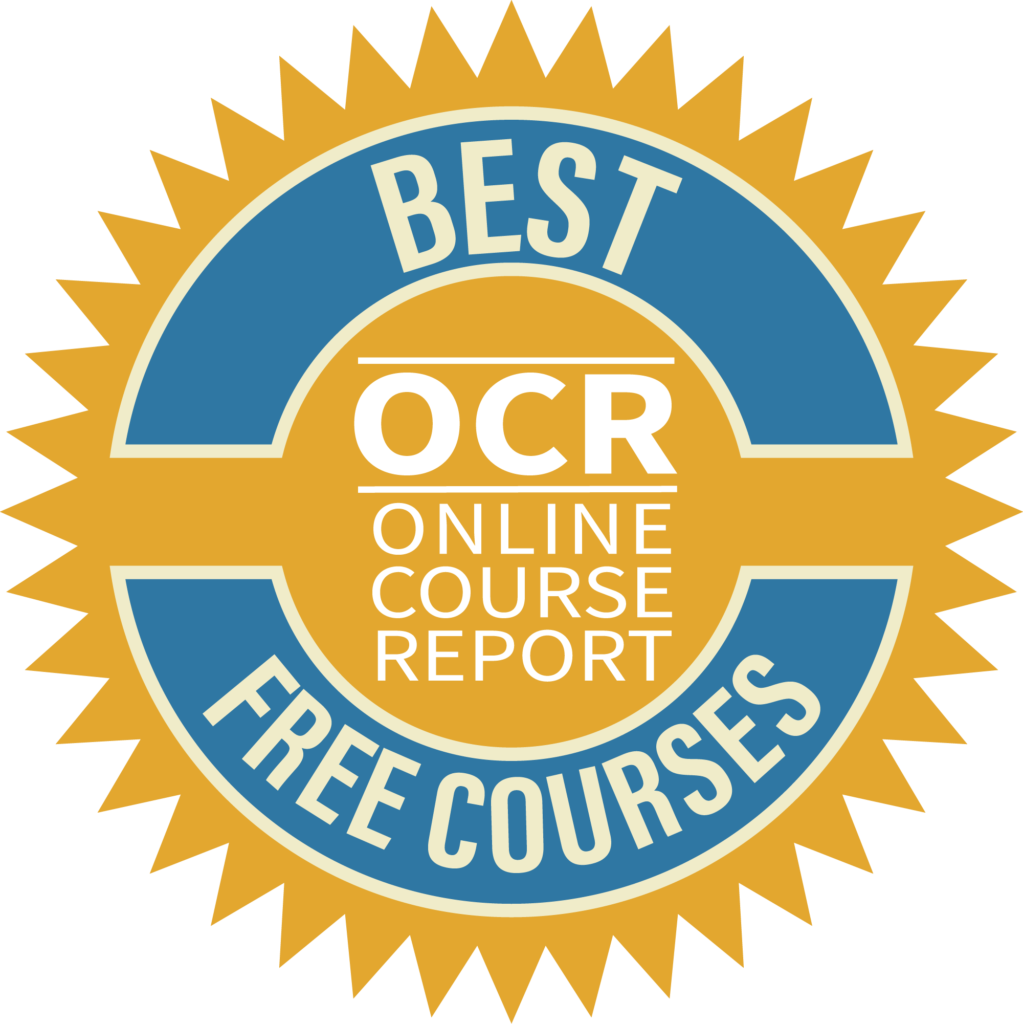 Tableau is a BI (business intelligence) and data visualization tool now used in a variety of sectors including research, business, and a variety of industries. It's reportedly utilized by big names like Wells Fargo, CVS, Home Depot, Johnson & Johnson, and many others. The tool enables everyday people to see and understand data in order to make decisions, create value, and solve problems.
In the field of analytics and data science, the demand for people who have solid Tableau skills is growing. Written with a proprietary language called VisQL, it's easy to learn in a relatively short period. You don't need special coding knowledge to learn it, although tech skills definitely help.
In this article, we are featuring 10 of the best free online courses to learn Tableau. They are ranked in descending order with our favorite choices in the top spots, but each course is worthy of being listed. Chosen using a methodology we developed to sort out the top online courses, there is something in here for anyone who is ready to learn Tableau for free.
1.Data Visualization and Communication with Tableau
Offered by Duke University via Coursera
This Duke University course teaches data analysis and data visualization using Tableau. Students will learn how to use Tableau features to create visualizations and data stories to communicate effectively. You will hone your research and presentation skills as you explore what Tableau has to offer.
The course is well-presented and taught by two Duke University faculty members. There are five modules in all, and the course takes approximately 25 hours to complete. Students can opt for an upgrade which will make them eligible for a certificate of completion, or simply take the online Tableau class in audit mode at no charge.
Cost: Free
Certificate: Yes, with a fee
Time to Complete: Approximately 25 hours
Curriculum: Introductory to intermediate
User Experience: Excellent
Quality of Instruction: Excellent
Pros:
• Offered through a reputable school
• Go at your own pace
• Comprehensive and in-depth
Cons:
• The course does not offer certification when taken in audit mode.
2. Tableau Tutorial For Beginners
Offered by Udemy
This beginners Tableau tutorial hosted on the Udemy platform is a great place for new users to start learning Tableau. Because the course is short (only 2.5 hours), it's a relatively small investment of time that will give students a good idea about whether they want to learn the program more in-depth.
The course is taught by industry expert Rakesh Gopalakrishnan, and you don't even need to invest anything into Tableau just yet. Your instructor will show you how to download a free trial version to get you started at no cost. This free online Tableau course features short and informative instruction taught with on-demand video that you can return to if you have questions. There are 13 brief lectures in all.
During the course, you will learn how to:
• Connect to various data sources
• Visualize data as maps, charts, plots, and graphs
• Tell a simple story using data
• Enhance your current career or embark on a new one
• Package your report into a dashboard
• And much more…
Students can take the course at no charge in audit mode or pay for an upgrade that will make them eligible for a completion certificate.
Cost: Free
Certificate: Yes, with a fee
Time to Complete: 2.5 hours
Curriculum: Introductory
User Experience: Good
Quality of Instruction: Good
Pros:
• Taken by over 48,000 students and highly rated
• Only need a computer and internet connection
• Instructor provides all materials
Cons:
• Certification is only offered at the paid level of the course
3. Tableau Fundamentals for Aspiring Data Scientists
Offered by Udemy
This newer offering on the Udemy platform has all the makings of becoming one of the best free courses in Tableau we have found. It features 26 short lectures and takes only two hours to complete, but its packed full of resources that will get you started with Tableau. As the title suggests, its ideal for aspiring data scientists, but it's just as useful for anyone looking to learn about the fundamentals of Tableau.
The lessons are easy to digest and are in video format. Upon completion, students will be able to create rich tableau visualizations from scratch. Topics include:
• Software installation
• The difference between Tableau Desktop and Tableau Public
• Date Types
• Dimensions and Measures
• Bar Charts
• Line Charts
• Dashboards
• Maps
• Crosstabs
Cost: Free
Certificate: Yes, with an upgrade fee
Time to Complete: Two hours
Curriculum: Introductory
User Experience: Good
Quality of Instruction: Excellent
Pros:
• Certificate of completion is offered with an upgrade fee
• Easy to understand format
• A new and fresh course on the platform
Cons:
• Too short
4. Free Tableau Training Videos
Offered by Tableau
If you want to learn Tableau the right way, there's no better place to pick up your skills than right at the source. Tableau itself offers free training videos to their customers, ensuring that all users have the tools they need to succeed with this increasingly popular program.
In the learning section, there are video tutorials for various levels of users, including creators, explorers, viewers, and administrators. Over 19 videos are provided, as well as archived resources for older versions of Tableau. Additionally, the Tableau Community Forum is a great place to meet other users and get answers to your most pressing questions about the software.
Cost: Free
Certificate: No
Time to Complete: Varies
Curriculum: Introductory to Intermediate
User Experience: Good
Quality of Instruction: Good
Pros:
• Learn right from the Tableau pros
• Other resources available
• No complicated sign-ups needed
Cons:
• Certificates of completion are not offered
5. Introduction to Tableau
Offered by Data Camp
In this free introduction to Tableau, you will study through one of the most popular platforms for computer science courses—Data Camp. It's interactive, so you will learn as you progress through each lesson. The free online Tableau course will walk you through the basics and introduce you to some topics like how to connect to data sources, use the drag and drop interface, and create visualizations. Upon completion, users can download a free statement of completion.
Cost: Free
Certificate: Statement of Completion
Time to Complete: Four hours
Curriculum: Introductory
User Experience: Excellent
Quality of Instruction: Excellent
Pros:
• One of the most interactive learning platforms available
• Excellent user experience
• The course is especially helpful for those who want to learn Tableau step-by-step
Cons:
• Certificate not offered, although you can obtain a statement of completion
6. Tableau 2020 Essential Training
Offered by LinkedIn Learning
You will learn all the basics of Tableau 2020 in this 4.5-hour course taught by Curt Frye. Its designed to teach you everything you need to know to analyze and display data using the latest version of Tableau. You will learn how to install the program, connect to sources, and sort and filter your data.
Along with the essentials, you can follow along with the instructor as he teaches how to create and manipulate data visualizations including maps, charts, scatterplots, tables, histograms, and dashboards. As with all LinkedIn Learning courses, enrollment is free for users who have a premium account on the social platform. For those who do not, LinkedIn offers a free one month trial so you can check out the benefits of an upgraded membership. The upgrade gives you access to the thousands of courses hosted on the LinkedIn learning platform.
Cost: Free Try a free trial for Linkedin Learning.
Certificate: Yes, completion badge to share on your profile
Time to Complete: Four hours and 30 minutes hours
Curriculum: Introductory
User Experience: Excellent
Quality of Instruction: Excellent
Pros:
• Taught by industry leader and teacher Curt Frye
• Earn a badge to display on your LinkedIn profile or website
• Sign up and start right away
Cons:
• Must remember to cancel your membership before the 30 trial is over to avoid being charged.
7. Data Visualization with Tableau Specialization
Offered by UC Davis via Coursera
In this specialization, offered by UC Davis, students will work over six months to complete five courses in the program. While this is advertised as a paid specialization, you can sign up individually for each course and take them in audit mode. In audit mode, you won't receive certification or have the ability to participate in graded exams for class projects. However, you will still be able to access all of the learning materials and videos for the courses, and this comprehensive offering will teach you everything you need to know about Tableau. The five courses include:
• Fundamentals of Visualization with Tableau
• Essential Design Principles for Tableau
• Visual Analytics with Tableau
• Creating Dashboards and Storytelling with Tableau
• Data Visualization with Tableau Project
Cost: Free
Certificate: Yes, with a fee
Time to Complete: Six months
Curriculum: Introductory to Intermediate
User Experience: Excellent
Quality of Instruction: Excellent
Pros:
• Taught by four expert instructors at UC Davis
• Go at your own pace
• Financial aid available for those who want the paid benefits but can't afford the course
Cons:
• Some features are blocked behind the paywall
8. Learning Path: Your Guide to become a Tableau Expert
Offered by Analytics Vidhya
Some students learn better by practicing on their own than by going through a structured course. If this describes you, the resources offered by Analytics Vidhya could be the free Tableau training you've been searching for.
The comprehensive read-only lessons are divided into sections:
● Tableau for Intermediate Users
Each section is laid out clearly and methodically, and there is also a section that provides detailed instruction on how to download Tableau along with how to choose the right version for you. There is no cost to use the resources, and you do not need to sign up for anything. Jump in whenever and wherever you are comfortable and start learning.
Cost: Free
Certificate: No
Time to Complete: Varies
Curriculum: Introductory to Advanced
User Experience: Good
Quality of Instruction: Good
Pros:
• Best for those who like to work without a program
•No sign-up necessary
• Lots of other helpful resources listed
Cons:
• Not as structured as courses offered on learning platforms
9. Learn Tableau in Three Days
Offered by Guru 99
This beginner level Tableau course is offered on Guru99, an independent platform for learning technology skills. They strive to make education fun and free for all, and they have put a lot of effort and care into creating their tutorials. This free Tableau online course promises to teach you the fundamentals in three days.
There are 11 tutorials in all, and you are asked to provide your name and email to access them. Presumably, this is so they can add you to their mailing list. However, it is not a requirement, as we were able to access the lessons without giving any personal information.
One thing that makes this program unique is that it is formatted almost entirely in read-only mode. This makes it super for those students who learn best by reading and practicing the exercises on their own. It's very comprehensive and broken into easy-to-manage sections that will keep you from becoming overwhelmed. There are not official start or stop times, so you can commence learning at your own pace.
Cost: Free
Certificate: No
Time to Complete: Varies
Curriculum: Introductory Intermediate
User Experience: Excellent
Quality of Instruction: Good
Pros:
• Created by a caring community of experts
• Ideal for the those who learn by reading
• No nonsense and straightforward
Cons:
• Certificates not offered
10. Learn Tableau Data Visualization
Offered by Intellipaat
Similar to Guru99, Intellipaat offers their own version of Tableau training, but this one features more videos. It's laid out quite well, with step-by-step modules that take you through each lesson. The course is pretty user-friendly for an independent site, and it's clear that the makers put a lot of effort into this free learning resource for Tableau.
You will learn reports, the dashboard, data blending, tables, charts, workbook, and more. You will also learn about the distinctions between the types of Tableau—desktop, server, and online.
There are 17 pages combining reading and video lessons to give students a very thorough overview of Tableau. The goal of the site is to prepare you to take the Tableau certification exam, and it appears as though this is how Intellipaat funds their organization. However, you are not required to take the certification, and there are no sign-ups needed to access all the free materials.
Cost: Free
Certificate: Yes, with a fee
Time to Complete: Varies
Curriculum: Intermediate to advanced
User Experience: Good
Quality of Instruction: Good
Pros:
• Refer back to the materials at your leisure
• Comprehensive and easy to understand
• Read plus video format may be preferable for some learning styles
Cons:
• Not interactive
Frequently Asked Questions About Free Tableau Courses
If you are new to the world of online learning, we've compiled a list of questions and answers about free courses for learning Tableau. Hopefully, we can clear up any confusion about how the process works so you can be on your way to the remote classroom right away.
Who Should Take Free Tableau Courses?
In the past few years, more companies than ever are using tableau to help them view and interpret data. Thanks to the big data revolution, this BI software has become a staple, and those who specialize in it are in high demand. Those who are aspiring toward a career in data analytics or computer science should definitely consider adding tableau to their list of skills.
Management is getting on board too. If you want to identify the inner workings of your business, pinpoint weaknesses and strengths, and make data-driven decisions about where to go next, Tableau is a must. The relatively short learning curve makes Tableau easy for anyone to master, even if they have no previous coding or analytics experience.
Finally, if you want to get ahead in your current tech career, adding Tableau to your skillset is a prudent move. When it comes time for your organization to take a look at the data, you will be there ready and waiting with a presentation that will wow your superiors.
What Are the Requirements and Prerequisites?
There are generally no restrictions when it comes to taking a free Tableau course. However, you will need to possess some basic technology skills. You should feel comfortable navigating the internet, know your way around a computer, and be able to open files, use your mouse, and so forth. It can definitely be helpful if you already have a little bit of experience with spreadsheet programs like Excel, as many of the techniques used in Tableau share similarities.
You will be downloading Tableau and the Tableau drivers, so you should also have your own computer or at least one where you have permission to download software. Lastly, you should have an open mind and a willingness to learn new things. You can start at any level. The courses on our list contain lessons for beginners as well as experienced users.
Will I Earn College Credits by Taking a Free Tableau Class?
Probably not. These are personal enrichment courses that don't count toward college credit. However, sometimes you can earn certifications that can help advance your career.
How Long Do Free Online Courses Take?
All of the free Tableau courses on our list can be taken at your own pace, so the time for completion will vary. Some of them take only a few hours to finish, while others take a few months. Your schedule and level of commitment will dictate how long it will take you to complete each course.
Are Free Online Courses Graded?
Grading is typically a component of paid programs, so you should not expect to have an evaluation with an instructor or final graded exam unless the description in the course says otherwise. Occasionally, you might find auto-graded quizzes or projects, but these are generally for your own evaluation.
The Course I Want to Take Says It's Free. Why Does It Look Like There Is a Fee Involved?
In some cases, upgrades to a learning platform are hidden behind a paywall. Certification is one example of this. Many of the course are offered for free but require a user to upgrade or pay a fee for a certificate of completion. This is normal and you should not be discouraged from taking the course minus the paid components. You can add them later if you choose. Some platforms offer free trial memberships. Where this is the case, you will want to complete your coursework and cancel your membership before the trial period has expired so you do not get charged a fee.
It's worth noting that some platforms offer free scholarships or financial aid for students who need certification or paid components of a course. If this is the case for you, we encourage you to check the FAQs on the individual learning platform to see what is available.
Are Free Tableau Courses Worth It?
Provided you have the time and the inclination to complete a free online course in learning Tableau, the effort you spend will be worth it. Tableau is a valuable skill that is being rapidly adopted by many organizations, and knowledge of the program can open doors of opportunity that were not there before. Additionally, it's a program you can use in your personal life, small business, or as an entrepreneur. If you take a short course, the satisfaction you will have from this small accomplishment alone may be worth all the hard work you put in.
How Much Can I Make If I Master Tableau?
Tableau is used by developers, analysts, data scientists, and individuals in other technology related fields. You probably won't get an entry-level position with only Tableau skills right out of the gate, but combined with other disciplines, it can add a lot of value to your resume. For example, the average annual salary for a Tableau Developer is currently between $62,000 and $98,000 annually.
OCR Staff 2020
Other Articles You May Like: