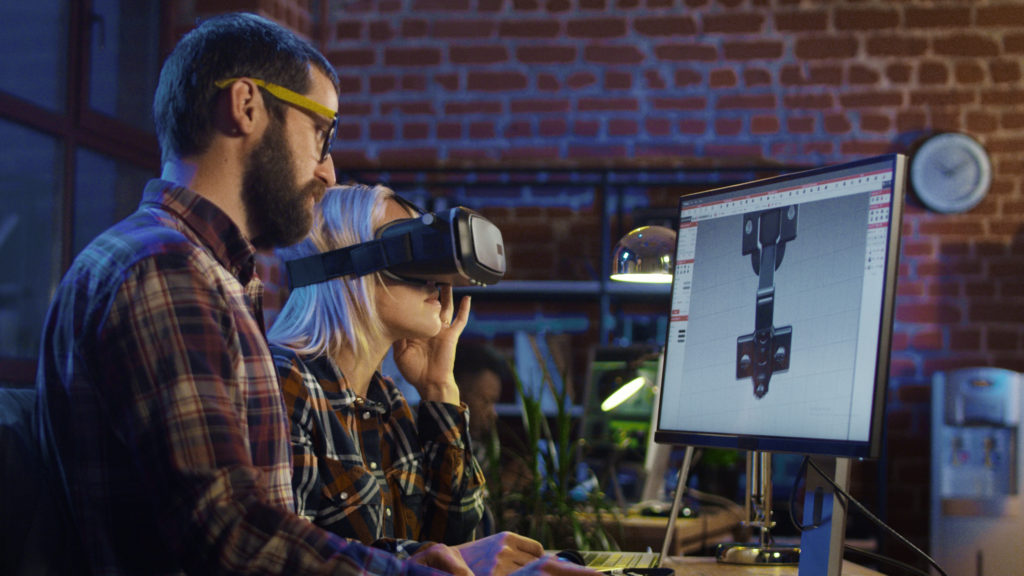 By 2023, it is expected that consumers will be spending close to $250 billion a year on video games—leading the global entertainment industry in profits.  According to Limelight,  gamers worldwide were playing for an average of seven hours and seven minutes a week, an increase of over 19 percent from the previous year. To say that the gaming industry is in a period of massive and unprecedented growth would be an understatement.
Featured Programs
Disclaimer: Some courses may include an affiliate link. Courses were chosen first based on the methodology with affiliate links only added after the ranking was complete.
For students of game development and design, the future looks bright. Typical salaries range from $40,000 to $102,000 a year. In the US, even those with less than a year of experience can expect to earn an average of nearly $51,000 yearly, according to PaysScale. If you have a passion for gaming, there has never been a better time to learn more about this innovative and lucrative industry.
In this review, we cover 10 of the best free online courses in game development and design. Ranked using our exclusive methodology, they are listed in descending order, with our favorite courses at the top of the list. Have a look.
Ranking 10 Free Online Courses for Game Development and Game Design
1. Visual Storytelling for Film and Video Games
Offered by Ringling College of Art and Design via Kadenze
Working toward becoming a visual designer is one of the most exciting careers in game development, and this course offered through Kadenze serves as an ideal intro to the foundations of visual storytelling. It's our top choice for no-cost online courses in game development and design and is also the most robust option on the list. While the course is free to take, students can earn three college credits by paying an upgrade fee, and although there is no free certification in game development offered, a $20 per month subscription to Kadenze unlocks this option.
If you don't need a certificate, the free version of the course will work out fine, and the covered materials are well worth the time invested in this 120-hour offering. Students will learn the basics of visual storytelling and character design, beginning with simple elements and moving on to supporting production in animation, video games, and live action. There are eight 15-hour sessions in all, and the course is taught by concept artist Ken Spirduso, whose credits include Disney films like Pocahontas, the Lion King, Lilo and Stitch, and others. This free online course in game design offers an unparalleled opportunity to learn from a leading expert in the industry.
Cost: Free
Certificate: Yes, with a fee
Time to Complete: 120 hours
Curriculum: Introductory to Intermediate
User Experience: Excellent
Quality of Instruction: Excellent
Pros:
•Transcripts available in five languages
•Taught by one of the leading illustrators for Disney
•Excellent user experience with easy-to-follow modules
Cons:
•Fee charged for a certificate
2. Creating Video Games
Offered by Massachusetts Institute of Technology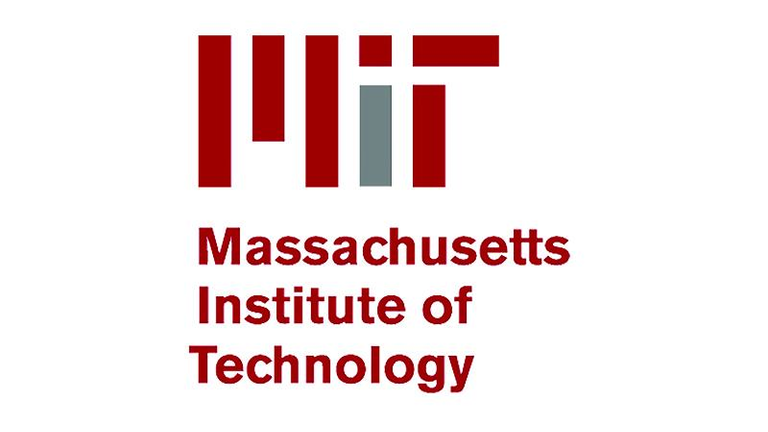 MIT offers some of the most no-nonsense free coursework online, and this full-length MOOC course taught by four expert instructors is a great place to begin. The course was designed for students to work in a team environment to learn how to design, develop, and test their own video games, so you may find it more effective if you pair up with a friend or two. There are plenty of lectures, readings, projects, and activities to work on throughout the course.
This MIT open-source class is the same one taught on campus in 2014. You don't need to be an MIT student to participate, and all the lessons feature a wealth of information free of charge. Delving further into the provided resources will open up even more opportunities for free online education in game development, as MIT also offers additional MOOCs within this discipline.
Cost: Free
Certificate: No
Time to Complete: One semester
Curriculum: Introductory to Intermediate
User Experience: Good
Quality of Instruction: Excellent
Pros:
•The most comprehensive course on our list
•Quality MIT course at no cost
•Many additional resources available
Cons:
•User experience can take a bit of getting used to. Students should create their own schedule for the lessons.
3. CS50's Introduction to Game Development
Offered by Harvard University via edX
This Harvard University Course serves as an introduction to game development by offering students a hands-on experience exploring some of today's most popular games. The focus in this course is on 2D and 3D interactive games like Pokemon, Legend of Zelda, Pong, Angry Birds, Super Mario Brothers, and more. Using frameworks like LOVE 2D and Unity, students will learn about animation, sound, graphics, collision detection and more.
By the end of the 12-week course, you'll have a thorough understanding of game design and development and will have learned to program several of your own games. The top-rated game design and course is free to take in audit mode. Students who want verification certification can pay an optional $149, which helps fund free education on a global scale.
Cost: Free
Certificate: Yes, with a fee
Time to Complete: 12 weeks
Curriculum: Introductory
User Experience: Excellent
Quality of Instruction: Excellent
Pros:
•Completed by over 210,000 students
•Taught by two Harvard University professors
•Part of Harvard's professional certificate in Computer Science for Game Development
Cons:
•Certification requires a fee
4. World Design for Video Games
Offered by California Institute of the Arts via Coursera
This MOOC from CalArts is one of the best free online game design courses we've come across. It is taught by Théotime Vaillant, an instructor in experimental animation, and features 26 video lectures, 15 readings, and a quiz after each module. The course offers a solid foundation in the art and design of game worlds and covers the design strategies and elements that make games real (or unreal) and what defines the style, navigation, and theme of each.
Like all Coursera courses, this one can be taken in audit mode for free, with the option to sign up for paid components of the class for an additional fee. In audit mode, students do not have access to graded projects, assignments, or a certificate of completion, but can still take the class in its entirety for personal enrichment.
Cost: Free
Certificate: Yes, with a fee
Time to Complete: 11 hours
Curriculum: Introductory
User Experience: Excellent
Quality of Instruction: Excellent
Pros:
•Go at your own pace
•Perfect for those who want a solid foundation in animation and art for gaming
•Highly rated with 98% positive reviews
Cons:
•Certification is part of the paid program of Coursera
5. Unity 2D and 3D Game Development Tutorial Series
Offered by Daniel Wood Code Mahal
If you learn best by watching, this excellent tutorial series by Daniel Wood is hosted on the Code Mahal platform and features over 50 helpful tutorials and a ton of great resources for aspiring designers.With clear explanations and a soothing Australian accent, the instructor proceeds through each tutorial at a pace that is just right. Learn whenever you want. There are no sign ups needed to proceed through the lessons, which makes it one of the best free courses for game development and design.
Unity is one of the most popular game development tools among designers, and most potential developers will need to learn the ins and outs of the cross-platform engine. This Code Mahal series is a comprehensive and free course that students can refer to time and again.
Cost: Free
Certificate: No
Time to Complete: Self-paced
Curriculum: Introductory
User Experience: Excellent
Quality of Instruction: Excellent
Pros:
•Covers all the basics of Unity for students who want to learn about 2D and 3D
•No commitment is necessary
•Developed and taught by expert Daniel Wood
Cons:
•Lacks structured modules and milestones
6. Business of Games and Entrepreneurship
Offered by Michigan State University via Coursera
If you're looking for one of the best free courses on the business aspect of game development, this Michigan State University course is a highly rated option. Whether you create games for a hobby, are employed by a studio, or you are looking to start your own gaming enterprise, this course provides an excellent overview of the business side of the industry.
There are four modules, each taking around four hours to complete. During the course, students will learn about the economic considerations of the gaming industry, project management techniques and teamwork, pitching ideas, and starting a company.
This well-reviewed Coursera course can be taken free in audit mode, which gives students access to all the lectures and readings. Students can opt for the paid version to earn a certificate and participate in graded quizzes and feedback.
Cost: Free
Certificate: Yes, with a fee
Time to Complete: 16 hours
Curriculum: Introductory to Intermediate
User Experience: Excellent
Quality of Instruction: Excellent
Pros:
•Taught by Associate Professor Casey O'Donnell
•Perfect for those who want to explore the business aspects of the gaming industry
•Part of the Game Design and Development Specialization
Cons:
•Certificate only offered at the paid level of Coursera
7. Video Game Design and Development: Introduction to Game Programming
Offered by Future Learn
Future Learn's platform provides students with a range of free courses in gaming, including this six hour offering on game programming. Developed by Abertay University and taught by lecturers Paul Robertson and Christopher Acornley, the course serves as an ideal introduction to the main concepts of game programming. It is taught over two weeks and lessons covered include user input, rendering, and collision detection, as well as programming concepts like loops, data storage, and conditional statements.
The free online gaming course is great for beginners who want to understand what video game design is all about. There are no specific hardware or software requirements, and although some prior programming experience can be helpful, it is not a requirement. Students can take the course in audit mode for free or opt receive a certificate of completion by paying an optional $54 fee.
Cost: Free
Certificate: Yes, with a fee
Time to Complete: Six hours
Curriculum: Introductory
User Experience: Good
Quality of Instruction: Good
Pros:
•Certificate offered with nominal fee
•No prior experience necessary
•Taught by two industry experts
Cons:
•Too short
8. Introduction to Games Development with HTML5 and JavaScript – Revised
Offered by Alison

This short online course hosted on Alison is designed to introduce users how to build video games using HTML5 and JavaScript. Over 13,000 students have enrolled in the course, which has a 4.4 rating on the Alison platform. There are four modules, including:
• Introduction to game development
• Creating the Map and Player Character
• Adding Collisions and Status Screen
• Course assessment
Students who complete the final assessment with a score of 80 or better acquire a free learner achievement verification, while students who opt for certification can purchase one at the end of the course in the Alison shop.
Cost: Free
Certificate: Yes, with a fee
Time to Complete: Two to three hours
Curriculum: Introductory
User Experience: Good
Quality of Instruction: Good
Pros:
•Students of all levels can jump in wherever they want
•Easy signup through Facebook, Google, or email
•Verified learner records are free
Cons:
•Too short to cover the subject in-depth
9. Code Your First Game: Arcade Classic in JavaScript on Canvas
Offered by Udemy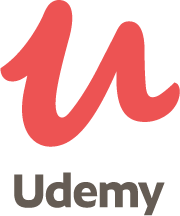 This brief course on Udemy will teach students the fundamentals of programming their first game in JavaScript on Canvas. Taught by expert instructor Chris DeLeon, the short course has been taken by over 239,000 students and boasts a 4.6-star rating.
It's a short offering at just a little over two hours, so this free online game developement course can easily be completed in an afternoon. No installations or special software is necessary. Students only need internet access, a browser, and a text editor. Free courses on Udemy do not earn completion certificates. However, students who enjoy this class can move onto a certificate-eligible moderately priced course in game development featuring the same instructor.
Cost: Free
Certificate: No
Time to Complete: Two hours
Curriculum: Introductory
User Experience: Good
Quality of Instruction: Good
Pros:
•Taught by 23-year veteran industry expert Chris DeLeon
•Highly reviewed by students who have completed the course
•Engaging instruction
Cons:
•Certification not offered
10. Godot 101: Game Engine Foundations
Offered by ZENVA Academy
This top-rated free game development course from ZENVA Academy is short and sweet at just under two hours. However, it's packed with useful information for beginners. It's a terrific choice if you just want to get your feet wet, and the only course on our list that offers a free certificate in gaming. The 1.7-hour on-demand video course covers the basics of Godot 3.2, and students will learn:
Installation and setup of Godot
Navigating the editor
Creating players with collision detection and a sprite
Scripting player's movements
Building a tile map-based level
Cost: Free
Certificate: Yes
Time to Complete: 1.7 hours
Curriculum: Introductory
User Experience: Good
Quality of Instruction: Good
Pros:
•The course is designed for total beginners
•Suitable for those who are looking for a basic overview of Godot
•Free certification
Cons:
•Too short
#11—BONUS! Will Wright Teaches Game Design and Theory
Offered via Masterclass
If you've ever wanted to learn from a master, Masterclass is the bomb! This platform partners with some of the World's experts in their respective fields to bring users a learning experience like no other. In this course, SIMS creator Will Wright teaches students to use their imaginations to create empowered players and delves into the psychology behind gaming. Students will also learn the basics of pitching, prototyping, testing, and building a robust community.
The course is not entirely free, but they do run frequent promotions that may work within your budget, such as their current offer where users can purchase one annual membership to the platform and add on another membership at no cost. This could be a good opportunity to team up with a friend and get a great bargain.
Frequently Asked Questions About Free Online Courses for Game Development and Game Design
Game designers and developers are highly-skilled individuals who plan, create, design, and execute video games. Whether it involves consoles, computers, or mobile phones, the work they do has an end goal in mind—producing engaging, compelling entertainment that sells.
Game designers may collaborate with a team of others on a project or work alone independently to self-publish their games. If you think this may be the right industry for you, we've put together a list of common questions to help you understand what is involved in free online courses for game development.
Who Should Take Free Game Design and Development Courses?
Most often, students who choose to take online courses in game development and design have grown up with a keen interest in gaming. They feel inspired to take things a step further by studying within the field. The best video game developers and designers have a passion for playing games, along with qualities such as creativity, imagination, and terrific problem-solving abilities.
Are Game Development Courses Hard?
The level of difficulty for each course is provided within the details, but for the most part, these introductory free online game design courses are ideal for those just starting. However, let's not mince words—game development is a challenging field. While a strong inclination for playing video games is an obvious prerequisite, the coursework can be rigorous.
One advantage of taking free game design courses online is that students can explore the various learning paths available before enrolling in paid courses. Most of the options on our list provide aspiring designers with a combination of hands-on skills, an overview of the industry, and what to expect. They can help students decide whether they are up for the challenge of obtaining a formal degree in game development.
Do I Need to Have a Degree to Be a Game Developer?
While many professionals in the gaming industry choose to pursue a degree in game design or development, there are plenty of self-taught individuals. This is one field where the skills you possess are more important than the degree you hold.
Many students who want to get into gaming choose to study related disciplines like programming or computer science. Although a formal education may hold more weight with a potential employer, a robust portfolio of work that highlights your qualifications and skills is a must. This is a hands-on industry that rewards talent. It may seem obvious, but if you want to break into the field of game development, one of the top skills you can possess is the ability to make games.
What Positions Are Available in the Gaming Industry?
While gaming design is one of the most desirable positions in the field, it's not the only option by far. There are many exciting career choices available to those who study game development, including:
Game Programming
In this highly technical position, game programmers create the actual code used to take the vision of a designer and turn it into instructions that gaming systems can read.
Animation and Art
Animators and artists use software to create the images and characters that bring a game to life. They may also design packaging and create brand visuals that make a game appealing to consumers.
Audio Engineering
An audio engineer is responsible for creating the soundtracks, background music, sound effects, and voices of the characters in a game.
Script Writing
Script Writers create colorful stories and interesting dialogues for a game's characters.
Technical Writing
Technical writers focus more on the fine print, such as a game's terms of service, instructions, and documentation.
Translating and Interpreting
There is plenty of space for interpreters and translators in the gaming industry as well. These days, more games than ever are marketed internationally, which creates a need for skilled language experts. In fact, game translators typically earn over $54k per year.
Tech Support
Most games also require a tech support crew to keep things up and running smoothly. Tech support specialists provide help to customers who are having issues operating games and equipment.
These positions are just a sampling of areas within the game design industry. There is also a need for video game testers, project managers, cybersecurity experts, and others.
How Long Do Free Online Courses for Game Development and Game Design Take?
If you want to take some of our online courses in game development, you will be pleasantly surprised to learn that you can invest a small amount of time and reap big rewards. Most online courses in game design are created for students who want to go at their own pace. Each is designed to last from a few hours to a few months, with some more complex than others.
Depending upon your personal schedule and commitment level, you can complete them within a time frame that works for you.
Related: