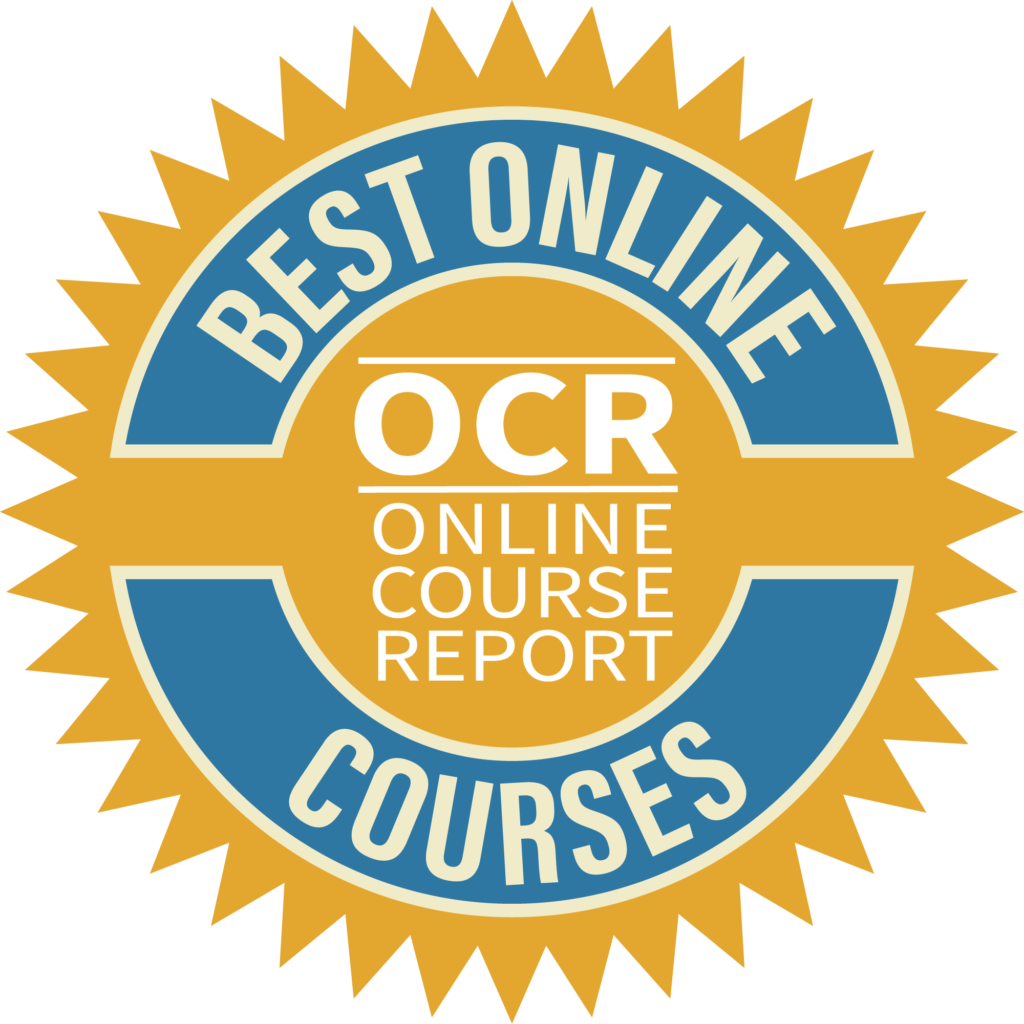 Graphic designers are charged with the task of creating visual concepts (either digitally or by hand) to communicate ideas and solve problems. Using color, imagery, and typography, they inform, inspire, and influence consumers by crafting a perception. Also known as communication designers, each of these artists has their own set of techniques and skills. Some utilize the power of words, while others create photos, illustrations, or infographics to convey an idea.
Featured Programs
The field of graphic design is broad and encompasses many specializations. Because this industry changes constantly, it's vital for graphic designers to be up on the latest technology and techniques to be successful, and that's where our list of the 10 best free online graphic design courses comes in. Whether you are curious about starting a new career, need to brush up on the latest software, or are eager to add a unique skill set to your resume, you will find something here to suit you.
In the first part of this article, we list 10 graphic design courses you can take online for free. They have been ranked using a specific methodology we developed that takes several important factors into account. Although each of our choices is terrific, some really stand out, which is why they are listed in descending order with our best picks beginning at the top.
Ranking 10 Free Online Courses for Graphic Design
1. MIT Online Graphics Design Programs
Offered by Massachusetts Institute of Technology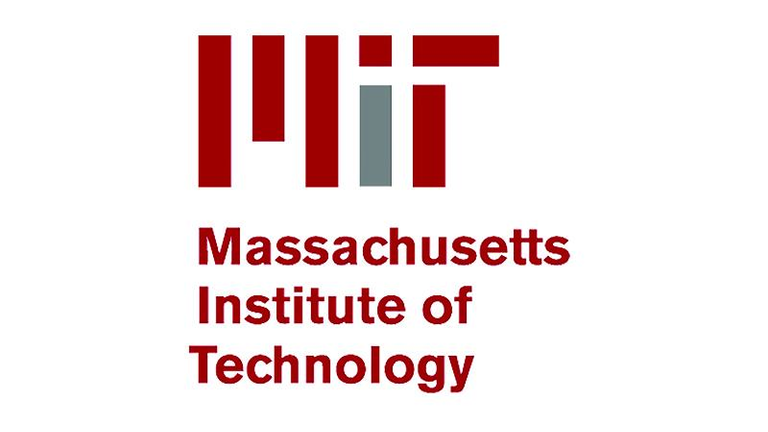 When it comes to the best free graphics design courses, you can't get much better than MIT's Open Courseware (OCW). There are 2400 courses available from every degree program offered by the school, and the curriculum ranges from introductory to advanced. Each contains a syllabus and instructional materials, and many have free online textbooks or video lectures. The majority of the coursework is identical to what is offered in the MIT classroom.
It would be impossible to list all the offerings in the graphic design field. There are 285 results for that topic alone. Here are just a few of them:
• Media and Methods: Seeing and Expression
• Data Storytelling Studio: Climate Change
• Visualization for Mathematics, Science, and Technology Education
• Fundamentals of Computational Media Design
• Making Science and Engineering Pictures: A Practical Guide to Presenting Your Work
To use MIT's OCW, there is no enrollment or need to sign up. You can start anywhere and go at your own pace. There are no completion certificates offered, and the classes are not eligible for credits. Instead, the reward is knowledge.
Cost: Free
Certificate: No
Time to Complete: Varies
Curriculum: Beginner to Advanced
User Experience: Good
Quality of Instruction: Excellent
Pros:
•No hoops to jump through, you set your own schedule and go at your own pace
•Perfect for those with a thirst for learning
•Entirely free courses from a major US College
Cons:
•No certificates are offered
2. Of Course You Can! The Ultimate Graphic and Web Design Course
Offered by Udemy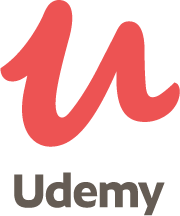 This super-cool course is jam-packed with information for anyone who wants to harness their creativity and start working with graphic design tools. It's for beginners, but those with some experience will find it to be an excellent refresher course too. Taught by graphic design and web development trainer Rudolph Pieterse, it is colorful, interactive, and engaging.
There are 15 lectures for students to follow along with, and it is highly recommended you have a notebook ready. You will be introduced to a range of software and have the option to create a digital board called a "journey" as you progress through this self-paced program. By the end of the free online graphic design course, you will have a good overview of what is involved in graphic design and be able to create logos, business cards, posters, and more. Plus, you'll have a shareable certificate to display on your social media pages and resume.
Cost: Free
Certificate: Yes
Time to Complete: 6.5 hours
Curriculum: Beginner
User Experience: Excellent
Quality of Instruction: Very good
Pros:
•Completed by over 11,000 students
•Free training and certificate
•Available on IOS and Android
Cons:
•Too short
3. Graphic Design Specialization
Offered by California Institute of Arts
Calarts offers this comprehensive graphic design specialization course through Coursera. By taking the training for four hours a week, you can complete it in about six months. The syllabus is quite thorough, and students who are seeking an all-inclusive free curriculum will find this to be one of the top free choices for graphics design classes
You can get a certificate of completion at the paid level of Coursera. Paying for the course will allow graded assignments, a capstone project, and a final exam. It also gives students the ability to share certifications on their websites, Linked in profiles, or cover letters. However, you can audit each module of the course at no charge. You won't be graded or get a certificate, but you will have access to all the lessons, modules, and lectures. Students who would like the certification but cannot afford the fee have the option to apply for financial aid.
The course is relatively in-depth. It begins with the fundamentals of graphic design and moves through typography, image-making, and history. If you chose the paid version of the course, the final module includes a capstone project in which you will create a brand development guide from the ground up.
Cost: Free
Certificate: Yes, with a fee
Time to Complete: 6 months
Curriculum: Beginner
User Experience: Good
Quality of Instruction: Good
Pros:
•Covers core graphic design skills you can apply in real life
•Highly recommended by previous students
•Taught by Michael Worthington, a top instructor on the platform.
Cons:
•Fee charged for certificate
4. Introduction to Graphic Illustration
Offered by Cornish College of the Arts through Kadenze
Kadenze is a Massive Open Online Course (MOOC) platform specializing in offering classes in fields like the arts, music, and creative technology. Similar to Coursera, the program lets students audit courses offered at well-known colleges for free. Individuals who wish to acquire a certificate of completion or accrue credits will need to register for the paid level, but it is not required. Free members have access to all the lectures and a view-only version of the class forum.
The introduction to graphic illustration course consists of five sessions with approximately 10 hours of work per session. It is designed for students to go at their own pace. To take the free online course in graphic design, you should have basic drawing skills, a computer, adobe illustrator, InDesign, and photoshop. During the sessions, you will learn about graphic design principals, software, creating a structured workflow process, composition, and hand-drawn typography.
Cost: Free
Certificate: Yes, with fee
Time to Complete: 50 hours
Curriculum: Beginner
User Experience: Excellent
Quality of Instruction: Very good
Pros:
•Available in six translations
•Eligible for credit at some schools (with paid membership)
•Engaging instructor
Cons:
•Fee charged for certificate or course credit
5. Graphic Design Elements for Non-Designers Specialization
Offered by University of Colorado Boulder through Coursera
This is the second Coursera specialization we are featuring in this article. This impressive course is ideal for those who work on a design team but need a bit more graphic arts background. It is also useful for students who need to learn the lingo to help them get ahead at their current jobs. The approximate time to complete the course is about three hours a week for three months.
Like all Coursera coursework, there is a free and paid version of the class. In the free version, you can audit the courses by listening to lectures and reading all the course materials. The paid version allows you to take part in graded assignments and receive a certification. Financial aid is available for those who qualify. During the free online graphic design course, students will learn:
• Basic graphic design fundamentals
• Images
• Color theory
• Creating layouts
• Typography
• Software
• How to talk about design in a professional setting
Cost: Free
Certificate: Yes, with fee
Time to Complete: 3 months
Curriculum: Beginner
User Experience: Excellent
Quality of Instruction: Very good
Pros:
•Taught by Lori Pool Instructor at CU-Boulder College of Media, Communication, and Information
•Perfect for newbies
•Easy to follow
Cons:
•Fee charged for certificate
6. Digital Design Masterclass for Graphic Designers
Offered by Skillshare
Skillshare is an online platform for learning that offers a two-month free membership. While you will need to cancel if you don't want to be charged when your time is up, the monthly fee is comparable to Netflix, so you might decide to opt-in and stay for some other classes too.
Whether you choose the paid or the free version of the class, this comprehensive overview of digital design can be completed within the two-month timeframe and is worth taking a look at. The class is not suitable for those who have not worked with Adobe Illustrator or Photoshop (For that, you would want the next course on our list). Instead, it is for intermediate students who want to get up to speed on the latest digitally-focused tools and projects.
Cost: Free for sixty days
Certificate: No
Time to Complete: Approximately 9 hours
Curriculum: Intermediate
User Experience: Excellent
Quality of Instruction: Excellent
Pros:
•Taught by a freelance designer with 14 years of experience
•Ideal for beefing up your resume with a new skill set
•Comprehensive
Cons:
•You have to give your credit card info to complete the class. However, you can cancel at any time.
7. Graphic Design Foundations: Ideas, Concepts, and Form
Offered by LinkedIn Learning
Did you know that LinkedIn has its own learning platform? If you are already a premium member of LinkedIn, you can access over 13,000 industry-recognized courses to help jumpstart your career or get that promotion you've been eyeing. If you are not a premium member, you can get a one-month free trial to try it out. During that time, you can take as many graphic design courses on the platform as you would like.
This particular course by Shawn Adams is just over one and ½ hours long and covers some new concepts in design, including symbols, iconography, typography, metaphors, and humor. The instructor also has several related graphic design courses of the same length that you could quickly get through in under a month. If you do go with the free trial and you intend to cancel, make sure you do so before the month is up.
Once you have finished watching all the videos in a course or learning path, you can download a shareable certificate of completion to display on your linked in profile or CV.
Cost: Free Try a free trial for Linkedin Learning.
Certificate: Yes
Time to Complete: Under two hours
Curriculum: Beginner to Intermediate
User Experience: Excellent
Quality of Instruction: Very Good
Pros:
•Free with a LinkedIn Premium Account
•Short and engaging
•Taught by a full-time faculty member of the art center college of design
Cons:
•Only free for one month
8. Graphic Design Masterclass
Offered by Skillshare
In this Skillshare course, you will learn the basics of Photoshop, Illustrator, and InDesign. Perfect for beginners who want interactive and practical classes, it has been frequently updated with loads of material to draw from. There are 101 short lessons in the free online course in graphic design, which takes approximately 12 hours to complete. In addition to the necessary software, students will also learn:
• Design Theory
• Creating logos and packaging
• Color Theory
• Layout and Composition
• Typography
• Photomanipulation
• Branding design
• Magazine Layout
Skillshare offers a two week free trial for students who want to take the course for free, but you will need to remember to cancel before the deadline, so you don't get charged. The monthly fee after that is $19.00 or yearly for $99. For those who don't mind the paywall, this comprehensive platform has one of the best online beginner's courses for graphic design we have found.
Cost: Free for sixty days
Certificate: No
Time to Complete: Approximately 12 hours
Curriculum: Beginner
User Experience: Excellent
Quality of Instruction: Excellent
Pros:
•Taught by a freelance designer with 14 years of experience
•Perfect for those who want to explore the field of graphic design
•Dedicated Facebook group for students to brainstorm and help each other
Cons:
•You have to give your credit card info to complete the class. However, you can cancel at any time.
9. Graphic Design – Visual and Graphic Design
Offered by ALISON

ALISON is an online learning website offering over 300 courses in subjects ranging from accounting to photography. Over 80,000 students have successfully completed classes on the site, and completion certificates are becoming more widely accepted by employers and organizations. While the platform is not accredited, it does follow industry standards. Classes on ALISON are free, although if you want an optional downloadable or paper copy of a completion certificate, there is a small fee.
The Graphic Design – Visual and Graphic Design course is a short introductory course designed to teach students the fundamentals of visual and graphic design. Taken by over 14,000 people, it covers contrast, composition, hierarchy, and balance. Additionally, the free online graphic design course touches on design elements such as form, textures, shapes, and lines. It's an ideal basic graphic design course for those interested in gaining an overview of the field. You will need a passing grade of at least 80 percent to pass.
Cost: Free
Certificate: Yes, with fee
Time to Complete: 2-3 hours
Curriculum: Beginner
User Experience: Good
Quality of Instruction: Good
Pros:
•Contains seven detailed modules and a course assessment
•The platform is well-reviewed by former students
•Opportunity to learn the basics of graphic design
Cons:
•Fee charged for certificate
.
10. Introduction to Graphic Design
Offered by Appypie Academy
This newer course is short, sweet, and designed to teach beginners how to use Canva. Students will learn to create logos, social media posts, banners, posters, business cards, brochures, and more using the online tools in the Canva platform.
The class is limited in scope since it only teaches users about a singular tool but can be helpful if you're in a pinch. For example, if a client asks you to include an infographic or chart with your deliverables and you need something quick and straightforward to use. The free graphic design course online is geared toward beginners who don't have other software at their disposal. You will also learn how to create motion graphics (GIFs) and increase your social media marketing skills.
Cost: Free
Certificate: No
Time to Complete: Under two hours
Curriculum: Beginner
User Experience: Fair
Quality of Instruction: Fair
Pros:
•The course can also be accessed on mobile
•Great for creatives who need to come up with a design fast
•No credit card required and no paywall in place
Cons:
•The class is short and only covers one online platform.
Frequently Asked Questions About Free Graphic Design Courses
Learning new skills is easier now than it has ever been throughout modern history. The digital age has created the opportunity to study any subject you would like anytime and anywhere. No longer are the halls of higher education reserved for the wealthy or privileged. Students from all backgrounds and income levels can access information at the touch of a button, even on the go.
Also called MOOCs (massive open online courses), they are offered through organizations, colleges, and major corporations like Google, Linux, and Amazon. If you are new to free online learning, take a look at some of our most frequently asked questions to get a better idea of how free online classes for graphic design work.
Who Should Take Free Online Graphic Design Courses?
There are many reasons to take a free graphics design course. Some individuals want to learn the necessary skills they need to create brochures, business cards, and other marketing materials for themselves. Others want to impress their boss with a new skill set, beef up their resume, or learn something new.
No matter what your reasoning for taking an online course is, most everyone can agree that gaining knowledge is an excellent use of one's time and effort.
What Are the Requirements and Prerequisites?
To take a free online graphic design class, you should have beginner to intermediate computer and typing skills to get the most out of the coursework. In most cases, you won't need any prior training, and our list has plenty of options for beginners to explore.
Occasionally, there are age restrictions for those younger than 18, although a parent could sign up and help their child complete the course. There are sometimes country or location-specific limitations.
Will I Earn College Credits by Taking an MOOC?
The majority of the courses on our list of the best MOOCs for graphic design do not award college credit, with the exception of our fourth offering through Kadenze. However, it's always worth it to check with your own school. Many colleges will let students do a challenge exam to demonstrate their knowledge in a particular subject.
How Long Do Free Online Courses Take?
The majority of online courses for graphic design are designed for students to go at their own pace. The time it takes you to complete a course will depend on your schedule, level of commitment, and how involved the program is. Our list provides an estimated time for completion based on averages.
Are Free Online Courses Graded?
Most online courses in graphic design do not have final exams or grading with the free component, although there may be auto-graded quizzes and exercises throughout the classes. Courses that provide the option for a paid certificate will sometimes have a final graded exam or capstone project.
Are There Specific Start Times and Deadlines for Free Online Classes?
Flexibility is one of the best reasons for taking this type of course, and most of the time, you can begin the lessons at any time 24/7. Designed to be completed at your own pace, this allows you to study at odd hours and create your own schedule.
Occasionally, a course will have start and stop times at intervals throughout the year. Paid components sometimes have deadlines for projects and exams to keep students moving through the work.
The Course I Want to Take Says It's Free. Why Does It Look Like There Is a Fee Involved?
Some MOOCs offer components of a course that are hidden behind a paywall. This is usually the case when a student wants to upgrade to receive a completion certificate or take an instructor-graded exam. An example of a paywall would be courses you access through a two-week trial membership.
Paid Courses — Paid courses may allow access to exclusive content like shareable completion certificates, capstone projects, or the chance to be part of an online group with your peers.
Free Courses — Free courses let you audit the course materials at no charge, which means you can utilize audios, videos, e-books, and other course materials without having to upgrade to a paid membership.
If you need a shareable certificate for your LinkedIn profile, resume, or CV and can't afford to pay, you can apply for financial aid through some platforms. There may also be scholarships, discounts, or coupon codes available.
Are Free Graphic Design Courses Worth It?
The answer is a resounding, yes! Online learning is never a waste of time, especially when it's free. If you are motivated and have the time to complete some classes, taking free graphics design courses is well worth the effort. Current and potential employers will see you have the initiative to take on new challenges without prompting, and you could land that job or promotion you've been eyeing.
If you have your own business, taking a graphic design course can help you better understand how to improve your marketing materials, brand, website, or literature with new techniques. Even if you decide to hire a professional, you will have an idea of the scope of a project and how to discuss it knowledgeably.
Finally, you don't always need a reason to learn something new. If you are creatively inclined, a free online graphic design course offers a fun and interesting way to spend some time and gain a new perspective.
OCR Staff
March 2020
Related: