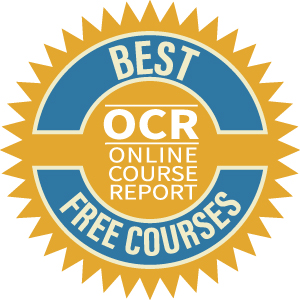 If you want to grow your technology skill set and save money at the same time, there's no need to enroll in expensive courses. Free online courses in technology are widely available, and fortunately there are dozens of offerings to choose from. Basic IT, Machine Learning, Big Data, and Cybersecurity education can all be acquired at no cost for eager students, and many of the courses are offered through prestigious universities.
Featured Programs
Disclaimer: Some courses may include an affiliate link. Courses were chosen first based on the methodology with affiliate links only added after the ranking was complete.
There has never been a better time to engage in online learning, and we've scoured the web looking for the top technology courses available. They are ranked and reviewed according to our exclusive methodology, but it was hard not to see all of these particular courses as a tie. Read on to find out the top online technology courses students can take for free.
Ranking for 10 Free Online Courses in Technology
1. Introduction to Information Technology
Offered by Sophia
Students can potentially transfer this online technology course for credit at various schools, making this our top choice for free online technology classes.
The course provides students with an overview of IT systems (including software and hardware) as well as database management, networking, ethics, privacy, and security. It is a three-credit course that can be started at any time, but you will need to finish it within 60 days of your start date, so be sure you have enough time to complete it. There are no prerequisites, making it ideal for students who want to dive right into the wonderful world of technology.
Cost: Free
Certificate: No
Time to Complete: Up to 60 days
Curriculum: Introductory
User Experience: Excellent
Quality of Instruction: Excellent
Pros:
•Credits can be transferred to certain schools
•A 30-day extension request is available
•Entirely free online accredited course
Cons:
•None
2. CS50's Introduction to Computer Science
Offered by Harvard University via edX
The on-campus version of CS50 is Harvard's largest and most popular course, and this free online version is the same one taught in the classroom. It's comprehensive, covering programming languages, algorithms, data structures, resource management, web development, security, and more. Anyone who wants to learn internet technology basics at no cost from one of the nation's top Ivy League schools would do well to enroll.
The free online technology course can be taken in audit mode with no financial investment. Those who want to obtain a certificate can purchase one for $90 on the edX platform. No programming knowledge is necessary, and almost two million students have enrolled in this top-rated course. It can be taken on its own or as part of a professional certificate in web programming, mobile apps, AI, or game development.
Cost: Free
Certificate: Yes, with a fee
Time to Complete: 12 weeks
Curriculum: Introductory
User Experience: Excellent
Quality of Instruction: Excellent
Pros:
•Covers all the basics of computer science
•Harvard University's most popular class
•Taught by three prominent Harvard faculty members
Cons:
•Certification requires a fee
3. Free Technology Courses
Offered by Free Code Camp
Graduates of Free Code Camp have gotten jobs with tech companies like Microsoft, Google, and Apple, and you could be next. The site has long been considered an authority site for all levels to learn coding, and they offer some of the best free online technology courses around. The industry-recognized platform has thousands of free tutorials for beginners, so if you've never written a line of code, this is a terrific starting point.
Earn certifications to display on your LinkedIn profile, website, or social media pages, all at no cost. You can also interact with other students on the forum as you proceed through the hands-on lessons. Students can start anywhere and anytime they want and there are no signups or commitments. For those who take an independent learning approach, Free Code Camp is ideal.
Cost: Free
Certificate: Yes
Time to Complete: 300 hours per course
Curriculum: Introductory to advanced
User Experience: Good
Quality of Instruction: Excellent
Pros:
• Interactive and hands-on
• Industry-recognized certification for free
• Non-distracting environment with no ads
Cons:
• User experience could be improved
4. Information Technology Foundations
Offered by Western Governor's University via edX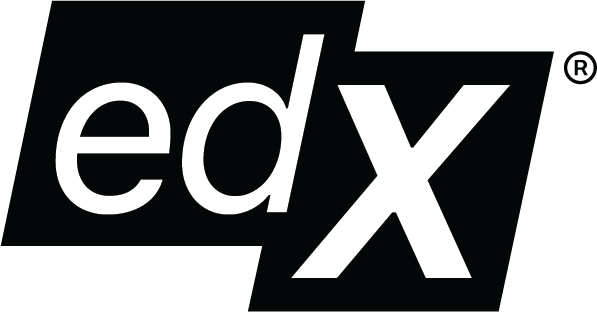 This is an excellent self-paced course brought to you by Western Governor's University and presented on the edX platform. It's one of the top free online technology courses we have found for beginners, as it examines the discipline as a whole. The course is broken down into sub-disciplines and explains how the entire system of internet technology works within society.
Intended to be taken over six weeks for nine to ten hours a week, students can opt to purchase a shareable completion certificate, but are not required to pay to participate. The class is part of the Internet Technology Career Framework specialization which is a micro-bachelor's program on the edX platform.
Cost: Free
Certificate: Yes, with a fee
Time to Complete: Six weeks
Curriculum: Introductory
User Experience: Excellent
Quality of Instruction: Excellent
Pros:
•Excellent for beginners
•Taught by skilled instructors
•No previous skills required
Cons:
•Discusses theory rather than providing a hands-on approach
5. Free Tech Training
Offered via Thinkful
Thinkful's free online courses in technology are offered using a new and innovative approach—you don't pay a dime for your education if you don't find a new career within six months of graduating. For students who want to pursue an education that will result in a high paying tech job, this is the ideal platform to do it. There are several learning paths on the site, including:
• Software engineering
• Data science
• Data analytics
• UI and UX design
• Product management
• Technical product management
• Digital marketing
Over 84 percent of Thinkful graduates are employed within 180 days of graduating, and the average starting salary for those positions is $60,000 annually.
Cost: Free
Certificate: Yes
Time to Complete: Varies
Curriculum: Introductory to advanced
User Experience: Excellent
Quality of Instruction: Excellent
Pros:
•Ideal for those who want to pursue a good career in technology
•One-on-one guidance and career coaching
•Dedicated peer support network
Cons:
•You will need to pay back your tuition when you find a position
6. Business Technology Management Specialization
Offered by Indian School of Business via Coursera
This specialization in business technology management consists of six courses, each of which can be taken in audit mode for free on the Coursera platform. Free mode does not allow students to participate in capstone projects or earn certification, but the learning components of the courses are still available at no charge. If you do want certification for the specialization, you can apply on the site for financial assistance. Courses include:
• Digital Transformations
• Business Analytics and Digital Media
• Accounting and Finance for IT Professionals
• IT Project Management
• Leadership and Emotional Intelligence
• Business Technology Management
Taught by five knowledgeable professors, the specialization is intended for students who share an enthusiasm for using technology to create value in business. It is suggested that you work on the courses for around 11 hours each week.
Cost: Free
Certificate: Yes, with a fee
Time to Complete: Three months
Curriculum: Introductory
User Experience: Excellent
Quality of Instruction: Excellent
Pros:
•Highly rated
•Subtitled in English, Korean, Arabic, and Vietnamese
•Great user experience
Cons:
•Certification is only offered at the paid level of the program
7. Software Testing
Offered by Udacity
This terrific intermediate technology course on Udacity will give students a basic introduction to testing software. Entirely free, it is a one-month long program taught by industry pros. Students will be deliberately breaking software and identifying bugs on this hands-on course.
Rich in content and easy-to-follow, the course features interactive quizzes, an online student support community, and plenty of practical exercises. Please note that before taking this course, students should have a basic understanding of programming.
There are six modules that can be taken at your own pace:
• Domains, ranges, oracles, and kinds of testing
• Code coverage
• Random testing
• Advanced random testing
• Consequences
• Conclusion
Cost: Free
Certificate: No
Time to Complete: One Month
Curriculum: Intermediate
User Experience: Excellent
Quality of Instruction: Excellent
Pros:
•Taught by industry experts
•Part of a nano-degree program called Introduction to Programming
•Great online learning platform
Cons:
•Certification not offered
8. Introduction to Computational Thinking and Data Science
Offered by Massachusetts Institute of Technology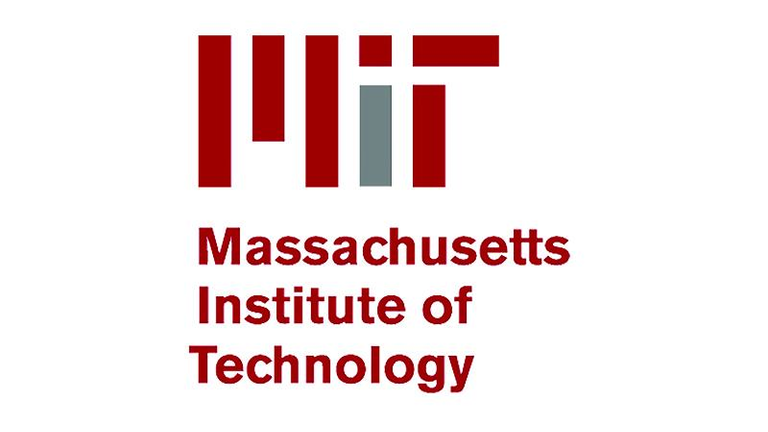 There may be no better place to learn technology skills from the mother of all Tech schools—MIT. If you've ever wanted those three letters next to your name, bragging rights are yours by taking this course offered through the schools OpenCourseWare (OCW) program.
Identical to what was taught in the fall of 2016 on campus, this undergraduate offering features a whole semester of video lectures, notes, readings, and assignments that will keep tech students busy. This free online technology course is a bit more advanced than some others on our list, and it is highly recommended that you understand some Python programming before you begin. There are no sign ups necessary, and students can jump in wherever they like.
Cost: Free
Certificate: No
Time to Complete: Varies, although expect to spend several months
Curriculum: Intermediate to advanced
User Experience: Good
Quality of Instruction: Excellent
Pros:
• No enrollment or paperwork necessary
• Go at your own pace
• Completely free courses from a well-known university
Cons:
• Certificates of completion are not offered
9. Emerging Technologies: From Smartphones to IoT to Big Data Specialization
Offered by Yonsei University via Coursera
If you get excited about cell phone technology, AI, natural language processing, and the Internet of Things, this Emerging Technologies specialization is for you. The specialization takes around three months to complete, and certification can be had for an upgrade fee. Students can take the course however, for free in audit mode and gain access to all the materials with the exception of the capstone project.
This is a dynamic and engaging specialization where students will participate in four separate courses designed to introduce them to the most fascinating new technologies in the world. The free online technology courses include:
• Big Data Emerging Technologies
• Smart Device and Mobile Emerging Technologies
• Internet of Things (IoT) Wireless and Cloud Computing Emerging Technologies
• Augmented Reality and Video Streaming Services Emerging Technologies
Cost: Free
Certificate: Yes, with a fee
Time to Complete: 25 hours
Curriculum: Introductory
User Experience: Excellent
Quality of Instruction: Excellent
Pros:
•Taken by over 166,000 students
•Taught by Professor Jong-Moon Chung
•Highly rated by former students
Cons:
•Certification is only available at the paid level
10. New Technologies for Business Leaders
Offered by Rutgers via Coursera
For entrepreneurs and business leaders looking for a broader understanding of the newest information technologies and how they can apply to business, this excellent course is the perfect fit. From virtual reality to blockchain to artificial intelligence, students will learn about and be empowered to embrace these emerging technologies as they improve their business practices.
Real world tools, strategies, and case studies will be used to introduce yourself and your organization to everything you need for success in this increasingly virtual world. The free online course in technology is intended as a fundamental overview of technologies and there is no technical instruction involved. Instead, students can expect to get a grasp on the potential technology has to advance them in their own areas of expertise.
Coursera courses are all offered for free in audit mode, but certificates can be obtained for students who choose to pay an upgrade fee. Those who cannot afford it can apply for financial aid on the platform.
Cost: Free
Certificate: Yes, with a fee
Time to Complete: Five weeks
Curriculum: Introductory
User Experience: Excellent
Quality of Instruction: Excellent
Pros:
•Excellent user platform
•Taught by an experienced Rutger's instructor
•Can be taken at your own pace
Cons:
•Fee charged for a certificate
Frequently Asked Questions About Free Technology Courses
As a result of the technology adapted over the past several decades, the way in which humans live, work, and play has changed dramatically from what it was a century ago. Even more amazing is that we continue to press forward daily with advances never thought possible. Countless industries like healthcare, entertainment, travel, and education now rely on innovative technologies to deliver everyday services that impact us in positive and life-changing ways.
The people behind all of these emerging technologies are growing in numbers, thanks to higher education that focuses on teaching the principles behind them. The career options are virtually limitless, as experts in technology are needed across the board. In fact, many companies offer free training with the sole purpose of expanding the talent pool of tech-savvy individuals.
If you are new to online learning, we've put together some frequently asked questions to get you started.
Why Should I Take Free Technology Courses?
Technology is as much a part of our lives as the food we eat and the water we drink these days, yet not everyone has the knowledge to understand the inner workings behind all the services we take for granted. Taking free technology courses can have many positive impacts on your life, including:
• Learning how to make the services you use better, or to fix things when they are broken
• Teaches complex problem-solving techniques and skills
• Opens up new career opportunities in high-paying positions
• Offers employment all over the globe
• Ability to freelance on your own or work for a large organization
• Understand how things work
• You can work alone or collaborate as part of a team
• Assist you in navigating your other studies easier
What Are the Requirements and Prerequisites?
Academically, students interested in technology need to have some basic computer knowledge, but really that's it. Anyone, at any level, can study technology, as it is a skill with opportunities for learning from the most introductory classes to more advanced graduate courses.
Those who decide to invest their time in technology courses should have a strong interest or passion for all things technical. If you don't like working with machines, data, and codes, this might not be the learning path for you. However, if gadgets and apps and problem-solving get you pumped, free online tech courses can offer you a creative outlet that will be both challenging and rewarding.
You will also want to possess a little bit of tenacity and resilience. After all, if you've ever spent hours trying to resolve a computer issue, you know how frustrating that can be. People involved in technology spend countless hours failing before they finally find a successful solution, so you need to be the type who doesn't mind a lot of detective work.
How Long Do Free Online Courses Take?
Most online courses in technology are self-paced, and the ones on our list have a suggested time for completion. Since you are in charge of your own schedule when you participate in online learning, the time it takes to finish up a course may be different for you. Courses can range from those that can be done in an afternoon to those that take several weeks or even a whole semester. Depending upon your own level of motivation and the commitments you have going, you could find yourself flying through several courses in no time.
Others who have a full plate already may need to slow down the pace to accommodate an already full schedule. This is really one of the best things about online courses—the ability to learn when and where you want to.
What Are Some of the Career Paths for Those Who Study Technology?
The specializations in technology are vast, with countless disciplines to choose from. This versatile field offers something for everyone and encompasses just about every industry in the world. Students who choose to pursue technology can pick from many different career paths including:
● Technical support
● Teaching
● Computer and Mobile Repair
● Big Data
● Artificial Intelligence
● Digital Image/ Sound
● Networks And Administration
● Microprogramming
● Robotics
● Bioinformatics
● Cryptography
● Computer Graphics
● Operating Systems
● Computer Engineering
● Computer Programming
● Computer Game Development
● Data Management
● Design Databases
● Simulation And Modeling
● Computer Programming
● Mobile Development
● Software Systems
● Memory Systems
● Web Development
● iOS Development
● Parallel Programming
● iOS Development
Of course, this list is not complete. Within each of these disciplines, there are also sub-specialties to choose from as well. The field of technology truly is limitless, and students with strong interests in other subjects can combine their love of tech with other passions to craft out a career custom-designed just for them.
Are Free Online Technology Courses Worth It?
There is no doubt that free technology courses are worth it. No matter what happens, our increasingly digital society will keep growing and new positions will be created all the time. Understanding the latest technology will give you leverage and a marketable skill set you can use throughout your life in any career. Tech savvy individuals are needed across a broad range of industries including economics, banking, agriculture, public health and safety, and more. Entry-level positions in technology can be quite lucrative, and the opportunities for advancement are numerous.
Most of all, taking free online courses in technology will broaden your horizons, expand your mind, and instill a new level of confidence in your ability to grasp complex information.
Related: