Whether you're training for a management position, or you are already in a managerial role, learning new skills is always a good idea. Our list of the best free online courses for management is here to help. We've sourced dozens of learning platforms and resources to find only the best free management courses. Using a methodology we developed to weed out the best from the "just OK", we've compiled a list that can get you started.
Featured Programs
While you may not have a lot of extra time in your busy schedule, these courses can all be completed on your own whenever you can squeeze them in, and there are no set start or stop times so you aren't committing to anything you can't handle. If you're ready to take your career to the next level we invite you to have a look at these offerings for best free courses for management to see what might appeal to you.
Ranking 10 Free Online Courses for Management
1. Improving Your Business Through a Culture of Health
Offered by Harvard via edx
This excellent leadership and management course was named Runner Up for Best Online Program of 2018 by ProEd. It is taught by four Harvard professors and is intended to give leaders tactics, tools, and strategies for implementing a culture of health within their organizations. It is nine weeks long but can be taken at your own pace and it covers:
• The business case to adopt a culture of health
• The ways you are already involved in health, whether you realize it or not
• How to implement a culture of health in your business to gain a competitive advantage
• How to reduce costs, increase revenues, and enhance your business's reputation using a culture of health
• Real-world examples of culture of health implementation that could apply to your business
Now, more than ever, adopting a culture of health in the workforce is essential and can give businesses a leading edge over their competitors. Over 45,000 students have taken this free online management course. Students who wish to obtain a certificate of completion can opt to do so for a fee.
Cost: Free
Certificate: Yes, with a fee
Time to Complete: Nine weeks
Curriculum: Introductory
User Experience: Excellent
Quality of Instruction: Excellent
Pros:
•Offered through Harvard University
•Engaging and actionable
•Perfect for students of all levels
Cons:
• None
2. Building Your Leadership Skills
Offered by HEC Paris via Coursera
Taught by Valérie Gauthier Associate Professor, at HEC Paris, this engaging free online management course has a 97 percent positive rating on the Coursera platform. In it, students will learn a new approach called "Savoir-Relier" leadership. The method uses self-awareness, self-knowledge, and relational skills as a way to uncover your own personal leadership style.
There are three main modules:
• Your inspirational leadership journey
• Introspection to grow your self-awareness and sensibility
• Learning to manage quality relationships
There are 23 on-demand videos, 18 readings, and 16 quizzes in this 15-hour offering, which is part of the Inspirational Leadership: Leading with Sense Specialization. Students can take the class in audit mode at no charge, and those who want to pay for an upgrade can unlock additional features like a certificate of completion and interaction with fellow students and the instructor.
Cost: Free
Certificate: Yes, with a fee
Time to Complete: 15 hours
Curriculum: Introductory
User Experience: Excellent
Quality of Instruction: Excellent
Pros:
•Led by a top-instructor on Coursera
•Well-reviewed
•New and exciting topic
Cons:
•Certification is only offered at the paid level
3. People Management
Offered by IIMB via edX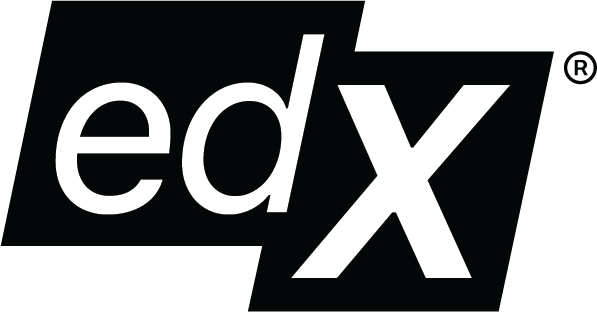 This course offered through IIMB via edx is a great option when you need to get back to the basics of managing teams and employees effectively. While it's designed for first-time managers, leaders at all levels will find it a great refresher.
During this free online course for management, you will learn what it takes to be an effective people manager, appreciate the challenges for those who are in leadership for the first time, and reflect back on your own personal experiences in management. There are four learning sessions that can be taken for free in audit mode:
• Introduction to people management
• Delegating
• Building peer networks
• Managing yourself
For students who opt for an upgrade, meeting the professor and interacting with your peers is an option, as is certification. However, the paid upgrade is optional. The course is part of two larger micro masters programs: Business Management and Entrepreneurship
Cost: Free
Certificate: Yes, with a fee
Time to Complete: Six weeks
Curriculum: Introductory
User Experience: Excellent
Quality of Instruction: Excellent
Pros:
•Only takes two to four hours a week
•Great for new or seasoned managers
•Taken by over 100,000 students
Cons:
•Certification is only available at the paid level of the course
4. Grow Your Training Skills
Offered by Hubspot Academy
HubSpot's Grow Your Training Skills Course is an industry-recognized program that takes just under two hours to complete, so it's easy to fit into a busy day. Most managers are called upon to provide training in one capacity or another occasionally, and this free management online course can help those who want to be more effective at getting their message heard.
Managers will learn how to create, deliver, and evaluate their training as they progress through six lessons:
• Training Skills Fundamentals
• Adult Learning Theories
• Clear Communication
• Building an Effective Training
• Getting Started with Hubspot Tools for Your Training
Ideal for business owners who want to start replicating their efforts, it's taught by Hubspot's team of industry experts and features 19 on-demand videos
Cost: Free
Certificate: Yes
Time to Complete: Under two hours
Curriculum: Introductory
User Experience: Excellent
Quality of Instruction: Excellent
Pros:
• Taught by industry experts
• Superior user experience
• Industry recognized certification
Cons:
•Too short
5. Middle Manager

Alison was the first massive online open course (MOOC) platform on the web and is one of the best platforms for picking up some new skills. This Middle Manager course is ideal for those who want to learn more about how to be effective in their roles.
It's completely free to take at your own pace, and upon completion, you will receive a Learner Achievement Verification Report, or you can opt to purchase a certificate from the site's online shop for around $20.
In addition to getting started and a course assessment, there are 10 other modules in the course, including:
• Introduction to management
• Ethics and Social Responsibility
• Managing Information
• Decision-making
• Control
• Organizational strategy
• Innovation and change
• Organizational structures and process
• Managing teams
• Motivation and leadership
Cost: Free
Certificate: Yes, with a fee
Time to Complete: Varies
Curriculum: Introductory
User Experience: Good
Quality of Instruction: Good
Pros:
•Perfect for aspiring, new or seasoned middle managers
•Easy-to-use platform
•Simple enrollment with your Google or social media account
Cons:
•Students wishing to obtain a verified certificate will need to purchase it in the online store
6. Applications of Everyday Leadership
Offered by University of Illinois via Coursera
Students interested in ramping up their leadership and management skills may like this robust free online management course from the University of Illinois Gies College of Business . It takes about 14 hours and you can go at your own pace. Each lesson features videos, readings, and quizzes taught by three faculty members at the College. It begins with a course introduction, followed by four learning modules:
• Negotiation
• Performance Management
• Conflict Management
• Leading Organization Change
The course is designed to help leaders work more effectively with others and to teach their teams to do the same. Students will learn to apply effective leadership skills to real-world challenges. It can be taken for free in audit mode on the Coursera platform. Students who want a certificate of completion can opt to pay an upgrade fee.
Cost: Free
Certificate: Yes, with a fee
Time to Complete: 14 hours
Curriculum: Introductory to intermediate
User Experience: Excellent
Quality of Instruction: Excellent
Pros:
•Reset deadlines according to your schedule
•Rated as one of the top three percent courses on the platform
•No previous experience required
Cons:
•Certification requires a fee
7. Develop Conflict Management and Resolution Skills
Offered by LinkedIn Learning
Every manager needs to understand the concept of conflict resolution. Conflict happens. It's part of everyone's personal and professional lives. How you deal with it and teach your team to resolve it can make all the difference. In this free online management course, students will learn from eight industry leaders about how to solve problems without offending egos:
Fred Kofman on Managing Conflict by by Fred Kofman
Managing Team Conflict by Henna Enam
Working With Difficult People by Chris Croft
Working on a Cross-Functional Team by Doug Rose
High Stakes Communication by Jenna Lange
Compassionate Directedness by joey Hubbards
Conflict Resolution Foundations by Lisa Gates
Improving Your Conflict Competence by Craig Runde
Cost: Free with LinkedIn Premium Try a free trial for Linkedin Learning.
Certificate: Yes
Time to Complete: Eight Hours
Curriculum: Introductory to Intermediate
User Experience: Excellent
Quality of Instruction: Excellent
Pros:
•Taught by industry experts
•Receive a completion badge for your profile or CV
•Excellent user interface
Cons:
•Must cancel LinkedIn premium before the trial is up to avoid fees
8. People Management Training and Leadership Skills
Offered by Masterclass Management
This free 10-lesson management course may not offer the best user experience on our list, but it does make up for it with high-quality content. You can take it from your desktop, phone, or tablet and there are no complicated enrollment procedures. Jump right in anywhere you're comfortable and take the lessons at your own pace. It's completely free and covers:
• How to be a Great Manager through Strong Leadership
• How to Manage and Organize your Department to Meet the Goals
• How to Manage your Employees & Build a Strong Team
• How to Hire & Retain the Right People
• How to Deal with Conflict, Problems, Difficult Employees & Firing
• How to Delegate, Manage your Time, Solve Problems & Make the Right Decisions
• How to Get your Point Across through the Art of Business Communications
• Business Basics Part I – Business Types, Ethics & Law, Economics, Finance & Accounting
• Business Basics Part II – Operations Management, Customer Service, IS & HR
• Business Basics Part III – Marketing & Sales
This is a read-only style course, with quizzes accompanying each lesson. However, it's quite thorough and ideal for those who learn best by the written word rather than video tutorials and lectures. If you would like to earn a certificate of completion, you can do so for an additional fee.
Cost: Free
Certificate: Yes, with a fee
Time to Complete: Varies
Curriculum: Introductory
User Experience: Good
Quality of Instruction: Good
Pros:
•Comprehensive and perfect for avid readers
•No complicated enrollment procedures
•Go at your own pace
Cons:
•Poor user experience and interface
9. Organizational Leadership and Change
Offered by MIT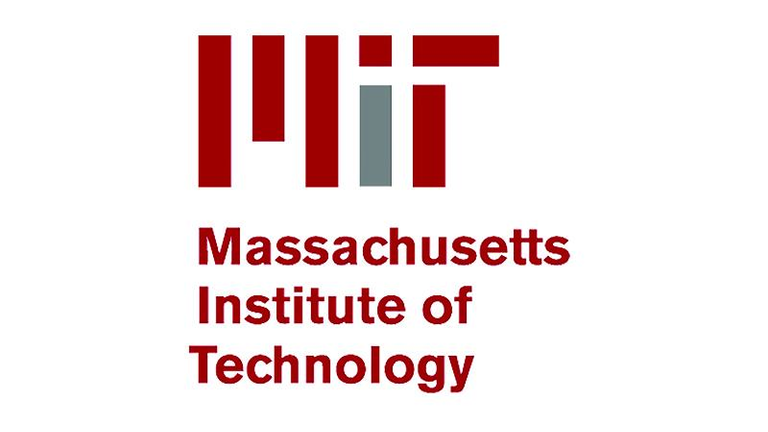 MIT's Open Source Learning platform offers this comprehensive free online course for management titled Organizational Leadership and Change It is a graduate-level course led by Janice Klein and it covers the same materials taught in the classroom during the 2009 summer session.
The course focuses on leadership and change from both a theoretical and hands-on standpoint. Students will be asked to recall previous leadership experiences and apply the lessons they are learning to develop their skills for better outcomes.
The class is free, but those who are ready to commit to the class in its entirety will need to purchase or borrow some books to get the full experience. MIT's MOOC courses have no set schedule and can be started and stopped at any time with no enrollment process. The course is not graded and there is no final exam, but you do get the satisfaction of knowing you completed a graduate level MIT course in management.
Cost: Free
Certificate: No
Time to Complete: Varies
Curriculum: Intermediate to Advanced
User Experience: Good
Quality of Instruction: Excellent
Pros:
•No sign-up necessary
•Go at your own pace
•Excellent reputation
Cons:
•You cannot receive credit for the course
10. Free Online Leadership and Management Courses
Offered by Skillshare
Skillshare offers several free online leadership and management courses ranging from short, 20 minute offerings to more involved courses that take a few hours. The platform can be accessed for free for 14 days with a trial membership. After that, there is a membership fee between $4.95 and $19.00 depending on the plan you choose.
We've chosen to include it on our list because students who take advantage of the free trial can cover a lot of ground in two weeks, and they have some unique classes like:
• Increasing Creativity and Innovation at Work
• Ways to Streamline Your Workflow
• Playing Politics: The Psychology of the Human Workplace
• Body Language: The Scientific Way
• How to Have A Great Conversation with Virtually Anyone
• Give and Get Honest Feedback and Work
There are over 475 similar short online courses available on the Skillshare platform and it's a great place for some one-stop learning.
Cost: Free
Certificate: No
Time to Complete: Varies
Curriculum: Introductory to Intermediate
User Experience: Good
Quality of Instruction: Good
Pros:
• Short and easy-to-digest lessons
• Taught by industry leaders
• Video tutorials and modules
Cons:
• Students need to cancel before the trial is up to avoid fees
Frequently Asked Questions About Free Management Courses
Becoming a manager (if you aren't one already) has some definite perks. Typically there is an increase in earnings and more recognition. But along with this comes more responsibility and often, longer working hours. If you are considering training for a career in management, there are a few things to consider before you take the plunge.
Who Should Take Free Online Management Courses?
If you do not already have management skills, it's imperative that you learn them before expecting to manage a team, so newcomers to the role will likely benefit the most from online coursework.
But seasoned managers can enjoy the benefits of taking online classes too. No matter how high up in an organization you climb, there are still plenty of things to learn. In fact, lifelong learning is a positive trait of some of the best leaders in the world. Even if you know how to be a manager already, many courses can expand your horizons and teach you new skills that will spill over into other areas of your life.
Our list includes a combination of courses that keep in mind new managers as well as those who have been leading for years.
What Do Managers Do All Day?
People who are not in management often asked this question. While it may sometimes appear that managers do little more than attend meetings, this is generally not the case. There are plenty of things that managers do behind the scenes to keep an operation running smoothly, including:
• Hiring and firing
• Training employees
• Writing and delivering performance reviews
• Monitoring and documenting workplace productivity
• Conflict resolution
• Making key decisions
• Overseeing a budget and expenses
• Planning and goal-setting
• And yes, attending meetings
The day to day work of a manager is filled with many time-consuming tasks, and they may spend a lot of time juggling these tasks around and wearing many hats. Many people in management come in early and leave late or bring their work home on the weekends to stay caught up. If you enjoy the freedom of keeping your work and your home life separate, you should reconsider a management role.
What Skills Do I Need to Be a Manager?
If you want to take on a management position, you will need to be up for the task. Some people are born leaders, but others need to work harder at it. People are often thrust into leadership positions reluctantly, too. Wherever you're at with being a manager, the following skills will give you the best chance at success:
Communication
Managers must learn effective communication if they want to be successful at what they do. This includes one-on-one conversation, speaking to large and small groups, social media, email, instant messaging, phone calls, and even writing letters. Also, the best managers know that the most crucial part of communication is listening.
Leadership
Naturally, managers need the necessary leadership skills to motivate and direct team members and employees confidently. To do this, they need to learn things like trust, empathy, delegation, and teamwork. Good leaders are those who practice these skills until they become second-nature
Critical Thinking
Managers need to develop a birds-eye view of what is going on within their organizations and should have the ability to see the overall picture. This is a case of seeing the forest through the trees. Often, this means reprioritizing projects so that the broader goals and objectives of an organization get met. This ability to decide what is truly important is vital for those in leadership.
Teamwork
Managers need to be role models for their team members, but they also need to function well as part of a team—often several teams at once.
Financial Literacy
Managers should have a solid grasp on how finances work and have some fundamental accounting basics. They will often need to prepare and implement budgets and create financial reports. Knowing how to save a company money is a sought-after skill.
Project Management
Projects, flowcharts, meetings, productivity apps—they all fall under the umbrella of project management. Knowing how to use these tools to ensure projects are completed and goals are met is a vital skill for all managers to have.
How Long Do Online Management Courses Take?
Our list includes classes that take as little as thirty minutes and as long as several weeks. However, they are hosted on online learning platforms that allow users to go at their own pace. This means you can squeeze them in at any time and complete them as quickly or as slowly as you need to. One of the most significant advantages of taking online courses is this unparalleled flexibility.
Related: