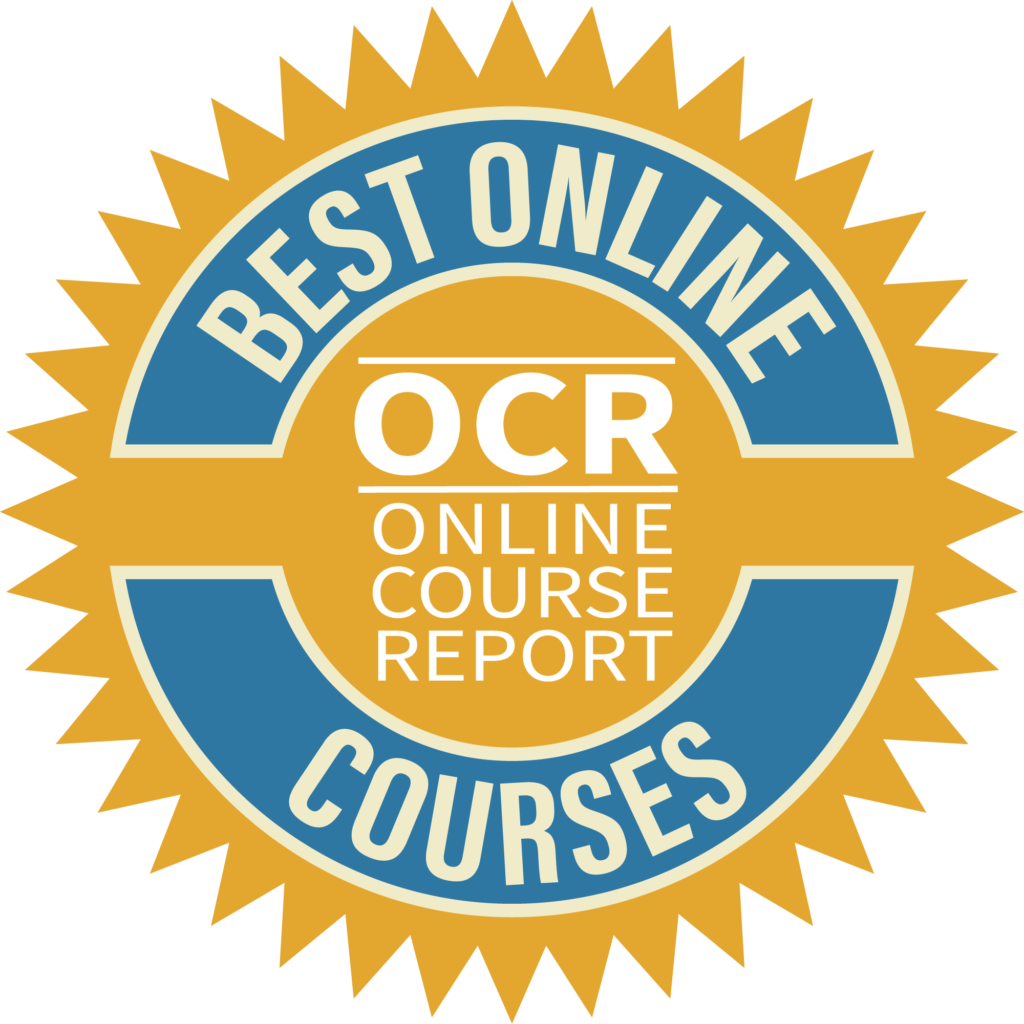 As record-high unemployment and the collapse of many enterprises continues, more than a few adventurous people are considering starting their own businesses. And despite the gloomy headlines and dire predictions, the COVID-19 crisis might just be the ideal time to strike out on your own.
Historically, crises and economic downturns have proven to be excellent times for new startups. When challenges arise, unique needs are created among consumers, and people with an entrepreneurial spirit are innovators who seek to fill those needs.
Featured Programs
Disclaimer: Some courses may include an affiliate link. Courses were chosen first based on the methodology with affiliate links only added after the ranking was complete.
For entrepreneurs, free online courses are a great idea. Most successful business owners have a drive for personal growth, and as life-long learners, they are usually up for almost any educational challenge.
Our list of the top no-cost courses for entrepreneurs has been carefully curated from the best learning platforms and resources we could find. Narrowing down the options was not easy; there are hundreds of great classes online to choose from. Using a methodology we developed for free online courses, we were able to pinpoint ten of our top recommendations.
Ranking for 10 Free Online Courses for Entrepreneurs
1. Nuts and Bolts of Business Plans
Offered by MIT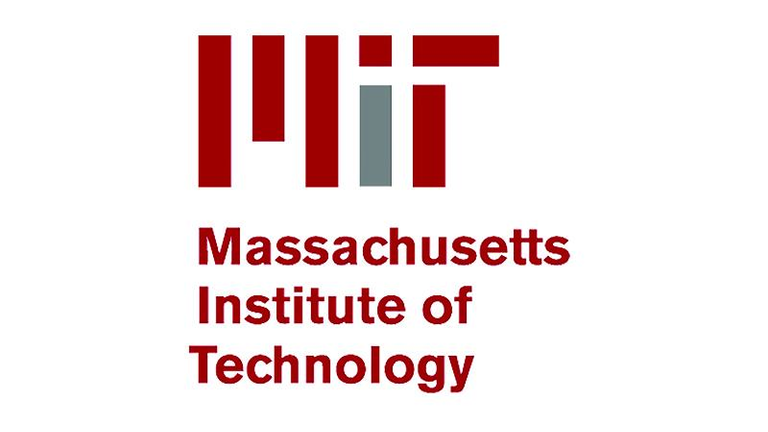 If you are looking for a good entrepreneurship course taught by one of the country's leading Universities, look no further than this MIT offering. It's identical to what was taught in the classroom in January 2014 and is completely free and open to anyone who would like to access the materials.
The course has been ranked by INC magazine as one of the Best Entrepreneurship Courses in America. It consists of six sessions designed to teach students everything they need to create a successful business plan. Some MOOC offerings from MIT have been notoriously challenging in terms of user experience, but this one is spot on—with an easy to follow syllabus, comprehensive reading list, lecture notes, and two ways to access the lectures.
This free entrepreneur course is highly recommended for anyone who wants to start a new venture or business. It's completely flexible, with no cumbersome sign-ups or time constraints.
Cost: Free
Certificate: No
Time to Complete: Varies
Curriculum: Introductory to Intermediate
User Experience: Excellent
Quality of Instruction: Excellent
Pros:
•No sign-ups or commitments needed
•Nationally recognized
•Excellent reputation
Cons:
•Students may need to purchase some reading materials if they are unable to find them at the library
2. Make Money From Home: How to Build an Online Business
Offered by Udemy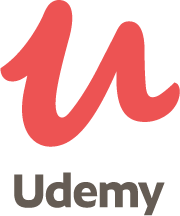 Online Entrepreneurship may be the easiest way to start your own business, and this terrific course from Udemy will walk students through what it takes to execute a successful online venture.
It's just over 11 hours, with 9 sections and 23 on-demand videos created by successful online entrepreneur Mike Omar. The instructor will walk you through step-by-step the method he used to build 10 websites that generate a total of $5000 a month in passive income. And he doesn't just show you what is possible, he teaches you exactly how to do it. Students will learn from this free online course for entrepreneurs:
• How to make a WordPress site with no coding experience
• How to conduct keyword research and competitive analysis
• How to monetize your site with AdWords and affiliate income
• How to get your sites on the first page results of the major search engines
Cost: Free
Certificate: No
Time to Complete: 11 hours and 20 minutes
Curriculum: Introductory to Intermediate
User Experience: Excellent
Quality of Instruction: Excellent
Pros:
•Perfect for those ready to dive into an online business
•Engaging and hands-on
•Taught from a real-world perspective
Cons:
•None
3. Entrepreneurship 1: Developing the Opportunity
Offered by Wharton University of Pennsylvania via Coursera
This course offered on the Coursera platform is the first in an Entrepreneurship Specialization presented by Wharton. It's 10 hours long and designed to introduce students to the basic foundations of entrepreneurship. In the first lesson, you will learn about the most common types of entrepreneurs and ventures and how they differ from one another. Through case studies and real-world examples, you will identify what entrepreneurship means to you and how to classify your own venture. The remaining three modules include:
• Opportunity analysis
• Markets, need-finding, and planning
• Pitching, testing, and prototyping
You can audit the entire online entrepreneur class at no charge. Upon completion, you may want to move on to the second course in the specialization titled: Entrepreneurship 2: Launching Your Startup
Cost: Free
Certificate: Yes, with a fee
Time to Complete: 10 hours
Curriculum: Introductory
User Experience: Excellent
Quality of Instruction: Excellent
Pros:
•Taught by expert instructors from the Wharton School
•Subtitled in Vietnamese, English, and Arabic
•Part of an Entrepreneurship specialization program
Cons:
•Certificate is fee-based
4. Entrepreneurship in Emerging Economies
Offered by Harvard University via edX
Taught by Professor Tarun Khanna, this excellent Harvard course explores how entrepreneurship and innovation can help to solve complex issues in emerging economies. With an interdisciplinary approach, you will learn about prior efforts to resolve these problems and create and propose your own entrepreneurial solution. The free online entrepreneur course is designed to help students learn an action-centered way of thinking.
This top online entrepreneur course, which takes about three to five hours a week, can be audited for free and has been taken by more than 500,000 students. It's highly rated among previous participants. If you want certification, you can upgrade but it is not a requirement.
We love that this class has practical applications for students from all backgrounds and serves as a starting point for solving complex social and cultural problems from an entrepreneurial and grass-roots perspective.
Cost: Free
Certificate: Yes, with a fee
Time to Complete: Six weeks
Curriculum: Introductory
User Experience: Excellent
Quality of Instruction: Excellent
Pros:
•Engaging and actionable
•Well-reviewed
•Offered through Harvard
Cons:
•Certification is only offered at the paid level
5. Innovation for Entrepreneurs: From Idea to Marketplace
Offered by University of Maryland via Coursera
The Innovation for Entrepreneurs course offered on Coursera is the second offering in an overall specialization titled: Entrepreneurship: Launching an Innovative Business. While certification for the specialization is fee based, students can audit each course within it at no charge, making this a great choice for budding entrepreneurs.
The free online course for entrepreneurs is divided into five modules and takes just nine hours to complete. 43 on-demand videos, readings, and quizzes will teach students what they need to create strategies that bring innovations to market. It's practical and hands on; participants will develop both an innovation portfolio and a business model canvas as they progress through the lessons.
Cost: Free
Certificate: Yes, with fee
Time to Complete: Nine hours
Curriculum: Introductory
User Experience: Excellent
Quality of Instruction: Excellent
Pros:
•Reset deadlines according to your schedule
•Superior user experience
• Part of a larger specialization
Cons:
•Too short
6. DO Your Venture: Entrepreneurship For Everyone
Offered by IIMB via edX
This is a six-week hands-on course designed for action, which is one of the reasons it's at the top of our list. Entrepreneurs don't always like reading about what's possible—they want concrete activities to take them to the next step, and this offering does just that. Students will learn about the "DO your Venture" ideology in this course which includes: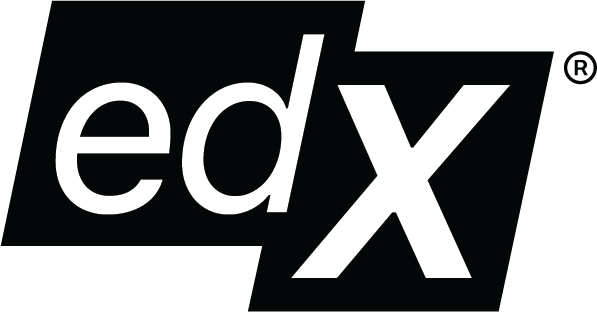 • Intro to the "Do your Venture" philosophy
• Opportunities and Idea Generation
• Idea Valuation and Evaluation
• Lean Canvas
• Effectuation
It's designed to be taken for three to four hours each week, but participants can pace themselves for a slower or faster outcome. It is entirely free to take in audit mode, where students can access all the lectures and readings. Those who want to earn a verification certificate for this entrepreneurship course can opt to pay for an upgrade.
Cost: Free
Certificate: Yes, with a fee
Time to Complete: Six weeks
Curriculum: Introductory
User Experience: Excellent
Quality of Instruction: Excellent
Pros:
•Perfect for hands-on learners
•Taken by over 58,000 people
•Part of a micro master's program in Entrepreneurship
Cons:
•Certification only available at the paid level
7. Startup School by Y Combinator
Offered by Y Combinator
Y Combinator is an accelerator that provides seed funding for startups twice yearly in batches. Since 2015, they've helped launch over 2000 startups, including Stripe, Airbnb, Door Dash, Instacart, and many more familiar businesses. While it is notoriously competitive to get into the Y Combinator program, the organization's Startup School is open to anyone.
Students who are already actively working on a startup can sign up through the regular portal, where they can access all the lectures and group sessions. Additionally, the following benefits are available:
• Virtual group sessions every other week via online video
• Access to a community of like-minded entrepreneurs through the Startup School forum
• Accountability by informing the Startup School of your weekly progress
Startup School is a comprehensive resource for serious entrepreneurs who are ready to take their ideas to the next level, However, those who are in the pre-planning stages of their venture can still use an optional sign-up portal available for auditing the content and lectures.
There is no fee to participate in Startup School, and the materials can be accessed at any time. However, active participation may require you to sign up for the waiting list.
Cost: Free
Certificate: No
Time to Complete: Varies
Curriculum: Introductory to Advanced
User Experience: Excellent
Quality of Instruction: Excellent
Pros:
• Extremely well-designed program
• Learn every aspect of what it takes to launch a successful startup
• Open for anyone
Cons:
• Students may have to sign up for a waiting list
8. How to Build a Startup
Offered by Udacity
Instructors Steve Blank and Kathleen Mullaney teach this free Udemy class that provides insights into what is involved in building a startup. The main focus is on market and customer research to help you make decisions on the right ideas you should develop. Rather than the "build it and they will come" approach, analyzing the needs of your market beforehand can help you target your efforts and give you a better chance of success out of the gate.
There are nine lessons in all, covering subjects like:
• Business models and customer development
• Customer segments
• Value proposition
• Channels
• Revenue models
• Resources, activities, and costs
The free online entrepreneur course is part of a nanodegree program in coding but is suitable for those who want to take the single offering on its own. Quizzes, on-demand video, and an excellent user interface make this one of the top choices for free entrepreneurial courses. Upon signup, you will be prompted to sign on as a paying member, however, close out the prompts and continue with the free sign-up to access the course at no charge.
Cost: Free
Certificate: No
Time to Complete: One month
Curriculum: Intermediate
User Experience: Excellent
Quality of Instruction: Good
Pros:
•Taught by two industry leaders
•Part of a broader learning path for students who want to go further
•An excellent perspective on how solid market research can impact a startup
Cons:
• Students will be prompted to sign up for an optional monthly membership, which can be confusing.
9. Programming for Entrepreneurs – HTML & CSS
Offered by Udemy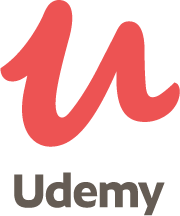 If you're an entrepreneur with no coding experience, this course is for you. At first, you might be wondering why you even need this class, but hear us out. Have you ever had to hire somebody to fix a link or add an image to your website because you didn't know how? How about all the money spent on web development because you just don't have the technical skills?
This free online entrepreneur course can change that for you and offer you a little more control. It won't take a lot of time either. At less than two hours, you will walk away with a much better understanding of what is involved in web development and the basic skills you need to do some of the simpler tasks on your own. The introduction will also give you the technical literacy to better communicate with designers and IT staff so you are not in the dark.
There are four modules and 28 short video lectures that you can refer to again and again if you need a refresher.
Cost: Free
Certificate: No
Time to Complete: Varies
Curriculum: Introductory
User Experience: Good
Quality of Instruction: Good
Pros:
•Learn how easy it is to do costly tasks on your own
•Become familiar with technical jargon
•No previous coding experience required
Cons:
•Too short
10. Get Ahead in the On-Demand Gig Economy
Offered by LinkedIn Learning
Students who already have a premium LinkedIn account can access over 16,000 courses on the platform at no cost. And for those without an upgraded membership, a free trial is available that will allow you to take this 12-hour offering free of charge. Of course, you will need to cancel your membership before the trial is over to avoid any charges, but at 12 hours, it's well worth the effort if you want to learn how to be successful in the gig economy.
For aspiring entrepreneurs on a shoestring budget, the gig economy offers an ideal opportunity to start a freelance business and see where it takes you. You'll learn about Uber, Lyft, Airbnb, VRBO, and how to manage your time, communications, and finances. As a bonus, the free online course includes a one-hour class on the foundations of entrepreneurship.
Cost: Free Try a free trial for Linkedin Learning.
Certificate: Yes (badge)
Time to Complete: 11 hours
Curriculum: Introductory
User Experience: Good
Quality of Instruction: Excellent
Pros:
•Taught by industry experts
•Easy-to-use interface
•Free with a LinkedIn premium membership
Cons:
•Must remember to cancel before trial is up to avoid fees
Frequently Asked Questions About Free Online Courses for Entrepreneurs
Phew! There are so many choices when it comes to free online courses; it may be hard to know where to begin. If you've perused our selections, you probably have a few questions about how free online education works. In this section, we will explain in more detail.
Who Should Take Free Courses for Entrepreneurs?
People of all abilities and backgrounds can benefit from taking free entrepreneur courses online. As long as you have internet access and a desire to learn, you can join the ranks of millions of students who want to better themselves and improve upon their current skills. Free entrepreneurship classes are great for new or experienced business owners who wish to improve their bottom line. They are also ideal for those out of work or who want to add additional streams of income by starting a small business.
What Types of Skills Do Entrepreneurs Need?
Most entrepreneurs are motivated and have a strong passion around something they want to share with the world, whether it be a product, service, idea, a concept, or even a philosophy. Many are natural-born leaders who are disciplined and self-taught. They were the kids who had paper routes and lemonade stands and excelled at playing monopoly. But beyond the obvious, entrepreneurs need real-world skills like:
• Time management
• Creative thinking
• Resilience
• Financial literacy
• Communication
• Persistence
• Networking
• Marketing and Sales
Does every entrepreneur possess these qualities? Usually not, which is where our list of the 10 best online courses for entrepreneurs comes in. Weaknesses in one or more areas can be improved upon by honing the skills needed to make you more effective in business.
Will I Earn College Credits by Taking Free Online Classes?
Usually not. You may, however, earn certifications that could help you grow your business. This is especially true for entrepreneurs in digital service industries. But sometimes, real-world experience gained in your field can translate to college credit as well. If you are interested in attending paid courses, you should check with your school's admissions office to see if there is a program in place allowing for this.
How Long Do Free Online Courses Take?
One of the best things about online classes is the flexibility they allow. And nobody needs a flexible schedule like someone who is trying to start a business. Courses can take anywhere from a few hours to a few months and can usually be taken at your own pace.
Moreover, you have the option of completing your coursework anywhere you want—at home, in the park, or on the go. Do you want to take some classes but only have free time at midnight every other Tuesday? Even you can fit a free online course into your busy life.
Are Free Online Courses Graded?
There is not much grading that happens during free coursework, although you will often find self-guided quizzes that are auto-graded. Paid components of a course sometimes have graded exams or projects that are included for an extra fee. Don't expect to interact with an instructor. Most courses are pre-recorded and on-demand. If a course is extremely popular, sometimes there will be a class forum where you can get help from your peers, but this is usually an exception.
The Course I Want to Take Says It's Free. Why Does There Appear to Be a Fee?
All of the courses we have reviewed are free to take in their entirety or free to take in audit mode. In audit mode, you can watch all of the lectures and participate in the readings. But some components of a class, such as graded exams or certifications, may be hidden behind a paywall. The paywall may come in the form of a monthly membership or free trial.
You are always welcome to participate in the upgraded version of a class to unlock additional features, but in all cases, the courses can be taken at no charge within the specified time frame. If you do sign up for a free trial and do not intend to keep it, be sure to cancel before it ends so you can avoid any charges.
Are Free Classes For Entrepreneurs Worth It?
Absolutely! Even if you have no current compelling reason to complete a free online course as an entrepreneur, learning comes with its own rewards. An expanded outlook, a new perspective, and relief from boredom are just a few of the benefits you will garnish. Many entrepreneurial skills also translate well from the corporate world to your personal life, which can make you feel more confident and well rounded.
OCR Staff
Updated May 2020
Related: