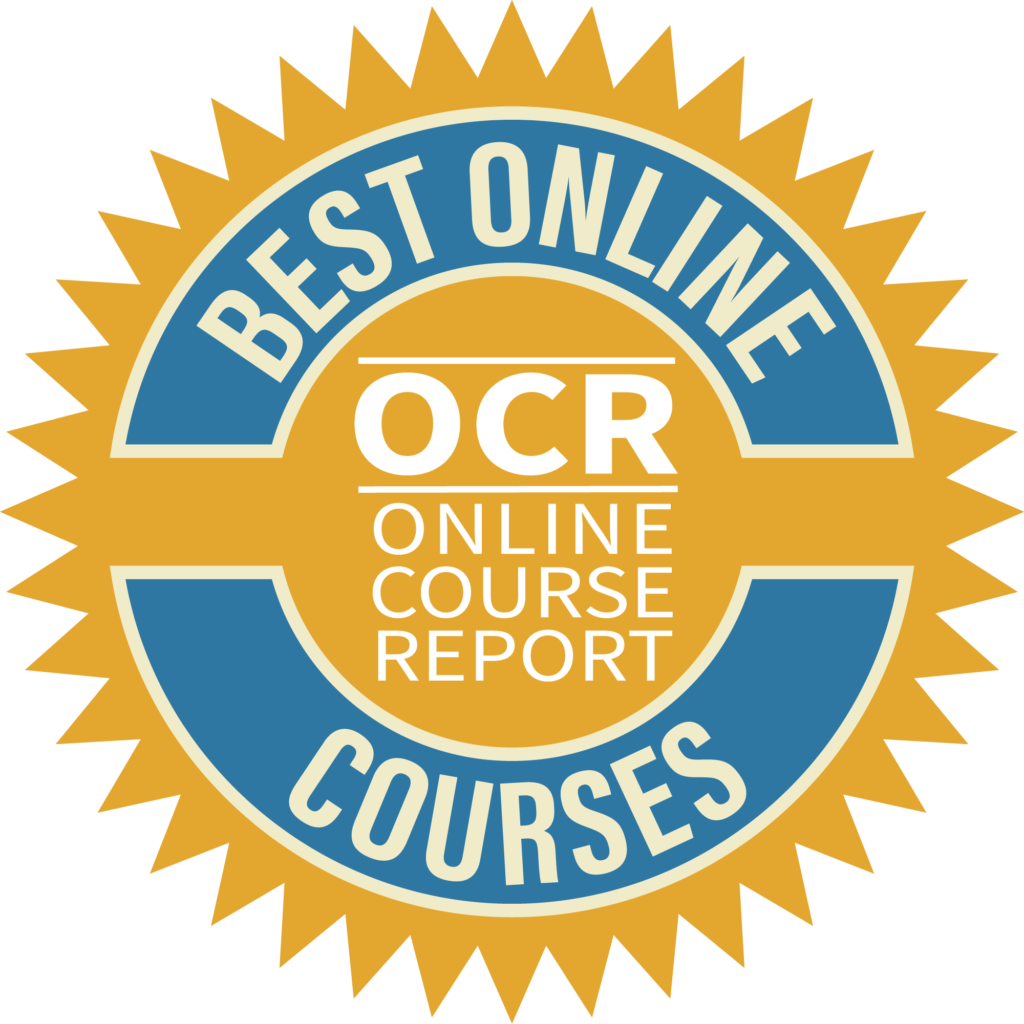 As a working professional, it's unlikely you have a whole lot of time to devote to higher education, but today's free courses pack some unique learning opportunities into manageable chunks of time. Even short one or two-hour offerings can teach you some new skills that can have applications in the workplace and in your home life.
Featured Programs
Disclaimer: Some courses may include an affiliate link. Courses were chosen first based on the methodology with affiliate links only added after the ranking was complete.
There has never been a better time to embark on a new educational journey, whether it's for personal enrichment or to further your career. In this article, we will explore classes that offer a little bit of everything. Using a methodology we developed to find the best free online courses for working professionals, we've curated a list of interesting and engaging choices for our users. Read on to get the scoop.
Ranking for Free Online Courses for Working Professionals
1. The Science of Well-Being
Offered by Yale University via Coursera
Do you want to be more productive and live a happier life? Doesn't everyone? This course is designed to help you do just that. It is taught by top Professor of Psychology at Yale Laurie Santos, and was developed in part through a generous grant from the David f. Swensen fund for innovation in teaching. It's a popular offering taken by over 2.5 million students.
Happiness is an elusive emotion, but why? Over a span of 10 weeks, students will come to understand the thoughts and habits that trip them up, misconceptions and expectations about happiness, and how to rewire the brand for a better outcome.
The course is one of the best top-rated free online courses for working professionals we have found. Previous students have nothing but glowing reviews for this offering, with plenty of them sharing how much it changed their outlook and their lives. The class is completely free on the Coursera platform.
Cost: Free
Certificate: Yes
Time to Complete: 19 hours
Curriculum: Introductory
User Experience: Excellent
Quality of Instruction: Excellent
Pros:
•Taught by an expert instructor from Yale
•Extremely well-reviewed
•A course that could change your life
Cons:
•None
2. Mindshift: Break Through Obstacles to Learning and Discover Your Hidden Potential
Offered by McMaster University via Coursera
Rated by Class Central as one of the best online courses of all time, this McMaster university offering has been taken by over 230,000 students and consistently garnishes excellent reviews. It is taught by four leading instructors on the Coursera platform, who teach, through a series of four modules, how to overcome the challenges holding you back from learning at your highest potential.
By the end of this top online course for working professionals, students will understand:
• How to seek out and work with mentors
• How to avoid and/or get out of a career or personal rut
• The skills and tools needed to take your life in new and exciting directions
It takes about ten hours to complete the course, which can be taken for free in audit mode. Students who opt for a paid upgrade can earn a certificate, but this is not a requirement.
We love that this class has practical applications for students from all backgrounds and careers and can serve as a starting point to new adventures.
Cost: Free
Certificate: Yes, with a fee
Time to Complete: 10 hours
Curriculum: Introductory
User Experience: Excellent
Quality of Instruction: Excellent
Pros:
•Engaging and actionable
•Well-reviewed
•Super user experience
Cons:
•None
3. Framing Your Communication to Inspire and Convince
Offered by TuDelf via edX
In this helpful five-week course, students will be introduced to a concept called "the sensemaking mindset". Sensemaking is all about maintaining understanding and awareness in situations that are complex and uncertain in order to facilitate good decision-making. It is a quality that is revered in leadership but has applications throughout daily life as well. During the free online course for working professionals, students will: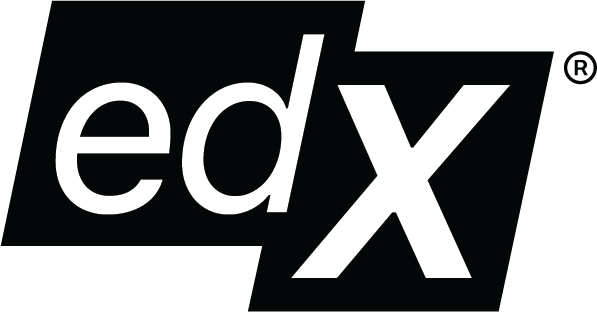 • Learn how to apply a sensemaking mindset to compose a concise message about a complex situation
• Use pitching, debating, framing, and reframing to get your message across
• Learn how to frame plans and ideas to get support from teams and management
The free online course for working professionals is designed to be taken for four to five hours a week over five weeks, but can be taken in more or less time depending upon your schedule. Certification is available for a fee, but the course can be taken without this option at no charge.
This online course for working professionals with a certificate is highly recommended for anyone who wants their communication to be more effective and inspiring in their communities and organizations.
Cost: Free
Certificate: Yes, with fee
Time to Complete: Five weeks
Curriculum: Intermediate
User Experience: Excellent
Quality of Instruction: Excellent
Pros:
•Flexible scheduling
•Has practical applications that will last a lifetime
•Super user interface
Cons:
•None
4. Make Money From Home: How to Build an Online Business
Offered by Udemy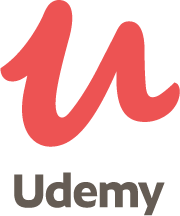 If you're dealing with any type of job instability, you've probably considered starting a side hustle to provide you with a financial buffer. In this cool course from Udemy you will learn from entrepreneur Mike Omar how to build a profitable online business using a step-by-step method that nearly anyone can implement.
No special coding skills or IT skills are needed. Students will learn through 23 on-demand videos and course materials the process Mike used to build 10 websites that generate around $5000 a month in passive income.
There are nine sections and the class takes only about 11 hours. You can go at your own pace and take it whenever and wherever you want to. It's even available on mobile so it's perfect for a long passenger commute. Participants will learn how to create a WordPress site, conduct keyword and competitive analysis, monetize a site, and implement techniques to get on the top results of Google.
Cost: Free
Certificate: No
Time to Complete: 11 hours and 20 minutes
Curriculum: Introductory to Intermediate
User Experience: Excellent
Quality of Instruction: Excellent
Pros:
•Perfect for those ready to dive into an online business
•Engaging and hands-on
•Taught from a real-world perspective
Cons:
•None
5. Strengthen Your LinkedIn Network & Brand
Offered by Grow with Google via Udacity
If you're still behind when it comes to building and utilizing an effective LinkedIn network, this free Udacity course offered by Grow with Google is just the ticket to get you on track. It is taught by program manager Trinh Nguyen and full-stack engineer Chris Saden, and is designed to teach you how to grow your LinkedIn profile and establish a strong web presence. You'll learn all about:
• Strategies and tactics for effective networking
• Making personal connections both in-person and online
• Establish a rapport with recruiters, employers, and industry professionals
• Crafting a professional narrative and elevator pitch.
• Optimizing your LinkedIn profile
• Writing effective emails
• Improving your job search via LinkedIn
The rich learning content combined with interactive quizzes and expert training makes this a top choice for online courses for working professionals.
If you can only take one course to improve your networking skills, this is it.
Cost: Free
Certificate: No
Time to Complete: One week
Curriculum: Introductory
User Experience: Excellent
Quality of Instruction: Excellent
Pros:
•Taught by two industry leaders
•Part of a broader nanodegree program in career development
•An excellent instructional on how and why to build a solid LinkedIn profile
Cons:
• Students who want to get the full benefit should consider the optional premium Linkedin membership, which is fee based.
6. Bookkeeping for Personal and Business Accounting
Offered by The Open University via FutureLearn
If bookkeeping skills have eluded you up to now, you are not alone. This popular course on FutureLearn has been taken by small business owners, freelancers, and those who want to get a better handle on their personal finances. It's a free offering on the platform that provides students with the practical skills necessary to succeed. Furthermore, its not complicated. No previous experience is necessary, and students can participate with just a pen and paper, a calculator and some optional pre-made templates which are provided.
The free online working professional course is around 12 hours long and takes approximately four weeks. Students will learn all the basics including:
The differences between bookkeeping and accounting
• The differences between management and financial accounting
• How to identify financial statements and their purposes
• How to balance off ledger accounts
• Describing assets, liabilities, revenues and expenses
• Applying fundamental numerical skills
• Recording transactions in the correct ledger using double-entry methods
• Producing a trial balance, balance sheet, and profit and loss account
An upgrade of $54 can unlock additional benefits such as a certification of completion, but the course can be taken on its own at no charge.
Cost: Free
Certificate: Yes, with fee
Time to Complete: 12 hours
Curriculum: Introductory
User Experience: Excellent
Quality of Instruction: Excellent
Pros:
•Developed by the UK's largest Academic Institution— The Open University
•Taught by an experienced professor
• Practical and relevant
Cons:
•Some FutureLearn courses are set for specific dates. You will need to check the site first to see if the course is available
7. Web Business Development and Marketing
Offered by Allison

This Allison learning platform diploma in web business development and marketing is ideal for those who want a better understanding of website design. Upon successful completion, students should have the necessary skills to even create and publish their own websites. There are 16 short but informative modules in all, and the course takes about 10 to 15 hours to complete.
The free online course for working professionals covers choosing a web host, registering a domain name, and designing a user-friendly website for your business needs. Also covered in the materials:
• Publishing
• HTML
• Cascading style sheets
• Dreamweaver
• Successful indexing
• Making money from websites
• Autoresponders
• Affiliate marketing
• Website traffic
The course is free to take on the platform, which offers a well-designed interface for learning. Students who wish to earn certification can do so for an additional fee in the Alison store.
Cost: Free
Certificate: Yes, with a fee
Time to Complete: 10-15 hours
Curriculum: Introductory
User Experience: Excellent
Quality of Instruction: Excellent
Pros:
•Perfect for hands-on learners
•Taken by over 86,000 people
•Part of Alison's Workplace job Role 1 Training
Cons:
•Certification only available at the paid level
8. Beginner's Guide to Email Marketing
Offered by Hubspot
If you're struggling to get your organization's email marketing campaign off the ground, Hubspot's free course can help. It's offered on the company's website via a simple email sign-up and can be taken at your own pace. In it, students will learn skills like:
• Growing an email list
• How to stay CAN-SPAM compliant
• Using email automation to save time
• How to deliver targeted content by segmenting your audience
• Using both HTML and plain-text templates
• How to measure performance using formulas
Humspot is well-known for its industry-leading sales and marketing software, so the course will definitely be recognized as a pitch for some of the services offered through the company. However, they are experts in the field, and what better way is there to learn than from those who are already doing it right?
The online working professional course is completely free and well worth the quick sign-up.
Cost: Free
Certificate: No
Time to Complete: Varies
Curriculum: Introductory
User Experience: Good
Quality of Instruction: Good
Pros:
• Offered by an industry leader
• Easy to complete
• Open for anyone
Cons:
• May be too basic for some learners
9. Transform Your Life with NLP
Offered by Udemy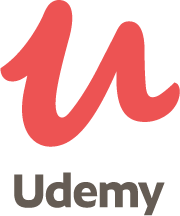 This one hour course on transforming your life with NLP is designed to introduce students to the fundamental concepts of Neuro-Linguistic Programming. For the uninitiated, NLP is a psychological approach that seeks to transform one's own language, patterns, and thoughts to create a desired outcome. It's a tool that can be used across a broad range of applications in business as well as in personal life and the skills learned can be a real eye opener into the inner workings of the mind.
The free online course for working professionals is taught by Certified NLP & Hypnosis Trainer Jeremiah Rangelto, although at first it may seem a bit "out there" it's actually based on science and logic.
The course is ideal for those who embrace personal growth and development with an open mind and who want to learn new skills to help them be more successful in life. It's short and sweet at just under two hours and may be just what you need for an afternoon break from the grind.
Cost: Free
Certificate: No
Time to Complete: One hour 47 minutes
Curriculum: Introductory
User Experience: Good
Quality of Instruction: Good
Pros:
•Learn an interesting and enjoyable new skill
•Eliminate negative roadblocks
•No prerequisites
Cons:
•Too short
10. Work Smarter, Not Harder: Time Management for Personal & Professional Productivity
Offered by UCI via Coursera
Who among us could use a little help when it comes to managing their time? While some people are born organized, other folks need a little help. That's where this class comes in. It's taught by Margaret Maloni from the University of California Irvine and has been taken by over 200,000 spurious learners. Four hours long, it's a terrific resource to help you manage the very precious resource of your time more effectively than ever before.
The free online course for working professionals consists of four brief modules where students will learn how to:
• Plan effectively to achieve personal and professional goals
• Keep a sense of perspective to manage and minimize damage during a crisis
• Recognize the barriers to time management
• Manage resources more efficiently
• Delegate tasks to others
• Manage expectations and learn how to say no
Coursera's excellent educational platform is free in audit mode, but students who want certification and other perks can upgrade.
Cost: Free
Certificate: Yes, with fee
Time to Complete: Four hours
Curriculum: Introductory
User Experience: Excellent
Quality of Instruction: Excellent
Pros:
•Clearly presented
•Well-reviewed
•A soft skill everyone can use
Cons:
•Some students have remarked that it was too basic for their needs
Frequently Asked Questions About Free Online Courses for Working Professionals
Working professionals have many choices when it comes to free online courses. This section will offer an overview of some typical questions and concerns prospective students have when it comes to learning online.
Why Should Working Professionals Take Free Online Courses?
Working professionals are already super busy people, so why would they want to take even more time out of their lives to take free online courses? We recognize that it just doesn't make sense for some people, but if you are someone who has an inborn love of learning, free online courses will come naturally to you.
Getting a promotion, furthering your career, finding new employment, or just being more efficient at your job are great reasons to learn some new skills. Those in management may want a fresh perspective on what goes on in the departments they head up, and new business owners might want to acquire skills they would otherwise have to pay someone else to complete.
But there are other reasons in addition to an occupation that makes online courses attractive to some—they can enhance your personal life as well. Learning new soft skills like public speaking, communication, leadership, web design, stress management, and more can improve the close relationships you have and help you be more efficient in running a household. If you have children, you already know that many of these skills are essential already.
Taking free online classes is a win/win for working professionals that can provide benefits across every aspect of their lives. Whether your goal is to improve your income or your romantic experience, there's a course out there that's perfect for you.
What Types of Courses are Most Popular Among Working Professionals?
There really isn't any ONE course that works for working professionals because everyone is different. Still, classes that teach conflict resolution, creativity, well-being, communication, financial skills, and essential technical skills are always in demand.
Remember that just because you are a working professional doesn't mean that your learning choices need to be serious all the time either. You may get just as much out of a class in art, music, poetry, or the science of beermaking as you would out of a career-building course. The important thing is that you are doing something that expands your mind and is preferably enjoyable and engaging.
Will I Earn College Credits by Taking Free Online Classes?
Probably not, although your employer may offer you some recognition. And some classes offer industry-recognized certification that can help beef up your resume or will look great on your online profile.
Speaking of your employer, If you want to study further, but the classes you want to take are fee-based, it's always worth it to inquire whether your employer will reimburse you for the classes. Another option is to apply for a scholarship through one of the learning platforms, which will often offer prospective students financial aid.
How Long Do Free Online Courses Take?
Online free courses are ideal for working professionals because they are typically much shorter than standard courses. This doesn't always mean that the content is a lower quality either—many of the offerings on the list are condensed to provide the most information in the shortest amount of time.
The class you choose may take anywhere between a few hours to a few weeks, but the beauty of this type of learning is that you control the pace in almost all cases. Except where stated, classwork can be completed in your own time and worked in with your current schedule to accommodate the many other commitments you already have.
Why Does There Appear to Be a Fee For Some of the Classes?
Some components of a class, such as graded exams or certifications, may be hidden behind a paywall. The paywall may come in the form of a monthly membership or free trial.
You can always participate in the upgraded version of a class to unlock additional features, but in all cases, the courses we have listed can be taken at no cost within the specified time frame.
Are Free Classes For Working Professionals Worth It?
There is definitely a whole world of things to explore. Those who make it a point to learn new things throughout their lives usually have a better outlook, are more well-rounded and tend to see things differently than those who let learning go by the wayside after graduation.
OCR Staff
Updated May 2020
Related: