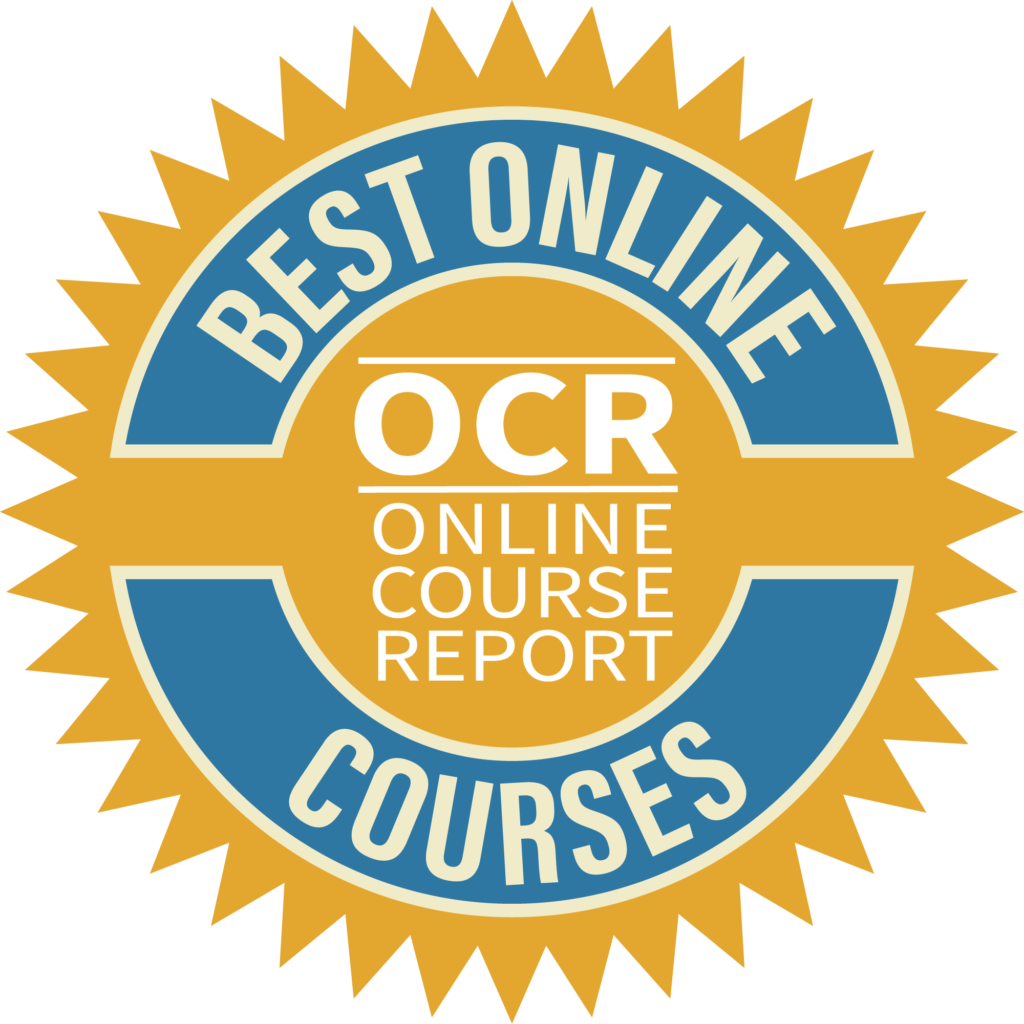 Business Analytics is a broad field with numerous opportunities for study and even more career paths. Analysts are needed in every sector, and the data they work with drives the decisions businesses make each day. Many analysts have degrees in business, mathematics, or statistics, but with the correct mindset, you can achieve success in the field as a self-taught professional.
Today's online educational platforms provide hundreds of free courses in business, and many of them fall into the realm of analytics. The choices are abundant, with offerings for all skill levels, from beginners to established analysts.
Featured Programs
Disclaimer: Some courses may include an affiliate link. Courses were chosen first based on the methodology with affiliate links only added after the ranking was complete.
The top free online business analytics courses are easy to join and provide a user-friendly interface and instruction from some of the best schools in the country. We've gathered up some of our favorites and compiled a list of 10 excellent choices. They are listed in descending order according to a methodology we developed to sort out only the most desirable free online business analytics courses.
Whether you are curious about whether business analytics is right for you, or you are an established professional looking to hone your skills, read on to see what we've uncovered.
Ranking 10 Free Online Courses for Business Analytics
1. Introduction to Data Analytics for Managers
Offered by University of Michigan via edX
This course offered through the University of Michigan features a combination of case-studies, hands-on exercises, and lectures that provide students with an overview of data analytics and its many applications to business. Though the title describes it as a course for managers, you don't need to be in leadership to take this course, and it's suitable for all levels of learning.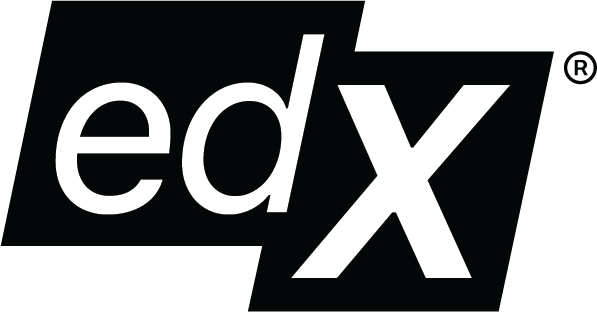 During the free online business analytics course, students will learn:
• Various hands-on techniques and how they apply to business
• How to handle data analytics using graphical development environment to avoid complex coding
• How to conduct basic data science activities and interpret the resulting data
The free online business analytics course lasts around six weeks and takes between two to four hours a week to complete, but you can go at your own pace. Students can audit the entire class at no charge or opt for a paid version which will give them an instructor signed certificate of completion.
Cost: Free
Certificate: Yes, with a fee
Time to Complete: Six weeks
Curriculum: Introductory
User Experience: Excellent
Quality of Instruction: Excellent
Pros:
•Taught by 2 prominent instructors at the University of Michigan
•Over 36,000 students have enrolled
•Optional certification is available for a small fee
Cons:
•Certificate is fee-based
2. Introduction to Business Analytics-Communicating With Data
Offered by University of Illinois via Coursera
Taught by Professor Kevin Hartman, this engaging course is designed to provide students with the foundation they need to use data analytics to solve real-world business challenges. It takes approximately 14 hours to complete and is one of the best free online business analytics courses we have found for beginners. It's broken into four weekly modules with topics including:
• Pictures you see with your brain
• Working fast and thinking slow
• Finding your data story
• Getting your story across
There are 22 on-demand videos in all, as well as 13 readings and 10 quizzes. Students who want to read and view the course content only can take the course in audit mode for free. Purchasing the course allows users the option of graded assignments and a completion certificate, but this is optional.
Cost: Free
Certificate: Yes, with a fee
Time to Complete: 14 hours
Curriculum: Intermediate
User Experience: Excellent
Quality of Instruction: Excellent
Pros:
•Led by a top-instructor on Coursera
•Well-reviewed
•Fun and engaging
Cons:
•Certification is only offered at the paid level
3. Customer Analytics
Offered by Wharton University of Pennsylvania via Coursera
The Customer Analytics Course offered by Wharton is the first course in an overall Business Analytics Specialization offered on Coursera. While certification for the specialization comes with a price tag, students can audit each course within the specialization at no charge, making this an excellent resource for serious learners.
The free online business analytics course is five weeks long and features nine readings, 34 videos, and quizzes. It is designed to teach users how prescriptive, predictive, and descriptive analysis applies to real-world business examples like Amazon, Google, and other large enterprises. During the course, students will learn:
•How to describe the main methods of customer data collection
•Understand how the data is used to make important business decisions
•Understand and distinguish between tools used to predict customer behavior
•Communicate key ideas about the field of customer analytics
•Discuss the history of customer analytics and its application at some of today's top firms
Cost: Free
Certificate: Yes, with fee
Time to Complete: Eight hours
Curriculum: Introductory
User Experience: Excellent
Quality of Instruction: Excellent
Pros:
•Taught by expert instructors from the Wharton School
•Superior user experience
• Part of a larger specialization
Cons:
•Too short
4. Knowledge Management and Big Data in Business
Offered by Berkeley via edX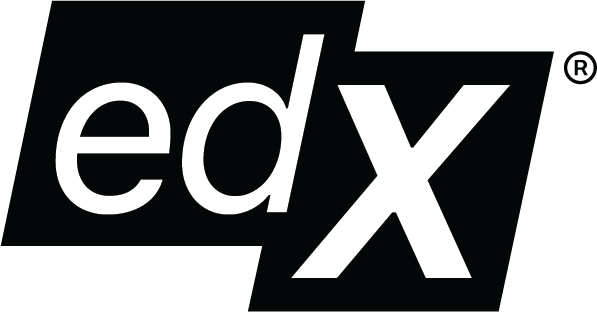 Big Data has created huge opportunities for business analysts, and this course offered through Berkeley provides students with an overview of the skills and knowledge needed to analyze all that information.
The four-week online course is intended to be taken for five to seven hours each week, but participants are welcome to go at their own pace. It's entirely free to take in audit mode, where students can access all the lectures and readings. Those who want to earn a verification certificate can opt to pay a fee, which also uncovers some extra course materials. The free version covers:
• Competitive analysis
• Market segmentation
• How to analyze and structure markets
• Application of advanced programming languages toward segmentation
Cost: Free
Certificate: Yes, with a fee
Time to Complete: Four weeks
Curriculum: Intermediate
User Experience: Excellent
Quality of Instruction: Excellent
Pros:
•A must for business analysts unfamiliar with big data
•Excellent user experience
•Go at your own pace
Cons:
•Certification only available at the paid level
5. Data, Models, and Decisions
Offered by MIT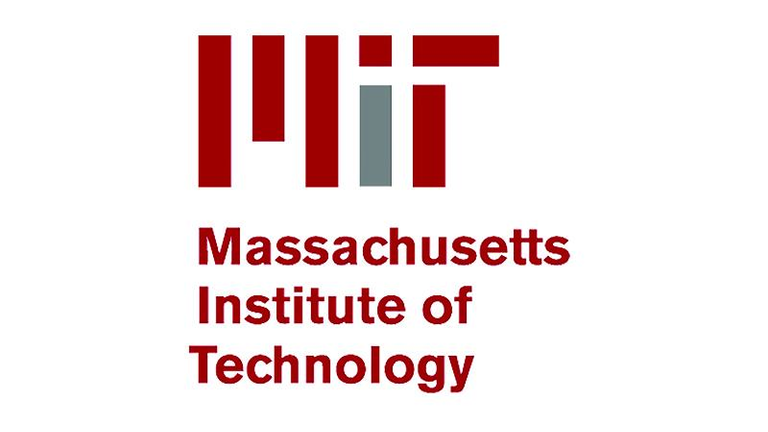 MIT's Open Source Learning platform offers this comprehensive course introducing first-year MBA students to the fundamental techniques of using data. It is a graduate-level course developed by Professors Robert Freund, Juan Pablo Vielma and Cynthia Rudin and covers the materials taught in the classroom in Fall 2014.
The free business analytics online course shows students how to enhance decision-making skills by identifying different ways of modeling and thinking about problems. Participants will need a copy of the book Data, Models, and Decisions: The Fundamentals of Management Science. Lecture summaries are available, but the bulk of the class was in reading and discussion.
Taking the class on your own means that the discussion aspect will be absent. Nevertheless, this challenging course will get you thinking and is ideal if you are ready to move on to the next level of problem-solving.
MIT's MOOC courses have no set schedule and can be started at any time with no sign-up or hassles. There is no grading or certification, just the satisfaction of knowing you've invested time into your own education.
Cost: Free
Certificate: No
Time to Complete: Varies
Curriculum: Intermediate to Advanced
User Experience: Good
Quality of Instruction: Excellent
Pros:
•No sign-up necessary
•Go at your own pace
•Excellent reputation
Cons:
•Credit is not offered
6. Business Analyst Training and Resources
Offered by Bridging the Gap
Bridging the Gap is a website owned and operated by analyst and author Laura Brandenburg. The site offers both free and paid training options and a wealth of resources related to becoming a business analyst.
The main freebie at Bridging the Gap is a training workshop intended to give students an overview of the field. Users can sign up via email on the home page. From there, you can navigate to helpful articles, free webinars, and more.
Cost: Free
Certificate: No
Time to Complete: Varies
Curriculum: Introductory to intermediate
User Experience: Good
Quality of Instruction: Good
Pros:
•Learn from experts in the field
•Discover resources and case studies that might not be found elsewhere
•No previous experience required
Cons:
•More in-depth training requires a cash investment
7. Free BA Video Training
Offered by Business Analysis Experts
This terrific site offers students over 40 five to nine minute videos designed to teach a different business analysis topic. The site boasts that their tutorials (called knowledge nuggets) have been viewed over a million times since its inception.
We love that this "micro-training" can be bitten off in small chunks and referred to again and again. There are no signups, fees, or hoops to jump through, just free information—ideal for students who like learning on their own without timers or modules.
Some of the videos offered include:
• Business analysis and system development methodologies
• How to identify stakeholders for IT projects
• Forming effective user stories
• Drawing data flow diagrams for business analysis
The site also hosts a one-hour course on Business Analysis for Information Technology
Cost: Free
Certificate: No
Time to Complete: Varies
Curriculum: Introductory to Advanced
User Experience: Good
Quality of Instruction: Good
Pros:
•No sign-ups of fees
•On-demand learning
•Pick from only the topics you are interested in
Cons:
•Not a traditional structured course
8. Become a Business Analytics Expert
Offered by LinkedIn Learning
Did you know that if you already have a premium LinkedIn account you can access a huge library of courses (over 16,000) at no additional cost? That's a pretty big perk that many users don't even know about. And many of those courses can earn you industry-recognized certification that you can display on your profile to improve your career prospects.
This course—Become a Business Analytics Expert— consists of 10 learning modules designed to give students an overview of the tools, concepts, and techniques needed to start a career as a business analyst. It's taught by three industry experts and covers lessons like:
• Logistic regression and data reduction techniques in R and Excel
• Meta-Analysis
•Foundations of business analytics, including predictive, descriptive, experimental, descriptive, exploratory, and explanatory
•Forecasting with exponential, seasonal baseline, and trending baseline smoothing
The ten and a half hour course is an ideal jumping off point for anyone interested in pursuing business analytics. For those who do not have a premium account on LinkedIn, the free online business analytics course can be accessed as part of a free one-month trial. Students who do not want to retain a Linked-In membership should be prepared to cancel the trial to avoid being charged.
Upon completion, you will receive a badge that can be displayed on your profile.
Cost: Free
Certificate: Yes (badge)
Time to Complete: 10.5 hours
Curriculum: Introductory
User Experience: Excellent
Quality of Instruction: Excellent
Pros:
•Thorough and engaging
•Easy-to-use platform
•Free with a LinkedIn premium membership
Cons:
•Must remember to cancel before trial is up to avoid fees
9. Decision-making and Risk: An Introduction
Offered by Future Learn
Using analyst Daniel Kahneman's decision-making model, students in this course will learn about risks and some of the key barriers to effective decision-making. Participants will explore the nature of data and information and explore the challenges of how to manage that data.
This course is ideal for anyone who wants to improve their knowledge of risk and decision-making both in their business and personal lives. It was developed by Coventry University and is taught over two weeks for about three hours each week.
FutureLearn offers free access to the course for four weeks when you sign up for an account. After that, users will have to pay to access the materials. Students who choose to upgrade will have unlimited access to the course as well as the opportunity to earn a digital and print certificate of completion.
Cost: Free
Certificate: Yes, with a fee
Time to Complete: Two weeks
Curriculum: Introductory
User Experience: Good
Quality of Instruction: Excellent
Pros:
•Taught by an industry leader and Coventry professor
•Optional certification with a fee
•Perfect for beginners and seasoned professionals alike
Cons:
• The course has set start times, so you need to plan accordingly
10. Fundamentals of Google Analytics
Offered by Skillshare
Anyone interested in pursuing a career in the field of business analytics needs to have a firm grasp in digital analytics, and this introductory course is a great place to begin. Taught by Google Analytics Strategist Jeff Sauer, it contains nine quick lessons that can be accessed for free on the Skillshare platform. The free business analytics online course takes just over an hour. Students will learn:
• How to set custom goals based on visitor behavior
• How to use segments and content groups to understand your audience
• How to track campaigns and search for insights into traffic sources
Students can access the course at no charge for 14 days through Skillshare's free trial membership. After that, monthly membership fees will run you between $8.25 and $19.00 monthly, so be sure to cancel before your trial ends if you do not want to be charged. It's worth noting that there are over 27,000 classes offered on the platform.
Cost: Free
Certificate: No
Time to Complete: One hour
Curriculum: Introductory
User Experience: Good
Quality of Instruction: Good
Pros:
• Short and easy-to-digest lessons
• Taught by an industry leader
• Video tutorials
Cons:
• Too short
Frequently Asked Questions About Free Business Analysis Courses
We've listed a number of the best free courses in business analysis available on a variety of online learning platforms. If you are thinking of diving into some of these classes, you probably have a few questions. In this section, we will try to provide some answers.
What Does It Take to Become a Business Analyst?
To be a successful business analyst, you will need to possess a combination of skills including:
Broad Business Knowledge
It may seem obvious, but as an analyst you will need to understand the bigger picture within an organization or company and this requires a good head for business. Understanding the roles of each department and the individuals within those departments will help you develop strategies for future growth.
Communication Skills
Business analysts may work alone or on a team within an organization. They may act as independent consultants or freelancers too. But no matter what capacity you work in, you will need to have strong communication skills.
You will not only be collecting and analyzing data, you will also need to present this data in a way others can understand it. This includes stakeholders within a company. You may spend a lot of time negotiating and translating information between groups of people, so you should have confidence in your ability to communicate effectively both as a speaker and a writer.
Technology Skills
Analysts today must possess a wide range of technical skills, and these will vary depending upon which career path you choose. Coding knowledge will almost always come into play, and data mining, systems engineering, wireframing, and other skills may be needed. This is another area where taking free online classes in business analytics can really pay off. Analysts can tailor their skills over time to meet the demands of individual clients or enterprises.
What Are the Requirements and Prerequisites to Take Free Analytics Classes?
In general, enrollment in a free business analytics course is open to anyone and doesn't require any previous training. However, those with strong computer skills and some coding experience will find the classes easier to navigate.
Will I Earn College Credits by Taking a Free Online Course?
Most of the time free classes online are for personal enrichment and do not carry any accreditation. However, many courses offer certifications that students can use to build their resumes and portfolios. If you are planning to attend college for business analytics, taking some free courses can help introduce you to the subject matter and give you an advantage when it comes time for school.
In some cases, colleges offer life-skills credit for coursework that has been taken as an elective. When in doubt, you should check with your admissions office to see if any of your prior efforts are transferable. This is usually the exception, but It's worth a try.
What Are Some Examples of Lucrative Business Analytics Careers?
Business analysts are employed across a wide range of industries, with the majority of positions in consulting firms or technology. However, analysts are needed in finance, banking, accounting, and investment firms as well. Entry-level business analysts have an average starting salary of $62,482 annually. Some of the more lucrative career paths for business analysts include:
Data Scientist
Data scientists use their technological skills to analyze trends and manage data. They spend a lot of time working with processes and algorithms to come up with solutions to help decision-makers. The average salary for a data scientist is $95,972.
Quantitative Analyst
Also called financial engineers, a quantitative analyst reviews financial data and then compiles and presents it in a mathematical model so that business decisions can be made. Essentially, they analyze the risks involved to ensure a company remains solvent. The average salary for a quantitative analyst is $84,724.
IT Business Analyst
This position goes a step beyond what a typical business analyst would do because it requires more in-depth knowledge of technology and management. An IT analyst has a strong grasp on operating systems and software as it relates to business and can present their findings in a way that will meet with the approval of multiple stakeholders. An IT business analyst makes an average $68,800 annually.
Information Security Analyst
For those interested in cybersecurity, an information security analyst monitors, analyzes, and interprets the security data of an organization to keep it safe from cyberattacks. They are responsible for creating security measures and resolving weaknesses in the system. Typical information security analysts make an average of $71,924 annually.
Solutions Architect
Solutions architects work to find solutions that meet the technical requirements of a business. They are responsible for developing systems that will benefit a business and they also may be the one who presents this technical vision to other members of an organization. The average annual salary for a solutions architect is $118,093.
Are Free Business Analytics Courses Worth It?
If business analytics is a field you are interested in pursuing, taking one or more of these listed courses is well the effort. In most cases, the only investment is a small amount of your time that can pay off big in the future. For those already in the industry, furthering your education with some online business analytics courses can help improve upon skills you already have and even help you achieve a promotion or new position.
Related:
10 Great Free Online Courses for Graphic Design
10 Great Free Online Courses for Learning Excel
10 Great Free Online Courses for Machine Learning
10 Great Free Online Courses for Nutrition
10 Great Free Online Courses for Social Media Marketing
10 Great Free Online Courses in Finance
11 Great Free Online Courses for Digital Marketing
13 Great Free Online Courses for Programming
14 Great Free Online Courses for Learning Python
15 Great Free Online Courses for Accounting
25 Free Great Online Courses for Writing