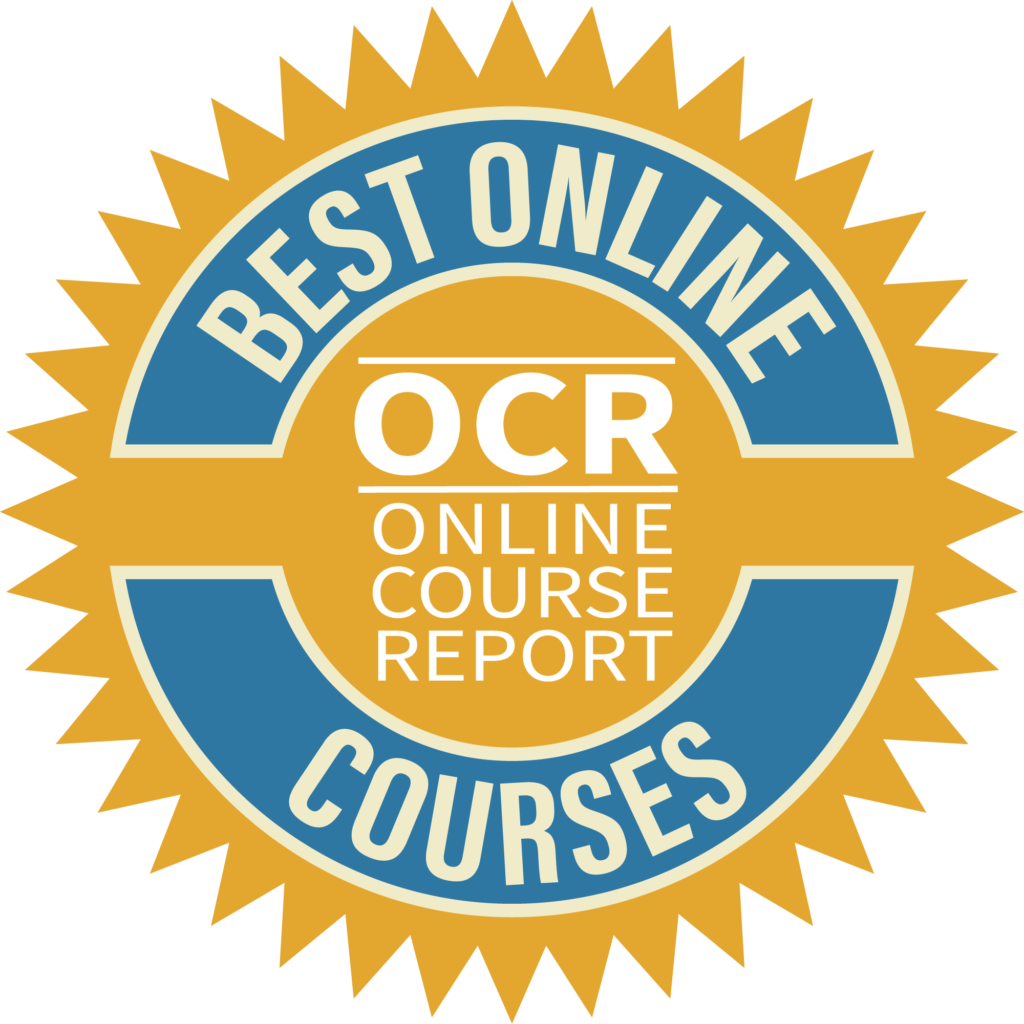 Entrepreneurship is the engine that drives the economy. One look at statistics about entrepreneurship, and you begin to understand why.

Nearly two-thirds of billionaires in the United States are self-made. They came up with an idea, started their own business, and found great success.
Featured Programs
Disclaimer: Some courses may include an affiliate link. Courses were chosen first based on the methodology with affiliate links only added after the ranking was complete.
Most of the 25 million Americans who started or were running a business in 2016 aren't going to become billionaires. However, their contributions to the economy generate billions of dollars in revenue.

This is the case worldwide, too. In fact, it's estimated that there are 582 million entrepreneurs around the globe. All those business owners are making a huge impact on the world economy.

If you want to join those ranks, a great place to start is by taking online courses for entrepreneurs.

The best courses for entrepreneurs can be found all over the internet. Some are free. Others are paid. Some are very short. Others take a few weeks or months to complete. Some are better than others, of course.

But how do you determine the best entrepreneurship courses or the top entrepreneur certificate programs online?

We've developed a methodology that scores courses in several areas. These include:

Affordability
Course Ratings
Learning Level
Flexibility
By scoring each course on four factors, we can develop a clearer picture of how good the course might be.

Let's dive into the details of this methodology for the best online course for entrepreneurs.
Methodology to Determine the Best Online Courses for Entrepreneurs
Our methodology uses four criteria that can help you determine the value of a course for your needs.

First, we consider the cost of the course. Whether the economy is in lean times or is growing a lot, you don't want to expend more money than is necessary learning about entrepreneurship.

As a result, we prioritize price over all other factors.

The second criterion used in our methodology is course ratings. This is used simply to provide a picture of what other students have experienced in the course.

Some courses on our list don't have course ratings, and that's okay! Ratings aren't the only factor you should worry about. And while course ratings can be very subjective for entrepreneurial training programs, they're still useful for gauging the potential of a course.
The third component of our methodology is the learning level of the course.

There are many superb beginner-level courses for entrepreneurs. But intermediate and advanced courses tend to offer more detailed instruction.

Additionally, intermediate and advanced courses offer the chance to learn higher-end skills that require you to challenge yourself. This being the case, we assign points for this criterion based on the difficulty level of the class.

Lastly, we take the flexibility of the learning experience into account. Is the course short or long? Self-paced or instructor-paced? Are there many deadlines? Is the course open to you for a certain period of time or do you get lifetime access? These are just some of the questions we consider when evaluating the flexibility of Lynda courses, startup courses, and the best online business classes in general.

Let's look a bit closer at each of these four factors.
Affordability
Learning something new is not something many people want to pay an arm and a leg for. Instead, many online learners want good quality classes they can take for free or little cost.

As you'll see in our rankings, many of the courses are completely free to enroll. Others have small course fees. Some might have monthly fees or charges to get a certificate of completion.

At the end of the day, the mixture of courses in our rankings reflects top-notch free and paid entrepreneurial training programs. Though some might argue that the best entrepreneur courses are free, as you'll see below, there are many low-cost options too.

Since the affordability of a course is the number one priority for a lot of students, we've made the cost of the course the primary ranking criterion. It is scored as such:

Free: 6 points
Under $10: 5 points
$11-20: 4 points
$21-30: 3 points
$31-40: 2 points
$41 and above: 1 point
Course Ratings
As mentioned earlier, not all courses in our rankings have course ratings.

The ones that do provide you with a little extra glimpse into a class from the students' perspective. Though it's important to remember that ratings are subjective, if there are enough ratings, it can paint a solid picture of what a course might be like.

The key here is having enough ratings. After all, a course with five ratings could have a highly skewed score.

Instead, hundreds or thousands of ratings for a course is much more likely to be an accurate picture of the class.

This criterion is scored as follows:

5 stars: 5 points
4.5+ stars: 4 points
4+ stars: 3 points
3.5+ stars: 2 points
3.4 stars and below: 1 point
No ratings: 0 points
Learning Level
The best courses for entrepreneurs cover many topics. They also provide learning at several different levels.

Though many of the courses in our rankings are for beginners, there are intermediate and advanced courses as well.

No matter the learning level, you can find excellent startup courses and entrepreneur certificate programs online. However, we give higher point values to intermediate and advanced courses. There are two reasons for this.

First, intermediate and advanced courses tend to have more focused studies. These courses go deeper into topics than introductory courses do.

Second, intermediate and advanced courses are often required for entrepreneur certificate programs. A certification can be very valuable for helping you develop a business plan. They also help you prepare to start your own business. As such, we score this criterion as follows:

Advanced: 3 points
Intermediate: 2 points
Beginner: 1 point
Flexibility
The fourth criteria we use to evaluate the best courses for entrepreneurs is flexibility.

Flexibility refers to the structure of the course. A major factor we consider is whether the course is self-paced or instructor-paced. Self-paced courses are far more flexible. They allow you to learn at your own pace. As such, self-paced courses score higher on this criterion.

As another example, some courses are structured to be completed in a certain amount of time. So, a class that must be completed within 30 days gets fewer points than a course that is open-ended and can be completed at your leisure.

Likewise, some courses have many resources to help you learn. Others are sparse in the support department. We examine this factor when determining a course's flexibility as well.

This criterion is scored as follows:

Highly flexible: 2 points
Moderate flexibility: 1 point
Low flexibility: 0 points
With a better idea of exactly how these courses were ranked, let's get to the rankings and see the best entrepreneurship courses.
Ranking the Best Online Courses for Entrepreneurs
#15: Entrepreneurship Certificate
This is an online certificate from Temple University. It is not for college credit. But, the courses in the program will give you lots of skills to build a solid business.

There are three courses in this program:

Entrepreneur Boot Camp
The Business Plan
Entrepreneurial Marketing
Each of these classes last one month. They can be taken back-to-back over the course of a semester.

Taking the combination of these courses will result in improved skills related to:

Understanding basic business principles
Crafting a detailed business plan for success
Effectively promoting your product or service
Points: 3
Affordability: $495 (if you take all three courses in the same semester)
Course Rating: None
Learning Level: Beginner
Flexibility: Moderately flexible. Courses are not self-paced. However, you have plenty of time to complete each one. All learning materials are available online.
#14: Heroic Public Speaking
Being successful in business means being able to speak effectively. You have to be clear. You have to be engaging, too.

In this course from CreativeLive, you'll learn the skills needed to be a great public speaker. Whether you're talking to a large group or just one person, these skills will benefit you and your business.

This affordable course for an entrepreneur covers topics that include:

Nonverbal communication
Speechwriting
Creating a framework for conveying your ideas
Content mapping
This course has 23 individual lessons, each on a specific topic. Most lessons are 30 minutes or less, and can be completed in one sitting.

Points: 6
Affordability: $29
Course Rating: None
Learning Level: Beginner
Flexibility: Highly flexible. You get lifetime access to the course. You can also access the course online or offline. It's self-paced as well.
#13: Make More Money and Discover Your Worth
Some entrepreneurs lack the self-confidence to make their business succeed. If you fall into this category, this course from CreativeLive might be for you.

You will learn strategies for building your confidence. You'll also discover ways to make more money.

Earning more income depends on many factors. In this class, you'll learn how to improve your money situation through:

Learning how to price yourself
Discovering new ways to promote your brand
Identifying ways you're reducing your income potential
Many of the class discussions revolve around financial hurdles. However, you'll also get to explore personal hurdles you need to overcome to maximize your income.

This top online course for entrepreneurs includes 28 video-based lessons. Most lessons are under 10 minutes long. All lessons are less than 30 minutes in length.

Points: 6
Affordability: $29
Course Rating: None
Learning Level: Beginner
Flexibility: Highly flexible. This is a self-paced course. With lifetime access, you can work on course materials anytime. The class also offers offline access so you can learn when you don't have internet access.
#12: Become a Digital Marketer
Starting a business requires that you understand marketing. In today's world, digital marketing like social media is extremely important. This course by Udacity will help you master critical digital marketing techniques.

This course is actually a Udacity NanoDegree program. It is very comprehensive in scope.

The class starts with an overview of marketing fundamentals. This includes an examination of:

Content strategies
Social media marketing
Social media advertising
Search engine optimization
You'll also complete modules on search engine marketing and Google Ads. Furthermore, email marketing and Google Analytics are topics of discussion.

Points: 7
Affordability: $1,077 for three months of access.
Course Rating: 4.7 out of 5 stars (based on 1,079 ratings)
Learning Level: Beginner
Flexibility: Moderately flexible. This is a self-paced course. There are a lot of supports in place to facilitate your learning. However, you must finish the class in three months. If you don't additional fees will be incurred.
#11: Entrepreneurship 101: Who is Your Customer?
This is a beginner course for entrepreneurs from the Massachusetts Institute of Technology and edX. It is intended to be a very basic introduction to starting a business.

Specifically, you'll learn how to identify who your customers are. Beyond that, you'll explore ways to determine your target market. Doing so allows you to tailor the way you do business to your ideal customer.

Students in this online entrepreneur course can expect to learn a variety of topics, including:

Market segmentation
Evaluating the addressable market size
Understanding the customers' persona
Additionally, you'll learn how to create profiles of customers. This enables you to figure out who might use your products or services. Doing so will help you determine what markets you pursue.

Points: 8
Affordability: Free to enroll. Add a verified certificate for $49.
Course Rating: None
Learning Level: Beginner
Flexibility: Moderately flexible. This is an instructor-paced course with a 10-week course schedule. This limits its flexibility. However, you get 100 percent online access, so you can learn wherever you can connect to the internet. There are also video transcripts and case studies to assist you in your learning.
#10: Do Your Venture: Entrepreneurship for Everyone
If you wish to start your own retail business, this is a great class. It's free to enroll and is offered by IIMBx and edX. If you wish, you can pay $150 for a verified certificate.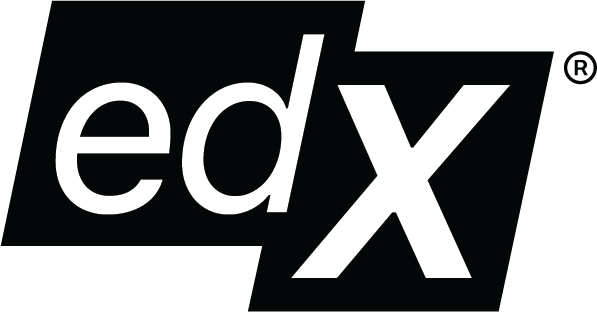 There are many different subjects covered in this class. You begin with:

Using customer feedback to develop ideas
Forming a philosophy to support your venture
Lean Canvas Model for documenting progress
This course is part of the MicroMasters Program.

The focus of the online course for entrepreneurs is to learn to test your ideas and gather feedback to improve and expand your business. You will learn to take your ideas and turn them into opportunities.

Points: 9
Affordability: Free to enroll. Add a verified certificate for $150.
Course Rating: None
Learning Level: Beginner
Flexibility: Flexible. This course is self-paced.
#9: Entrepreneurship in Emerging Economies
Starting a business in an emerging economy requires special training. You also need business skills and persistence. This course from Harvard and edX focuses on helping you get the knowledge you need to succeed.

This top free online course takes an interdisciplinary approach toward building a business. You'll explore topics related to business and management. You'll even discuss social issues and much more.

Specifically, by the end of this class, you will:

Have a better awareness of business opportunities in emerging economies
Understand how to evaluate opportunities for building a business
Have an appreciation for roadblocks to your success and how to overcome them
You will also spend time evaluating yourself and your capacity for solving economic problems. The result of this is a mixture of new business skills and a better awareness of how you can use those skills to start a successful business.

Points: 9
Affordability: Free. Add a verified certificate for $125.
Course Rating: None
Learning Level: Beginner
Flexibility: Highly flexible. You can learn at your own pace. All materials are available online immediately upon enrolling. The course is relatively short, too.
#8: How to Build a Startup
This free course for entrepreneurs from Udacity focuses on building a successful startup.

To get a startup off the ground, you need a solid business model. You must understand how to execute a business plan too.

The main points of study in this class include:

How to develop business ideas
How to test business ideas
How to get customer feedback from potential customers
In addition to classroom learning, students in this class will learn how to do real-life research. This is important so you know how to discover unmet needs of customers. Once you do that, you can develop a business centered around meeting those needs.

There are nine lessons in this course. Each lesson is relatively short. Lessons are also well structured and easy to follow.

Points: 10
Affordability: Free
Course Rating: None
Learning Level: Intermediate
Flexibility: Highly flexible. Self-paced learning means you can take as long as you want to finish this class. It's a short course too. One month of studies should suffice to complete the class.
#7: An Entire MBA in 1 Course
If you want to learn essential business skills, this comprehensive beginner course is a great option.

Offered by Udemy, this class covers all manner of business topics. You'll gain skills needed to start your company, all the way to taking it public.

Your education isn't just on classroom topics. You also get insights into real life business concepts that will help you be more successful.

In this affordable online entrepreneurship course, you'll learn:

Accounting principles
Basic finance
Business communications strategies
The difference between macroeconomics and microeconomics.
This course boils down many different concepts from undergraduate and graduate courses into one package. You will explore mostly beginner topics. Intermediate and advanced studies are also included.

Points: 10
Affordability: $18.99
Course Rating: 4.4 out of 5 stars (based on 33,244 ratings)
Learning Level: Beginner
Flexibility: Highly flexible. You can learn at your own pace. The course also includes a huge amount of resources to assist you in your learning. With full lifetime access, you can work on the class for as long as you wish.
#6: Managing in Difficult Times
Part of being a business owner is knowing how to make it through difficult times. This intermediate Lynda course from LinkedIn helps you figure out how to do that.

By taking this course, you'll learn how to prepare for when rough times come. This is about skill building so that you are equipped to manage difficulties rather than react to them.

Additionally, you'll explore how to:

Build self-awareness
Develop a committed team
Be resilient in the face of difficulty
Furthermore, this class covers smart strategies for minimizing business costs when times are difficult. You'll also find encouragement to reframe challenges as opportunities to learn.

This is a very short course, but it is packed with valuable information.

Points: 10
Affordability: Free to enroll (for one month). Try a free trial for Linkedin Learning. Monthly or annual fees are required after the free month. This course is ranked as a free class. Learn more about LinkedIn Learning pricing.
Course Rating: None
Learning Level: Intermediate
Flexibility: Highly flexible. Learn at your own pace. Get downloadable resources to help your learning. The course is also about an hour long. This enables you to learn on the go as time allows.
#5: Body Language for Entrepreneurs
Starting your own business requires that you be able to read people. That's where this course from Udemy comes in.

In Body Language for Entrepreneurs, you will learn how to interpret body language. These skills can be used in a wide range of situations, including:

Interacting with customers
Working with employees and team members
In pressure situations, like negotiations
Being able to pick up on nonverbal cues is a great skill when hiring employees too. For example, you can build a better staff if you hire people that have open and friendly body language.

Additionally, knowing how to build rapport with people through your body language is a skill successful business people must master.

Points: 11
Affordability: $18.99
Course Rating: 4.5 out of 5 stars (based on 5,506 ratings)
Learning Level: Beginner
Flexibility: Highly flexible. This is a self-paced course, so you can take as much or as little time as you need. It's also a short class that can be completed in just a few hours. You can even finish it in one evening of work.
#4: The Complete Crowdfunding Course for Kickstarter & Indiegogo
Starting your own business means having money to do so. Understanding how to raise capital is a critical skill for entrepreneurs.

In this beginner course from Udemy, you'll learn how to crowdfund using Kickstarter and Indiegogo.

Major learning targets include:

How to create crowdfunding campaigns
How to scrape the web to keep tabs on your competitors
How ranking algorithms work
You'll also get insights into how to become a staff pick. Being a staff pick gets you featured on crowdfunding sites and can help you raise much more money.

This is a short course that requires just a few hours of work. It's an ideal online course for entrepreneurs that are just getting started.

Points: 11
Affordability: $18.99
Course Rating: 4.6 out of 5 stars (based on 787 ratings)
Learning Level: Beginner
Flexibility: Highly flexible. This course is self-paced. You get lifetime access too. It's also only four hours in length.
#3: How to Develop Breakthrough Products and Services
This advanced course for entrepreneurs comes from MIT.

Part of starting a business is understanding how to set yourself and your product apart. In this class, you'll learn how to strive for innovation to do just that.

In this course, you'll explore:

Various idea generation methods
The lead user method
Intellectual property
Crowdsourcing
This class also includes a unit on user innovation communities. These groups of people gather online and offline to share their ideas. By sharing ideas, giving feedback, and getting feedback, the ability of people to innovate is increased.
This is a course that was taught at MIT in 2012. Since the class is long over, there is no instructor support or feedback.

Points: 11
Affordability: Free
Course Rating: None
Learning Level: Advanced
Flexibility: Highly flexible. This is an open, self-paced course. There are many downloadable resources, videos, and lecture notes to help you grasp concepts more quickly.
#2: Design-Led Strategy: Design Thinking for Business Strategy and Entrepreneurship
This is a free course from the University of Sydney and Coursera. The primary focus is on developing tools and techniques for growing a business.

Specifically, you'll learn how to capitalize on innovative ideas. You'll gain skills that help you be more creative. You'll also learn how to help others be more creative too.

Some of the major topics of study in this top online class for entrepreneurs include:

Design-led strategy
Market research
Prototyping
This top class for entrepreneurs is broken into five short modules. Each module requires several hours of work. The entire course can be completed in about 11 hours.

Points: 14
Affordability: Free to enroll. A fee (usually around $50) might be required. Other costs may be involved if you participate in a specialization. Learn more about Coursera pricing. This course is scored as a free course.
Course Rating: 4.6 out of 5 stars (based on 248 ratings)
Learning Level: Intermediate.
Flexibility: Highly flexible. There are course deadlines, but you can adjust them as needed to fit your schedule. All materials are 100% online. The course requires just 11 hours to complete.
#1: Entrepreneurship 1: Developing the Opportunity
This best course for entrepreneurs is from Wharton University of Pennsylvania. This is a mixed-level course from the Wharton School of Business and Coursera. People with no business experience can take the class. By the class's end, you will have solid business skills.

This course examines several common questions for entrepreneurs:

What is entrepreneurship?
Who can be an entrepreneur?
How do you develop a viable business opportunity?
As a student in this class, you'll learn about what it means to be a small business owner. You'll also get to explore how technology and entrepreneurship work hand in hand.

Additionally, this class gives you step-by-step instructions for identifying business opportunities. You'll learn how to assess your skills too. Discover how to come up with a business idea and how to develop a prototype of your idea as well.

Points: 14
Affordability: Free to enroll. A fee (usually around $50) might be required. Other costs may be involved if you participate in a specialization. Learn more about Coursera pricing. This course is scored as a free course.
Course Rating: 4.8 out of 5 stars (based on 2,493 ratings)
Learning Level: Mixed. This course is scored as an intermediate course.
Flexibility: Highly flexible. The class is self-paced. You can set and reset deadlines as needed. It's also relatively short, requiring just four weeks to complete.
Bonus: MasterClass
Sara Blakely Teaches Self-Made Entrepreneurship
Frequently Asked Questions
Why should I become an entrepreneur?

The reason for starting a business is uniquely your own. Perhaps you just need a change of pace. Maybe you got laid off from your previous job. You might find yourself in a dead-end job too.

Having said that, there are some common reasons why people become an entrepreneur:

Flexible hours: Starting your own business means setting your own hours. But don't confuse this with not working very often. Many business owners work long days, including weekends. This is especially true in the early stages of the business opening. Still, at some point, many business owners find that they can be flexible with their hours. This allows them to spend more time with family or pursuing fun activities.

Be your own boss: Some entrepreneurs start their own business so they can be their own boss. There is no one telling you what to do or when. It's just you and your creative spirit. Whether you want creative freedom, your own hours, or simply feel like you know the best way to do things, being your own boss can be very rewarding.

Work from anywhere: Depending on the type of business you start, you might be able to work remotely. Having the ability to work from anywhere in the world is a huge benefit of being an entrepreneur. Just be aware that being a business owner is a lot of work. Even if you can work remotely, will you have any time to enjoy the location you're in? This is an important question that some new business owners fail to consider.

You've got ambition: For a lot of business owners, they got started simply because they had ambitious goals. More traditional jobs might not offer a way to fulfill one's ambitions. But because you can do what you want as an entrepreneur, it's a great option if you have big goals and dreams.

You can't get a job: A fair portion of entrepreneurs got into their business because they couldn't make it elsewhere. Some were fired. Others just didn't have the job experience to advance their career. Still others might have a criminal record that prevents them from finding work. In these and many other cases, becoming an entrepreneur might be the best option for you to make a living.

Whatever the case, you should start a business because you want to start a business. Having ambition is great. Wanting to be your own boss is great too. But without the desire to put in the hard work, it will be hard to make your business a success.
What are some examples of entrepreneurship?
The great thing about becoming an entrepreneur is that the possibilities are virtually endless. Starting a business requires you to have an idea for a product or service. This is where your imagination can run wild.

Not all that long ago, it might've seemed crazy to think that you could order food online and have it delivered to you. But someone thought that would be a good plan, and now services like Grubhub exist.

The same goes for Lyft and Uber. Ten years ago, the notion of "hailing a cab" from your phone and riding in the back of a stranger's car would have seemed crazy. But it's part of life now.

From ideas for restaurants to types of toys to services like civilian flights into space, entrepreneurs have set their sights high for their business ideas. You can do the same.

Consider what needs are currently being unmet. Think about what consumers might want, like, or need in their life that they don't currently have. Then consider what knowledge and skills you have that could lead to the development of a product or service that will meet those needs or wants.

This is a very simple way of looking at entrepreneurship. But, the truth is that it all starts with an idea. The only restriction on you at this point is the bounds of your own imagination!

Is it hard to become an entrepreneur?
There are no education requirements for being an entrepreneur. You don't need any business experience either. Some people consider those facts and think that becoming an entrepreneur must be easy.

In reality, being your own boss can be extremely difficult. You have to come up with a great idea for your business. You have to fund your business somehow, perhaps by convincing other people to invest. You have to have the patience to see your idea through. You must be able to deal with setbacks and overcome obstacles as well.

Additionally, entrepreneurs have to deal well with uncertainty. You should be open to trying new things and taking risks. Perseverance is a prime quality you need to have to be an entrepreneur.

So, having specific personal qualities like patience and perseverance will help make the road to becoming an entrepreneur easier. So will having the right support system.

Being a self-made entrepreneur doesn't just depend on your knowledge and skills. Instead, every business owner that's been successful has a team of people supporting them. If you have a support system like this, becoming an entrepreneur will be an easier task.

Perhaps the hardest part of becoming an entrepreneur is simply getting started. From idea generation to raising capital to organizing your business and making it legal, there are many different hoops to jump through.

But if you're prepared, willing to put in a lot of hard work, and accept help and guidance from others, the path to business ownership will be simpler to navigate.

What do I need to do to become an entrepreneur?
Though the path to becoming an entrepreneur is a little different for everyone, there are certain steps that you will need to take to make your dream a reality.

First, you need an idea for a business. More specifically, you need an idea for a business that is new and different from existing ones. You should also think of business ideas that tap into your passion. If you really love baseball, think of businesses you could start that allow you to draw on your love of the game.

Second, you need to plan your business. This step requires a lot of work. If you don't have any business experience, you'll need to do a lot of research to understand what you need to do to turn your idea into reality. The planning phase involves everything from coming up with a business name and a logo to designing the business website to writing the business plan.

The business plan also needs to take your target audience into account. Your target audience should be broken down by factors like age and gender, income, and other demographic information. Your target audience will determine a lot about your business. This includes everything from the business name to whether you have a physical or an online store.

Third, you need to market your idea. Marketing involves a lot of things. This includes:

Email marketing
Social media marketing
Print marketing
Google ads
Word of mouth marketing
These are just a few examples. Marketing your product or service requires you to have a strategic plan in place that uses these and other marketing tools.

Of course, you have to think about whether you need an education to start your business.

Some people have the business know-how to start a new venture. Others could benefit from taking classes like those listed in our rankings. Yet others will find that the best course of action is to get a business degree.

Just like there are endless possibilities for creating a business, how you go about doing so will vary from one person to the next.

Can I start a business with no experience?
Absolutely! Some of the largest companies in the world were founded by people that had little or no business experience. Additionally, many highly successful entrepreneurs dropped out of school to pursue their dream. So, experience, while it can be helpful, isn't required to find success as an entrepreneur.

The more important question is, how do you start a business with no experience?

One of the best pieces of advice you can get is to turn to others that have already started their own business. Maybe it's a friend. Perhaps it's a relative. It could even be the owner of a business that you like in town. Whatever might be the case, pick their brain about the process they underwent to start their business.

Additionally, it's important to start small. This is a good rule of thumb whether you have experience or not. By starting small, you can test the waters and minimize your monetary output. Then, once you have things dialed in, you can start to expand your business based on the feedback you got from the testing phase.

You can also rely on free assistance to help you get started. Free courses like those listed in our rankings are a great place to start. You can learn all the basics of business from the comfort of your own home. You can also begin to plan your business and think about those important factors that can make or break your business.

These are simple steps you can take to start a business with no experience. The work will be much more detailed, and it will require a huge commitment of time, energy, and money. But in entrepreneurship, anything is possible.

Do I need certification to become an entrepreneur?
No, you don't have to have a certification to become an entrepreneur.

Since entrepreneurs are self-employed, you don't need to have a certificate on your resume to impress potential employers. However, this doesn't mean that having a certification can't be beneficial.

For starters, completing a certificate program allows you to learn vital skills that could help you establish your business more quickly and on more solid footing. Certificate programs like the one in our rankings from Temple University cover everything from basic entrepreneurship skills to making a business plan to marketing your business. Having some education in these areas can be extremely helpful.

Secondly, some investors might want to see that you have the necessary experience to handle their investment well. Having a certification could be a means of demonstrating your willingness to learn and grow for the benefit of the company.

What jobs can I get with an entrepreneur degree?
Having a degree in entrepreneurship could be helpful for you in creating your own business. But that's not the only type of job you can get with this type of degree. Below are some common jobs you might also consider.

Job coach: Using what you know about business and entrepreneurship, you can help others realize their dreams of being self-employed. Job coaches come in all manners and types, so you might work with older adults, workers that have been laid off, people that have been released from prison, or a combination thereof.

Teacher: Take what you know about building businesses and pass that knowledge onto the next generation of entrepreneurs. Teachers with entrepreneurial experience are needed at all levels, from secondary school through graduate school.

Sales: Being an effective salesperson takes skill, experience, and education. Using what you learn in an entrepreneurship degree program could help you start a successful career in sales.

Recruiter: Companies are always on the lookout for new talent. Recruiters can use their degree in entrepreneurship to find that talent. Most entrepreneurship degrees have coursework in things like management, leadership, and finance. As a recruiter, you might look for employees that have potential in those areas.

Business management: With a degree in entrepreneurship, you could find work as a manager in a company. In particular, large companies often like to have mid-level managers that have entrepreneurship experience. This is because entrepreneurial knowledge helps turn new ideas into reality. Mid-level management is often tasked with doing so.
Business consultation: Your business idea might be to use your knowledge to help others. This is what a business consultant does. Consultants identify problems with a business and implement solutions to fix them. With an education in entrepreneurship, consultancy is an obvious career choice.
OCR Staff
April 2020
More Rankings of Interest: