How do you know you're getting the training you need? Who can provide courses and training sessions? Though the internet can feel overwhelming, professionalism has developed along with the growth of available training courses. Nowhere has the professionalism increased more than in online education. University-based MOOCs have been around forever, but now as many people study online as off. The online course providers mainly have to mirror the quality of the better in-person class experience. Best practices include a strong online interactive segment, well-produced lecture (typically video), and clear, well-organized methods for taking classes.
It may depend on what you can afford. It may not. Several among the following options are free or nearly free. If you are willing to invest money as well as time, the following resources have had that time to develop their curation methods while also keeping up-to-date in technological savvy as well as educational technique.
Of course, the names below can be confusing, so the proper links to the correct resources are provided, along with succinct descriptions of pricing and relative depth among the thoughtful sites. These range from relatively simple, step-by-step coding to STEAM-based college-level offerings. This list is scored thusly: number of offerings; online learning best practices; mentoring availability; supplemental learning materials; group work; student design projects; capstone projects. Bonuses have been measured and added to program scores due to the value inherent in offering free materials and making their websites easy to navigate.
Number of offerings: (50%) MOOCs, recorded lectures, etc.
Online Learning Best Practices: (50%)
Availability of mentoring in some form (8.3%)
Forum community activity(8.3%)
Use of additional learning materials to accompany lectures (8.3%)
Group work (8.3%)
Student designed projects (8.3%)
Capstone project (8.3%)
Additional 5 bonus points:
1) At least SOME free content
2)Easily maneuverable website
Disclaimer: Some courses may include an affiliate link. Courses were chosen first based on the methodology with affiliate links only added after the ranking was complete.
#1 – Coursera
Website


Co-founded in 2012 by Andrew Ng and Daphne Koller, this leader in the online education field offers degrees and certificates from top institutions of higher learning around the world as well as one-off courses for those who wish to brush up or expand knowledge in a single area. Covering most of the fields that a major university would, this site has a breadth of topics that sets it apart, from language learning to data science and back again to philosophy and public health, as well as the standard offerings of computer science and information technology.
#2 – Khan Academy
Website


Khan Academy is a 501 (c) (3) organization that offers free educational materials over the web at a variety of levels. They are the official practicing website of both the SAT and the AP Subject tests. The site also offers other test prep services for free. They use a combination of educational videos via YouTube and progress tracking via the website. They also partner with organizations like Pixar and the Museum of Modern Art to deliver subject-specific branded education.
#3 – General Assembly
Website


Dash by General Assembly is the site's free offering that teaches HTML5, CSS3, and JavaScript and can be completed through a web browser. Tuition for their online, 13-week, software engineering immersive remote runs at $14,950 with discounts available. What sets them apart in this area is the offering of an income-share agreement where the students pay back the tuition in monthly installments after they land a job. Other programs by General Assembly include data analysis, user experience design, and digital marketing. Prices for these programs run about $950 per 15 hour course.
#4 – LinkedIn Learning
Website


Owned by Microsoft and originally starting life as Lynda.com, this website draws you in with an offer of a free month's introduction. After the first month, the pricing structure is $29.99 monthly or $24.99 per month if you pay for a year's subscription. The main draw to LinkedIn Learning is that employers can see all the coursework you have completed on your CV or resume at LinkedIn. The site is very well reviewed and offers course choices personalized for you that can be directly applied to your LinkedIn profile. Try Linkedin Learning for free. 
#5- Udacity
Website


A MOOC provider that has been moving away from college credit and in to offering technology "nanodegrees" that can lead to entry-level tech positions for working adults, Udacity breaks down into five schools: data science; artificial intelligence; programming; autonomous systems; and cloud computing. The flagship course offered is the Computer Science Master's available from Georgia Tech for under $7,000. The robotics software nanodegree program, for example, is $399 a month or $1436 for four months. Udacity maintains that a nanodegree could be finished in one month with proper application and study. Pricing varies from degree to degree.
#6 – Codecademy
Website


Codecademy's paid access offers users the chance to take quizzes, build a project-based portfolio, and customize their learning path, starting at $39.99 per month, and decreasing from there with longer-term subscriptions. Free access to the site will still garner you courses in computer science, information technology, web design, and the business components driving those fields. The site teaches a variety of programming languages: C++; Ruby; Bash/Shell; SQL; Java; JavaScript; and HTML and CSS.
#7 – Kadenze
Website


Kadenze purports to bring you the best of STEAM education from the nature of code to the mixing of watercolors. Free membership to the site allows one to enroll in courses, participate in the forums, and build a portfolio of relevant work. Paid memberships start at $20 a month (after a free 7-day trial), and allow for a certificate of accomplishment upon completion, feedback from instructors, peer collaboration, and the possibility of college credit for coursework. Kandenze's art offerings set it apart from other more technology-focused sites.
#8 – Springboard (tie)
Website


The difference between Springboard and other education-offering websites is their job guarantee. You take one of their six-month boot camps, and if you can't find a job, they will refund your tuition. Some of the boot camps they offer include data science, business analytics, user experience, and front-end development. The site also offers a series of free courses, like machine learning in python, search engine optimization, and foundations of blockchain. Tuition for Springboard's non-free courses starts at $7,500 for up-front payment and goes up with the use of various installment tuition plans.
#8 – Educator (tie)
Website


Focusing on science, math, and computer programming, the site curates what they deem the best among lectures in areas from microbiology to AP calculus. The educators featured in the site have carefully chosen samples, including detailed class outlines and the necessary activities to give a proper representation of each course. These class elements demonstrate the theory of the courses selected to create a visual balance as well as a valuable live comment section. The content is fairly extensive. Getting unlimited access to every course and its personalized support will cost $20 per month for the yearly subscription.
#10 – Future Learn (tie)
Website


FutureLearn is the UK's contribution to the field of online education websites. This website offers an unlimited pass to their short online courses for a yearly fee of $269. This level of participation does not include courses that lead to a degree. The majority of courses on FutureLearn can be joined for free, but certificates of completion run about $59. Short online courses run 2-3 weeks, with about a 3-hour, weekly time commitment. After a splashy, more elite opening earlier this decade, the site has gained greater range in its university providers and specialist organizations.
#10 – Memrise (tie)
Website


Memrise is about half provider content and half user content. The provider content is mainly language tutorials and, by all reviews, top notch. The user-generated content varies widely in focus and quality. The site offers twenty-one languages to pursue, which dwarfs Duolingo's offerings. Among them are Mongolian, Slovenian, Icelandic, Turkish, and Dutch, in addition to standard offerings like Portuguese (Portugal and Brazil), Spanish (Spain and Mexico), and Chinese (simplified). Memrise can be used for free, but membership costs $9 a month or $59 per year.
#10 – Open education by Blackboard (tie)
Website


Open Education by Blackboard is a great way to sample your target program's coursework before you take the plunge and enroll. All their courses are free, and some offer certification. With classes from more than 100 partner institutions, this site has classes from three weeks to thirty weeks in duration, with new start dates constantly available. Each course entry gives you an estimate of how much work per week the class will take and a rundown of what credit taking this course may make you eligible for (CEU, certificate, etc).
#13 – Open HPI (tie)
Website


Germany's Hasso Plattner Institute uses free MOOCs to reach students in areas like web technologies, Linux for everyone, and internet security for beginners. Courses are offered in German and English, and–upon completion with a score of better than 50% on exams and homework–students are eligible for a certificate that will connect to their LinkedIn profile. Course components include discussion board participation, peer assessments, and a graded final exam that counts for 50% of the course score. The site offers classes in seven-week, four-week, and two-week lengths.
#13 – treehouse (tie)
Website


Treehouse promises unceasing devotion in helping graduates of their courses find jobs they love. The site offers more than 300 courses and a Techdegree™ program that can be achieved in 3-5 months depending on your focus. For $25 per month, students can gain job-applicable skills at the self-guided rate, and for $199 a month (the Techdegree™ rate) the site really opens up its full potential, offering the chance to build a portfolio, with faculty office hours weekly and support in real time.
#15 – freeCodeCamp
Website


Broken into "Waypoints," "Bonfires," "Ziplines," and "Basejumps," this site's marriage to camp jargon is secure. The site offers over 1300 hours of coding education in areas like CSS3, JavaScript, and Sass. Used by students in more than 160 countries, the program encourages students who have completed the curriculum to use their newfound skills to assist nonprofit organizations as a final project, through the "Open Source for Good" campaign. The site has recently started offering more original material and relying less on links to other similar sites.
#16 – Kelbyone (tie)
Website


Kelbyone's main focus is photography, but they also branch out into various Adobe programs as they relate to photography and design, so if your field touches on these programs, it might be worth a look for you. Membership starts at free, with access to ten or so courses and the Photoshop User and Lightroom Magazine. Plus membership for $9.99 a month or $96 yearly gets you 300-plus courses and fresh content monthly. Pro membership is the final level and includes all of the more than 700 courses and new content on a weekly basis as well as other perks.
#16 – Skillshare (tie)
Website


Divided into four areas–creative, business, technology, and lifestyle–Skillshare promises to teach students to learn by doing. The site offers thousands of free classes, and sixteen thousand+ more to customers willing to pay the $15 monthly subscription fee. None of the courses on this site are accredited to count as college credit hours, which largely accounts for the low price point. Free members are allowed to join in the Groups feature, but paying members are allowed to post and interact on the forums.
#16 – edX (tie)
Website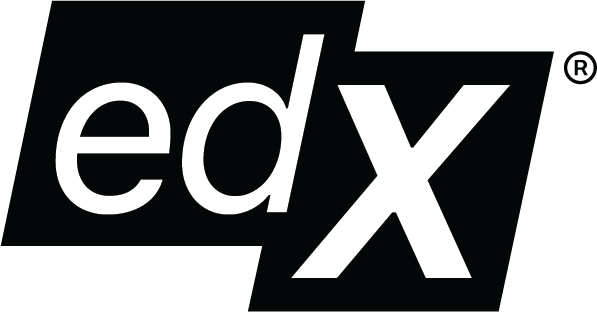 MIT and Harvard collaborated to create EdX, a website where they offer some of their courses and courses from many other schools and corporations, some free of charge. All participants in the classes agree to abide by the Academic Honor Code of those two schools. As is standard, the coursework is free in many cases, but there is often a nominal charge for a document attesting to the student's completion of the coursework. Topics covered by EdX include foreign language, data analysis, computer science, and the humanities.
#19 – Plural Sight
Website


Offering a free ten-day trial, PluralSight starts at $35 a month or $299 annually which will get you access to the majority of their features like the course library, offline video, discussion groups, and app access. For $449 a year, they offer a premium plan which additionally offers all of that and certification practice exams. The site specializes in numerous technology areas: software development; IT ops; data professional; information and cyber security; business professional; architecture and construction; and manufacturing and design.
#20 – ITProTV
Website


The highly rated ITPro.tv hires "edutainers" to convey the information to students. The free level of access to the site affords entree to 65+ hours of training videos and the daily live stream. Paid access is either $28.50 per month for standard access to the more than 4,000 hours of training or $42 per month which adds on practice test access and the services of learning coaches. The website allows you to train by programming language, desired certification, or desired job title.
#21 – Learnable
Website


This Australian-based iOS and Android app features a built-in meditation mini app for taking breaks from learning about coding. Meant to be used on mobile devices, the app is free to try and $2.99 a month for full access, $6.99 per year, or $12.99 to unlock everything forever. It focuses mainly on web design but is constantly expanding their coursework. The platform structure is somewhat gamified with badges to earn for leveling up. Most importantly, the material content is fairly thorough in its choice of courses in C++ to Java.
#22 – DataCamp
Website


DataCamp allows free access to all 265 first chapters of their courses on data science and data analysis. Access to all course materials comes in at $25 per month for a yearly subscription and $29 per month, on a monthly basis. The site offers these seven career tracks: R programmer; data scientist with R; data analyst with R; Python programmer; data scientist with Python; data analyst with Python; and quantitative analyst with R. In addition, the courses on offer combine real-world data sets with theory to encompass the entire data science experience.
#23 – P2PU (tie)
Website


The Peer 2 Peer University touts itself as an "open education project" featuring non-traditional structures and organizational principles that emphasize constantly improving student feedback. The grassroots feel of the site seems a contradiction against the life of the solo autodidact and makes online learning seem less lonely. Open education also means that there's effort and support on every level while also costing exactly nothing to use. The site touts its over 600 learning circles and over 400 courses conducted in more than 150 participating cities.
#23 – Bloc (tie)
Website


Bloc offers two tracks: designer ($8,500 for the entire course); and web developer ($7,500 for the entire course). Students are afforded access to the whole course on day one, allowing them to move through the program at their own speed. One thing setting this site apart is their three scholarship programs. They offer a veterans' scholarship of $500 for qualified individuals and have two programs to help promote diversity in the tech world. The website proffers the concept of "360 support" to give students guidance, structure, and accountability.
#23 – Alison (tie)
Website


With 11 million registered users, Alison.com is an award-winning option in the field of online education. Subject wise, they cover a lot of ground from nine foreign languages, basic science, and yoga to finance, software engineering, and training for skilled trades such as plumbing and electrical work. Alison.com's particular niche is that they do not charge for this training. They make their money through click-through advertising and the selling of certificates to graduates from courses.
#26 – Code Avenger
Website


Based in New Zealand, with the accents to match, the site offers free courses, including JavaScript and HTML, that emphasize interactivity that gets immediate student performance feedback. The style of the site is kid-friendly, as indicated by the title. However, the materials are adaptable to college or non-traditional students that may appreciate the brief 40-lessons sequence for JavaScript, for instance. Code Avengers also notes its value for computer science teachers in high school.
#27 – Iversity
Website


Iversity is the sole MOOC provider to offer European Credit Transfer and Accumulation System (ECTS) access. This standardizes the credits across national borders and also establishes a grading scale for students in the EU. Based in Berlin, the company offers courses in English, German, and other languages. Enrollment to the courses is free; the only fees are encountered when certificates are purchased. The site uses MOOCs, PRO courses, bundles of related courses, and something called Espresso, which is like a tiny course on a highly specialized subject.
#28 – CBT nuggets
Website

With a subscription fee of $59 per month for a team of one, CBT nuggets offers courses in the following fields: networking; systems; programming; cloud and DevOps; workforce; and project management. CBT nuggets got their start selling access to their courses as an eBay store and have since branched into a company that caters to the working IT professional in a team format. A discounted monthly subscription fee is available with an annual membership purchase.
#29 – TED-ed (tie)
Website


Primarily, TED is known for its talks, which have been freely distributed since 2007. TED-ed, an outgrowth amid the developing self-edification content offered freely, further curates the content to feature thousands of brief videos for their educational value. The graphics and design quality are high-end and clearly explain concepts from cell anatomy to understanding what it means to be "Kafkaesque," for example. Developed for both teachers and students, TED-ed also encourages users to submit their own questions and "lessons" around individual or related videos. This keeps the material from aging too quickly while also making videos constantly available.
#29 – 360 training (tie)
Website


With each course priced individually, the main distinction borne by 360training is the breadth of trade-related courses they have on offer. They offer career prep in the areas of environmental health and safety, food and beverage services, insurance, real estate, and HR, as well as several others. Courses start at $89 and go up from there. 360training does offer a single free course in ID verification for servers. The class, ID Checkpoint, advises you on the most common fake ID "tells."
#31 – Creativelive
Website


CreativeLive subscribes to the "freemium" fee model. All live courses are available for free, and also available for purchase to watch at another time. The Creator Pass gives you monthly access to the entire site for $39 or annual access for $299. This includes more than 1500 courses in the following areas: photo & video; money & life; art & design; craft & maker; and music & audio. Live classes run 24 hours a day, seven days a week. Classes may also be purchased individually starting at around $20 and up from there.
#32 – Class Central
Website


Employing the now-ubiquitous search engine at the top, Class Central also clearly organizes all of its MOOC offerings into departmental categories refined for efficient browsing among aggregated courses, from Ivy-level universities as well as other well-designed courses from a number of schools such as the California Institute of Arts, the University of Rochester, and even international universities. Beneath these categorized sections, the site displays the highest-rated among the courses. Personalization comes with the free sign-up, which provides reminders and course suggestions. For those with an interest in the development and future of MOOCs, the site provides a series of MOOC Reports with thoughtful analyses.
#33 – VisionLearning (tie)
Website

VisionLearning literally rewrote the book on teaching science. The book is called The Process of Science by site founder Anthony Carpi and his fellow science professor, Anne Egger. The book is a result of the research and results gleaned from the free website. VisionLearning covers these eight areas of science: biology; chemistry; earth science; general science; inside science, where you learn about the history and current practice of science; math in science; physics; and the process of science.
#33 – Simplilearn (tie)
Website


Popular courses on Simplilearn include project management, cloud computing, quality management, and cybersecurity. The site started as a blog in 2009 offering advice to those pursuing project management master's degrees and today offers certifications for public and private sector jobs as well as running the online degree platforms for such institutions as Duke University and the University of Georgia. The three-course Project Management PMP+ certification bundle can be yours for just $1399. There is a 7-day free trial available with some limitations on access.
#35 – DreamBox (tie)
Website


Even more user-oriented than the other sites in this list, DreamBox Learning offers particularly adaptive learning, adjusting settings and calibrating difficulty every step of the way. Not all kids will be thrilled to study math, obviously, so they have worked hard on the development of less threatening, well-gamified activities. Ideally, students will benefit from not just pointing and clicking, they say, but showing work and demonstrably understanding deeper mathematical concepts. Pricing is fairly simple: $20 per student per year; or $7000 per year for schools (unlimited number of students).
#35 – Lessonpaths (tie)
Website


A platform for online learning, Lessonpaths has been in constant development as information has grown both more widely available and utterly overwhelming. The site has a memorably quirky approach to teacher lessons, maintaining what it calls "playlists" of these lessons. From curated "shelves," students can choose among dozens of educational collections such as "Library" and "NIHF-STEM Blended Learning." The latter, for instance, lists 33 "tools," such as "Quizlet" and "StudyRoom" that support students in an open yet reasonably organized manner. Some tools, such as "Google Docs," are part of several plans.
#37 – Udemy
Website


Udemy is kind of a Fiverr of MOOCs, if that makes sense. They allow content creators to, well, create content, market it, and profit from student tuition charges. None of their courses are credentialed to count as college credit. They are geared toward the working adult, and they encourage corporate trainers to use their site to create courses for their organizations. The site has a wide array of content on technology, business, and other things from sewing to ketosis.
#38 – Code
Website


Almost a billion people have participated in code.org's Hour of Code, a program designed for those without the time to commit to a full computer science course. Algorithms, Minecraft, and simple encryption are all topics covered by this aspect of the website. Code.org also offers computer science related educational programming for primary and secondary students. There is also a space to explore further computer science offerings at the college and professional level. Code.org lists increasing diversity in the technology industry as their primary goal.
#39 – Academic earth
Website


AcademicEarth is another aggregator of others' educational opportunities. Focused on 8 fields, the site shows off class options in the fields of art and design, business, engineering, humanities, medicine and healthcare, science and math, social science, and test preparation. In addition to the links to online courses, the site is a wealth of information on degrees that can be had online, the work entailed in achieving them, and the career prospects for graduates of these programs.
#40 – tutsplus
Website


For $16.50 per month, you get access to the tutsplus website's cadre of how-to videos and (naturally) tutorials in the fields of design and illustration, coding, web design, photo and video, business, music and audio, 3D and motion graphics, game development, and computer skills, AND you get unlimited downloads of the digital assets available at Envato elements, including fonts, graphics, royalty-free photos, WordPress elements, and audio files.The site allows free access to a very limited portion of their material, mainly course introductions and many of their how-to pages.
#41 – Chess Academy (tie)
Website


Chess has always attracted the autodidact, but learning alone does not always yield results. Chess Academy, run by Chess.com, has put together a number of video-based lessons which they have complemented with tactics-related exercises. The visuals are simple and clear and will not tax any older personal computers. All exercises and video-based tips are free online. You can see your chess instructors, the ones who design the lessons, on the same page as the lesson. The sample on the site features a 7-time National Chess Champion.
#41 – Open culture (tie)
Website


OpenCulture is more of a clearinghouse for information than a course provider on their own, but their info is so good, they merit their own entry on this list. Where the site really shines is in secondary resources for language learners. The site showcases free movies, audiobooks, eBooks, and basic (and free) courses in a staggering breadth of languages. Other features of the site include a collection of 200 free textbooks, a constantly updated list of free MOOCs offered by universities around the globe, and a daily blog entry on an item in the news of cultural significance. That alone is worth the price of admission, which, as I have mentioned, is free.
#41 – GCFLearning (tie)
Website


Hey, honestly, if your boss came in right now and said, multiply these fractions or you are fired, could you do it? This website is a handy resource for things like fractions and order of operations and also has helpful tips for Word and Excel. It covers the basics but covers them well. This is not a bleeding-edge site to give you next-level credentials, but the next time a nine-year-old needs help with their homework, who's going to get a gold star for parenting?
#41 – StraighterLine (tie)
Website


Members of StraighterLine can purchase access to college level courses for credit for as little as $59 per class. Membership is unlocked with a $99 monthly fee. With proper application, a single class could be completed in a single month, but if you didn't understand that life happens unexpectedly, you wouldn't be looking for college credit online. StraighterLine is part of a network of 133 schools where their credit is accepted seamlessly. Bellevue University, Western Governors University, and the University of Phoenix are all in that network.
#41 – Hubspot Academy (tie)
Website


Hubspot Academy was established to teach sales and marketing professionals how best to utilize their proprietary software, but the site's vision has expanded to include training in those fields as well as social media, writing, and website design. The website is free to use for registered individuals and offers certification courses, short courses, and single lessons. The online classes at Hubspot Academy range in length from just a few minutes to 4-6 hours from start to finish.
#46 – Tynker
Website


The site features child-oriented coding via familiar games like MineCraft and familiar products like Barbie. Some have noted that Tynker's recent improvements have made the gaming and learning blend seamlessly, especially with its use of visual blocks balanced on one side with more text-based instruction on the opposite side. Also mentioned elsewhere is the fact that Tynker is its own closed system, which has its benefits, but will require learners to adapt to new systems. Large portions of the platform are free, but in-app purchases may come up.
#47 – Itunes U (tie)
Website


The upside of iTunesU is that it is likely software you already use regularly, and if not, it is easily obtainable. All coursework is free and offered by accredited institutions of higher learning. Which brings us to the downside of iTunesU: there is no chance of college credit for your coursework and no collaborative component to help you connect with other learners. The site is probably best used as a corollary to other websites, providing useful background and big-picture knowledge, while you would take dedicated courses for credit on another site.
#47 – Brainbench (tie)
Website


Brainbench operates as an online testing facility for companies and individuals. They offer a number of tests for free with registration and maintain a database of scores and candidates that is searched by employers. They also offer a number of paid tests at $49.95 per test, or unlimited access at $99 per three months or $199 per year. Brainbench also offers "Complete Job Role Certifications" for $499. Some of those job roles include .NET programmer, IT manager, systems architect, and UNIX systems administrator.
#49 – BitDegree
Website


Rated high for the ease of use, but dinged for their quality of support, BitDegree offers a wide range of single classes on very diverse topics. There is free content and paid courses start at $9.99 and go up from there, with no monthly subscription fee. Some popular course topics include the following: iOS 12 and Swift 4 Crash Course; Mastering the Security of the Internet of Things; Angular 4: From Theory to Practice; and Starting With Blockchain Technology for Developers.
#50 – Knowing Neurons
Website


Billed as a "creative neuroscience education website by young neurologists," Knowing Neurons has garnered praise (and awards) for their top-shelf content and their over-the-top excellent infographics. While not an online course provider, per se, this site is the go-to resource for any and all neurology questions you may have, from "Does free will exist?" and "Can neuron transplantation stop brain aging?" to regular features like Bite Size Science and Neuro Primer.
By OCR Staff
August 2019
Disclaimer: Some courses may include an affiliate link. Courses were chosen first based on the methodology with affiliate links only added after the ranking was complete.
Related: