For today's busy degree-seekers, going back to school- and going to the head of the class- is as simple as going online.
The last few years have been exciting in online education. We've witnessed the rise of the MOOC and instructional content marketing. For most fields, chances are that if there is a traditional classroom program on a subject, that there is also an online platform that can aid you in obtaining the knowledge and skills you seek. This applies to both individuals and organizations as innovative online platforms make quality education more and more scalable. Unlike traditional educational contexts in which instructors have a monopoly on information, online platforms enable large levels of collaboration, flexibility, and access to information that was previously undreamt of. But this doesn't mean you can't get a raw deal on an online class. There's quite a range of what passes as an online course provider. From programs of study that provide online mentors working through projects and career goals with you, to transcripts of recorded lectures and homework assignments.
For this reason, Online Course Report has surveyed over 350 online course providers to seek out the extent to which they provide for the best online instructional strategies, as well as the extent of their offerings. Our ranking Methodology is as follows:
Number of offerings: (50%)whether they be video tutorials, recorded lectures, or immersive online learning environments.
Online Learning Best Practices: (50%)

Availability of mentoring for at least some program types (8.3%)
An active forum community (8.3%)
The use of supplementary learning materials with lectures (8.3%)
Small group work (8.3%)
Student Projects (8.3%)
Multi-course learning pathways (8.3%)
1. O'Reilly Media
O'Reilly Media have long been known as one of the highest quality publishers of books, e-books, and video courses on IT and Programming topics. Their site functions as a marketplace for high quality courses from over 20 of the largest technology publishers, and they offer a number of their own courses which include one-on-one mentoring and certification in a number of technical topics. If you're looking for reference or self instruction, over 8000 tech books and training videos from top publishers are also available on the site. O'Reilly also host face-to-face technology conferences around the world on a regular basis. Plus, their branding features an awesome array of quirky animals.
2. Channel 9, MSDN
Channel 9, MSDN offers over 19,000 modular video courses, tutorials, and pieces of instructional content, ranging from bite-sized food for thought to 30+ part series. Windows, Windows Phone, and Azure content feature most heavily on the software and programming learning platform. All content is free and downloadable, the site also hosts an active community of learners and instructors in their forums. Channel 9, MSDN ranks in the top two course providers in our rankings due to the insane amount of high quality instruction on their site, and three of six of the educational best practices accounted for. If you're a developer, use Microsoft Software, are into IT or want to be, check out their homepage or their busy forums.
3. Big Think TV
Big Think TV offers over 10,000 educational modules, complete with videos, articles, playlists, and resident experts on a wide variety of topics. Their offerings are centered around professional and personal management and inspiration in the fields of arts & entertainment, business, health, personal growth, politics, science, society & culture, and technology, and are more about changing the way you think about the world than particular practical skills. Big Think also hosts active forums powered by Disqus. If you're interested in thought provoking content and life hacks, check out their homepage here.
Pluralsight offers over 1400 in-depth online courses on IT, design, and programming topics all of which are available on a subscription basis. They have a ton of learning paths, and a well documented ecosystem of course creators, in which top instructor's content is easily identifiable. A number of courses are geared directly towards leading industry certifications such as Cisco, Citrix, CompTIA, CWNP, Microsoft and VMWare. All courses come with downloadable course components, assessments, and a forum through which you may discuss courses issues publicly. If you're looking for in-depth IT, design, and programming courses at an affordable rate, check out Pluralsight here.
5. Learnquest
Learnquest offers over 1400 IT and Business training courses in instructor-led or self-paced delivery methods. For teams, they also offer customizable learning experiences, hosted virtual labs (so you don't have to set up learning environments on a large number of computers), and in-house training. If you think you or your team might be interested in a course (or an entire learning path) in anything from .Net, to big data, to project management, check out their site here for a regularly updated roster of upcoming live courses.




6. Skillshare
Skillshare offers over 1000 courses in a wide variety of subject areas, including design, entrepreneurialism and even culinary topics. Most courses are very hands on and project based, and in each course portal there are forums in which the (oftentimes) thousands of course students can collaboratively learn. Learning pathways as well as detailed review metrics showing the percentage of former students that would recommend the course aid in discerning courses that might be a good fit. While only some courses are free, subscription fees are relatively low, at $10 a month and less. Check out their current offerings here.
7. The American Management Association
The American Management Association offers over 1400 courses and webinars, all of which may be taken in a self-paced individual format, or in a live training session that utilizes small group projects, instructor feedback, and so on. Upcoming webcasts (free), and webinars (paid) are a cost-effective way to get up-to-date management skills from some of the world's leading management experts. Seminars, books, podcasts, and white papers are also available on a wide array of subjects. Check out their impressive lineup of online educational content here.

Udemy has over 22,000 courses on topics both skill-based and simply of user interest, making it the most comprehensive of the course providers we surveyed. Even with the large number of courses, quality control for the provider is high due to the platforms popularity and it's not hard to find a number of in-depth reviews on most courses. Once you've purchased a course, you may download its contents to any device and have lifetime access. Once you're done with a course, you'll automatically receive a certificate of completion. There are also a number of courses centered around preparing students for official tests and industry certification standards. Over 5 million students are currently enrolled in Udemy courses, learning everything from database design to photography. There is also a Udemy for business platform, which enables custom online learning paths and portals for your team. If you want to check out one of the largest selections of quality courses online, check out Udemy's main page here.
9. CreativeLive
CreativeLive offers over 700 recorded and live classes with industry leaders in creative fields: photo & video, art & design, music & audio, crafts, and money & life. A calendar of upcoming live classes is available on their site, in which you can interact with industry and creative leaders and your classmates to shape the class. Larger events such as Photoshop Week 2015 feature full-day instruction on topics led by large panels of speakers. Community events such as profiles of successful students, and weekly sharing and discussion of student projects are another unique offering of CreativeLive.
10. Digital Tutors

Digital Tutors– recently acquired by Pluralsight (above)–offer more than 1900 tutorials on creative and production software for 3D, game design, CAD, animation, and CG. Courses are neatly organized according to difficulty level and design program involved, and most include supplementary files. Pathways also allow users to proceed according to a particular skillset or technique they want to acquire (for example, render, scripting, or 2D animation). Courses are subscription based, and access to Pluralsight may be obtained simultaneously through their current subscription plans. Check out their offerings here.
11. FilmMaker IQ (tie)
Filmmaker IQ offers over 7000 courses on the history and culture of filmmaking, as well as covering filmmaking techniques. The platform was created by a number of filmmakers who–predictably–like to tell stories, leading to a number of fascinating courses for and by those who love film. The forums at FilmMaker IQ are one of the more active community experiences out of the platforms surveyed, and function as sounding board for creative ideas as well as space for sharing advice on techniques. Courses are currently free and may be viewed here.
11.Skillfeed (tie)
Skillfeed offers over 6400 online courses, totalling over 70,000 video tutorials largely centered around design, web development, and creative software. There are is a nice range of commitment levels at which one can benefit from Skillfeed, with courses ranging from small bite-sized tutorials that answer specific questions, to comprehensive courses taking several hours. Skillfeed is a good choice for non-English speaking learners as well, with course offerings in French, German, Spanish, Portuguese, and Chinese. Skillfeed is subscription based and affordable, at $19 a month. Check out their course offerings here.
13.InformIT
InformIT offers over 5000 courses in wide-ranging topics including IT, business, programming and security. The platform also offers a large number of tech and business related books, e-books, practice tests, and video. Courses vary widely in price and scope, ranging from less than $5 "tips and tricks" for software and platforms, to $100+ video courses and assignments. For larger courses, individual segments are purchasable for lower prices as well. Most courses are project based and come with supplementary materials. Check out InformIT's offerings here.
14. Lynda.com
Lynda.com offers over 3300 video courses in design, development, business, photography, education, and sounds production. Courses are labeled by skill level and range from quick introductions to topics or tips for using programs to courses of several hours (broken into many bite sized videos). Most courses are project based, and training can be personalized for business, academic, and government needs. Check out all they have to offer here.




15. Packt Publishing
Packt Publishing is a leading IT, design, and programming publisher who currently offer over 2700 books, e-books, and video courses. All products come with detailed supplementary code and information and are also assigned an educational content "type" (beginner's guide, essentials, cookbook, blueprints, mastery). This let's users purchase whole collections that step students through to mastery and eventually become reference guides. Course takers may also subscribe to the entire "library" and receive unlimited access to both video and book-based programs. Check out Packt Publishing's offerings here.
16. eLearn UK (tie)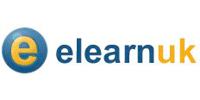 eLearn UK offers over 620 courses covering a comprehensive array of subjects, from British A-Level courses, to IT, to women's health and beauty. eLearn UK offers accredited courses with no time limit and costs similar to many non-university online course providers. Students receive mentors, are in contact with professors, and may participate in the student forum for each of their classes. An eLearn UK library provides additional supplementary course material. Check out eLearn UK's offerings here.
16. MIT OpenCourseWare (tie)
MIT OpenCourseWare is one of the most innovative online course providers we surveyed, and works around the idea that MIT would publish as many of their course materials online as possible. Today there are over 2150 courses that have been visited by some 125 million students. Though some classes are little more than a syllabus and some readings, others include lecture videos, recordings, readings, projects, and readings, all for free. Check out what's probably the largest collection of STEM and graduate level classes anywhere online here.
18. Peachpit
Peachpit Publishing makes tech, design, and creativity books, e-books, and video courses. Currently their library is composed of over 2000 instructional titles, as well as complementary blog posts, articles, podcasts, and downloadable supplementary data for courses. Most training material is project based and includes assessments. To view Peachpit publishing's course offerings check them out here.
19. Webucator
Webucator offers IT, software, design, and business training through three delivery methods: live online classes, onsite, and as self-paced programs. They currently offer over 740 courses, with instructors available for both their live online classes as well as their self-paced options. Large number of reviews, as well as the ability to try out a course for free–seeing if it's the right fit for you–help to ensure quality student/course combinations. Check out their course offerings here.
20. [Removed by editor]
21. Mac Pro Video (tie)
Mac Pro Video offers over 780 video courses and over 37,000 tutorials on a variety of Mac-centered topics, ranging from programming to design to video and sound production. Active forums engage Mac users, particularly those looking to trade knowledge about audio editing which holds over 5,000 threads. Plans are available on a personal basis, or for educational entities, corporations, or non-profits. All courses and course materials may be downloaded for HD replay even away from the internet, they're also optimized for viewing on a variety of devices. Check out Mac Pro Video's course here.
21.ALISON (tie)
ALISON supports over 4 million online learners through over 500 online certification programs with courses from over 72 publishers. Courses have no time limit, and at the end certified assessments are offered for certification, something that few providers support for all of their offerings. Allison has a forum space for learners, and offers supplementary material with courses. Recommended skill levels required for courses, as well as a large number of reviews from previous students help to aid in the choosing of courses. Check out ALISON's course offerings here.
23.Grovo
 Grovo's 60-second microlearning videos cover a comprehensive array of subjects for the modern employee, from onboarding to professional development.  Paired with quick assessments to increase retention, Grovo's more than 4,500 videos are a more efficient and effective way to train the 21st century workforce.  Videos are arranged according to levels and placed in larger series that center around mastery of design tasks and software. A personal trainer will help you set mastery goals, and reporting tools will let you know your digital strengths and weaknesses. Check out all of their bite-sized offerings here.
24. Poynter's News University
Poynter's News University offers over 600 journalism and media-centered courses, largely in webinar format. If you want to join an upcoming webinar you can participate in live educational setting, asking questions and driving the course to meet your own particular needs. Webinars are then recorded for replay and provided with supplementary learning materials. In addition, there are also masterclasses, certificate programs, and self-directed classes. Poynter's News Academy are important to journalism, and help to progress the field of journalist education through their certification standards, digital course packs, and syllabi exchange programs. Check out their course offerings here.




25. Training Center (tie)
Training Center offers over 1000 courses for company, individual, or certification training in programming, design, and software. Access to the entire collection is available for as little as $30 a month for self-directed courses and certification exams, with tailored in-person or corporate services costing more. Courses range from complete beginner to expert difficulty. For company training, tracking of student progress and engagement reports are provided. Check out training center's offerings here.
25. Universal Class (tie)
Universal Class offers over 500 self-paced and instructor -upported classes on topics ranging from entrepreneurship, to cooking, to pet and animal care. Most courses are either centered around teaching practical skills or topics that might be of general interest. Courses may be purchased one at a time, or as part of an unlimited subscription. Check out course offerings here.
27. VTC
Virtual Training Center offers over 1,000 courses in subjects ranging from CAD, to design, to programming, to project management. Masterclasses are also available with leading industry experts working through projects with students. Courses may be purchased for as low as $30, or as part of the VTC Online University program offerings. Certifications are available for a number of courses, as well as courses thta prepare you for external certification tests. Check out their offerings here.
28. EdX (tie)
EdX offers over 400 online courses from many of the top universities in the world, including Harvard, MIT, UC Berkeley, and Caltech. Courses are on a large range of topics, and some may be completed for verified certificates. Courses may be audited for free, or taken for certificates for a nominal fee. Taught by professors at many of the world's top universities, EdX excels in quality of instruction, though there are not forums or as much interaction as on other platforms. Check out their offerings here.
28. Pearson IT Certifications (tie)
Pearson offers IT certification courses in a variety of formats including books, e-books, video, simulators, and practice tests. Courses are available for most of the major IT certifications including Cisco, VMware, Microsoft, and ComptTIA. Courses are project-based and come with supplementary materials. If you're looking for an IT certification, Pearson has been the gold standard for IT educational texts for some time and they've adapted well to new innovative online education types. Check out their offerings here.
30. Hubspot

Hubspot offers over 350 courses on digital topics. Pathways are centered around skillsets with a number of videos in each. Hubspot also hosts regular user group meetups in cities around the world, where users can collaborate and stay up to date with inbound marketing trends. A number of step-by-step guides called "projects" help users through common seo, marketing, and advertising topics. Check out the entirety of their offerings here.
31. SimpliLearn (tie)
Simplilearn offers over 450 business and technology courses. Numerous and well-documented pathways towards certifications or skillsets are available on the platform. Courses are more comprehensive than most online providers, involve a number of quizzes, and often come with several books worth of supplementary material. Courses range from around $100 to over $1000. Many courses lead to the completion of a number of projects, sometimes culminating in the creation of a portfolio. Check out their course offerings here.
31. Adobe Press (tie)
If you're going to learn design with Adobe products, who better to learn from than Adobe itself? Adobe Press offers 350 books, e-books, and online courses that focus on instruction for Adobe software. Educational content is divided into series including "classroom in a book", how-to's, learn by video, real world, studio techniques, and training from the source. Safari Books Online, a subsidiary, offers thousands more titles from top publishers, and can be accessed through an app that allows for the creation of playlists, progress reports on books and videos you've started, and recommendations. Check out Adobe Press' online education opportunities here.
33. JER Online

JER Online offers more than 1,000 courses in 250 subject areas. Courses are broken down into the disciplines and trades to which they apply, and some may be taken for certification. Courses can cost from less than $100 to close to $1,000. JER Online obtains courses through several .EDU contributors. Check out their course catalog here.
34. FT Press (tie)
FT Press offers over 1970 books, e-books, and video tutorials on a variety of financial topics. The website is one of three that form that form the InformIT Network. An active article database and blog complement "course" topics that include general business, finance and investing, sales and marketing, leadership, management and strategy, human resources, and global business. Check out FT Press' offerings here.
34. TED (tie)
TED offers over 1890 talks on almost every imaginable subject. Their tagline "ideas worth spreading" is pervasive throughout their offerings, with videos less centered around particular skills and more centered around ideas, change, and thought provoking perspectives. A number of playlists function as pathways through which to explore topics. A number of ways to participate with the community are also available, with active forums, the ability to organize a local TED event, or options to attend TED events organized by others. TED studies also provides curated content including questions, assignments, key terms, and recommended readings organized by academic topic and meant to supplement existing courses. Check out TED's offerings here.
36. Infinite Skills (tie)
Infinite Skills offers over 370 courses on design, programming, software and IT training topics. Courses may be purchased individually in either DVD or download format, many of which contain scores of individual tutorial videos. If you aren't just interested in one topic, or want to be able to use the whole library as your reference, a subscription of $25.00 a month offers unlimited access, downloadable working files to accompany titles, and an iPad/iPhone app to easily access titles on the go. All courses are project based, and segmented into achievable chunks that may be completed in order, or referenced if you're just looking to brush up on a single facet of a skillset. Check out Infinite Skills' offerings here.
36. CBT Nuggets (tie)
CBT Nuggets offers over 320 IT-centered courses with two pathways: vendor, or trainer. Other training paths offered by CBT Nuggets include network administration/engineering, systems administration/engineering, programming and developing, DevOps, and IT Soft Skills. A basic plan offers features such as speed control, captions, and supplementary materials with videos. While a premium plan offers practice exams, a virtual test environment, offline training, and the ability to access coaches to develop a study path. A number of certification programs are available, and CBT Nuggets offers training solutions for individuals, teams, and government organizations. Check out their offerings here.
38. KelbyOne(tie)
KelbyOne offers over 500 courses centered around photography and editing software. courses are categorized by their goals, difficulty and number of lessons. Live events are available as well. KelbyOne is the only photo/editing organization whose live events are sponsored by Adobe, a distinction held for over a decade. Check out KelbyOne's course offerings here.
38. BrightTalk (tie)
BrightTalk offers over 18,000 videos and webinars in a comprehensive array of business topics including, IT, finance, sales, legal, human resources, marketing, management, and R&D. Videos are clearly filtered for lengths, with many below 10 minutes of length. Videos are also linked together into series, building knowledge on certain skillsets. Interactive access to future and live webinars by thousands of industry leaders is also available. Check out BrightTalk's offerings here.
40. National Program on Technology Enhanced Learning
The National Program on Technology Enhanced Learning is a learning initiative funded by the Ministry of HRD of India that provides over 700 courses from their schools of science, humanities, and engineering. Courses are available on DVD's, hard drives (for organizations) or online and often chock full of supplementary handouts, readings, and so forth. Particularly for science and engineering instructors, the platform is an exceedingly useful knowledge broker, as the courses and crucial learning path concepts have been modularized, and institutions are encouraged to build their own curriculum around that of the National Program on Technology Enhanced Learning's courses. Check out their offerings here.
41. The Great Courses (tie)
The Great Courses offers over 500 courses on a comprehensive array of subjects often geared towards continuing learners. The breadth of courses can be seen by outlining the 5 highest rated courses on the platform: "the art of negotiating the best deal, ""understanding multivariable calculus: problems, solutions, and tips," "the intelligent brain," "the Higgs Boson and beyond," and "building a better vocabulary." Courses are largely available in three formats: as videos, audio, or transcripts. Courses are divided into academic discipline and sub disciplines, so that users can clearly progress in a path. The Great Courses have been around for 25 years, and have transitioned to the digital age in a highly successful way. Check out their course offerings here.




41. PhLearn (tie)
PhLearn offers over 330 courses in photoshop and photography, as well as an active user base that jump into photo contests from time to time. Tutorials on the site are free, and come in the following formats: photoshop, photography, behind the scenes, and interviews. The Photoshop section of the site is also divided into skill based sections to better fit learning photographers' interests. check out their course offerings here.
43. Learn Dev Now
Learn Dev Now offers over 380 courses composed of over 6000 skill-based video tutorials. Topics include developer, IT, design & software, and office productivity. Courses include supplementary materials such as source code and e-books, interactive labs, pre and post-exams, and transcripts/captions for the videos. There are various subscription levels that can be applied to some topical subsets of courses, as well as to whether you want just the videos or the entire course bundles. Learn Dev Now also offers solutions for enterprise training. Check out their course offerings here.
44. Curious (tie)
Curious offers over 360 video tutorials in a wide array of subjects, including brainy, tech & biz, crafts, music & arts, DIY, language, health & fit, and food. Each course is composed of a number of bite-sized and often skill-based videos, complete with exercises, projects, and an active community to work through courses with. Check out Curious' course offerings here.
44. Videomaker (tie)
VideoMaker offers over 300 courses centered around production and video making. Subcategories for their how-to section include business, post production, production, technology, distribution, pre-production, profiles, and theory. Learning pathways are available through their beginner's guides, with recommended video and video order according to the skills you would like to learn. Other features of the site include active forums, free reports, product comparisons, and workshops. Check out their course offerings here.
44. Saylor Academy (tie)
Saylor Academy offers over 240 online courses that cover a comprehensive array of subjects. They have a number of pathways, including foundational courses, which center on liberal arts and STEM topics equivalent to foundational courses one would take as an undergraduate. Also, for those looking for full programs stepping you through a number of levels, Saylor offers more fleshed out programs in business administration and computer science. Other offerings are career related or may even be turned into college credit with the taking of an official exam. E-portfolios offer users the ability to showcase the subjects that they've mastered, and active community forums make learning more collaborative. Check out Saylor Academy's offerings here.
47. PDHEngineer (tie)
PDHEngineer offers over 940 courses on engineering topics taken for PE license renewal. Every state in the Union has accepted PDHEngineer courses for continuing education credits. Features of courses include the ability to print out course materials and quizzes and study at your own leisure, the ability to take quizzes as many times as you would like, and instant access to certificates of completion. PDHEngineer also offers live webinars several times a week, these can be used to expand your knowledge and even meet state certification requirements in NY, IA, and WI. PDHEngineer also offers corporate solutions such as group access to courses and live in-person training. Check out their online course offerings here.
47. Ragan Training (tie)
Ragan Training offers over 340 courses including those with video presentation, webinar (live and recorded), and interactive course formats. Their courses center around business and digital topics, including communications, intranets, media relations, mobile, public relations/marketing, sharepoint, social media, video, and writing/editing. Videos and courses are led by top international talent, with courses easily added to your daily routine, with average run times of 30-90 minutes. While Ragan Training is on the pricier side of course providers we surveyed, at $1,295 a year for unlimited access, the courses are top notch and they might be a fit for many business settings. Check out their course offerings here.
47. Tuts+ (tie)
Tuts+ offers over 650 courses, and e-books, as well as over 16,000 tutorials servicing over 5 million monthly users with skill-based instruction in software, programming, design, and business topics. "Learning Guides" function as pathways in which a number of videos/posts are curated so as to help users excel in particular practical skillsets. Individual courses are also broken up into a number of bite-sized and skill-based videos, helping you take what you want to learn, and avoid data you might already know. Check out what Tuts+ has to offer here.
50. Fora.tv
Fora.tv offers over 25,000 training videos covering topics in business, environment, technology, politics, science, and culture. It's really more of a platform to get your own instructional video content out there, but hosts countless live streaming events of conferences, corporate meetings, events and webinars. Related services include editing capabilities, video-within-video, captioning, and integration between live streaming and social media. Check out Fora.TV's vast library of videos and live streams here.
Related: