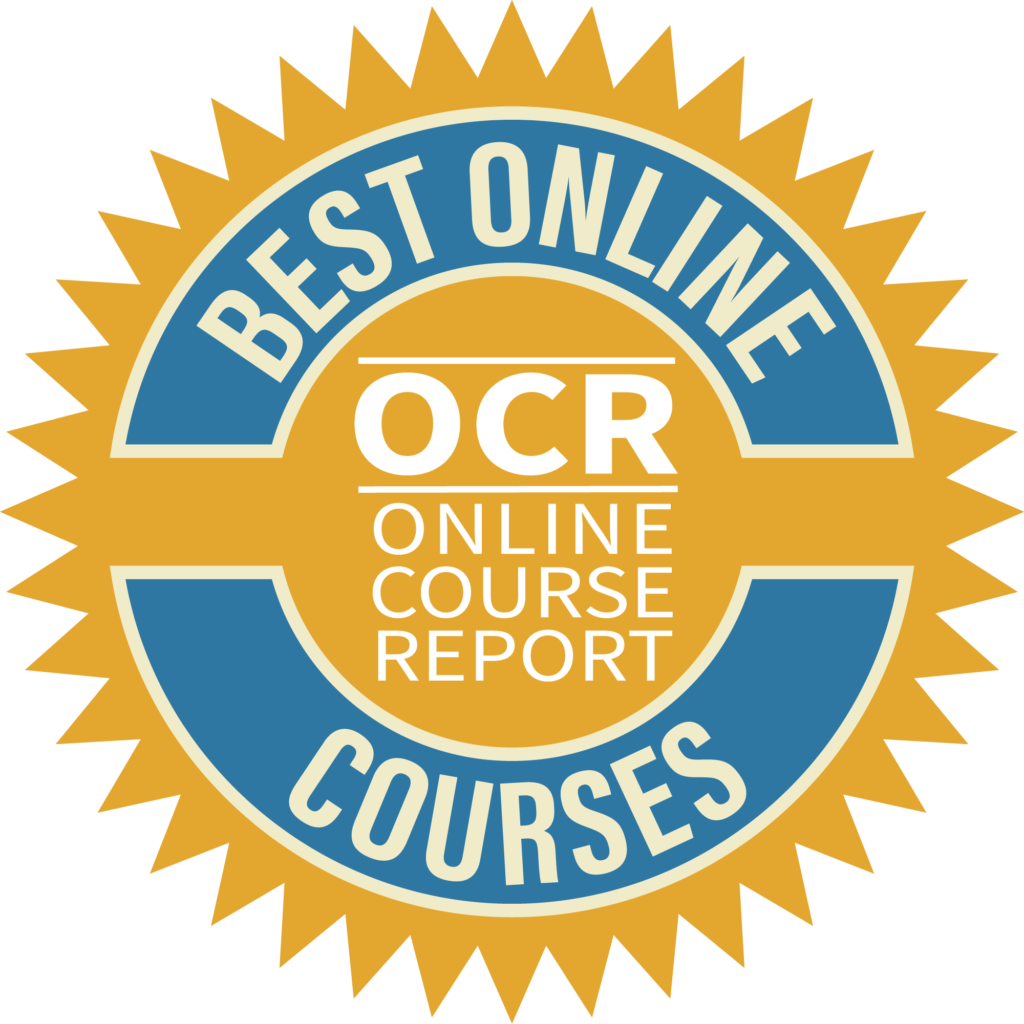 Knowing a second language is a bonus for business and pleasure. In fact, there are many different benefits that learning a new language provides.
In addition to helping you broaden your horizons, learning a new language helps strengthen your language skills in your native language. People that know multiple languages also demonstrate improved problem-solving and critical thinking skills, better memory, and better listening skills.
There are thousands of languages spoken around the world, but one of the most popular to learn is French.
It is one of the most widely spoken languages in the world. It's also the second most studied language after English.
Learning French is easier than ever before. There are many different online French courses. But which is the best online French course?
Below, we rank the top 10 online French classes. These rankings are based on a specific method that takes multiple factors into account, including:
Affordability
Flexibility
Learning Level
By examining French courses online through these criteria, we're able to determine which classes might have the most value for you. What we're looking for are classes that offer a nice mixture of all three factors.
Let's take a closer look at each of these criteria so you can better understand how our rankings work.
Methodology to Determine the Best Online Courses for French
To offer a complete picture of how to learn French online, we developed a three-part methodology for ranking courses.
This method places importance on how much a course costs. This is the primary factor. But it isn't the only factor to consider.
Instead, it's necessary to think about how flexible a class is. If you have a busy schedule, you'll need a class that's extremely flexible to meet your needs.
You also want online French courses that meet you where you're at. In other words, if you're a beginner, you want beginner courses. If you're advanced, you need to find advanced online French classes.
Below, we've discussed each of these factors in greater detail.
Affordability
Whether you want to learn French online, use an app, or take a class on a college campus, the cost of the course is likely at the front of your mind.
We all want to improve ourselves with new learning, but learning a new skill isn't always cheap. This is especially true if you take several courses. Course costs can add up.
This isn't to say that fee-based courses are bad. In fact, many of the courses on our list require a fee. What's important to strive for is a class that's affordable, flexible, and is at the appropriate learning level.
Since affordability is usually the most important criteria for students, we've assigned it the most possible points, as summarized below:
Free: 6 points
Under $10: 5 points
$11-20: 4 points
$21-30: 3 points
$31-40: 2 points
$41 and above: 1 point
To emphasize the importance of affordability, online French classes earn more points the cheaper they are.
Just be aware that paid courses aren't automatically better than free ones. One look at our rankings demonstrates that. Instead, there are tons of free courses that offer an excellent learning experience.
Flexibility
A search for the best online French course must also include a look at how flexible the class is. After all, there's no point in taking French courses online if they don't accommodate your schedule.
In some cases, courses are open-ended. You can study at your own pace. You can set and reset deadlines as needed. These kinds of courses are assigned the "highly flexible designation from below:
Highly flexible: 2 points
Moderate flexibility: 1 point
Low flexibility: 0 points
None of the courses on our list are categorized as "low flexibility." Just be aware that such courses exist, though!
Learning Level
An online French course might tick the boxes for being affordable and flexible, but the learning level has to be right too.
In French, you can easily find a beginner course for learners that have no experience with the language.
You can also find many options for intermediate and advanced learners that need more content and more complex content.
In our rankings, classes are scored for learning level as follows:
Advanced: 3 points
Intermediate: 2 points
Beginner: 1 point
Again, this scoring system isn't designed to penalize beginner courses. Some of the best French courses online are beginner courses.
However, for our purposes, weighting advanced courses higher than intermediate and beginner courses makes the most sense. Advanced courses teach you tangible, complex skills. These skills go beyond simple comprehension and allow you to carry on conversations in French.
Below is a list of the 10 best online courses for French based on these ranking methods.
Ranking the Best Online Courses for French
#10: Rocket Languages Level 1
If you're new to French, the Level 1 course from Rocket Languages might be a good fit.
This paid course comes with many extras that make the price tag well worth it. This includes:
172 hours of lesson time
3840 phrases with voice recognition
33 Interactive Audio lessons
53 Language & Culture lessons
The interactive nature of the course is helpful for learning French more quickly. By engaging in activities, you'll be able to learn faster and retain more information at the same time.
You can tailor your learning experience as well. This includes short 5-minute exercises for vocabulary. You can choose to do 30-minute interactive audio lessons. Full lessons for this top French course are generally around one hour.
Points: 4
Affordability: $59.98 (at the time of writing)
Flexibility: Highly flexible. The course is self-paced. You get instant access to the learning materials once you purchase the course. This French course is app-based so you can learn anywhere you have internet.
Learning Level: Beginner
#9: FluentU
FluentU provides a unique and immersive French learning experience. The lessons are video-based. In fact, videos are from the "real world" – movies, music videos, news clips, and so forth. The idea is that you can learn a language better if you have real, engaging content to watch.
Each lesson helps you learn new language skills by providing:
Interactive captions for videos
On-demand word definitions and sample sentences
Opportunities to test your skills with lesson quizzes
You also get access to a video dictionary, audio recordings, and flashcards.
Points: 5
Affordability: $20/month (at the time of writing)
Flexibility: Highly flexible. You can complete lessons online or via an app. Learning is done at your own pace.
Learning Level: Beginner to advanced. Scored as intermediate.
#8: Elementary French I
This beginner course from Carnegie Mellon University's Open Learning Initiative is a complete French course. This class is specifically designed to assist new French learners advance their knowledge, skills, and understanding of the French language.
Each lesson is highly sequenced and includes:
Recognition of words and phrases
Grammar and pronunciation
Written and spoken exercises
There is a range of activities in this online French course that help you learn, including audio recordings, videos, and exams.
This is a lengthy course. There are 14 lessons. For most learners, it will take an entire semester to complete this class.
Points: 6
Affordability: $25 (at the time of writing)
Flexibility: Highly flexible. You work independently and at your own pace. Course materials are readily available online as soon as you enroll.
Learning Level: Beginner
#7: Elementary French II
This beginner course is a follow-up to Elementary French I.
While this is still a basic course, you'll learn more advanced skills that enable you to speak and understand French much better. In this online French class, you can expect to learn about:
Speaking about one's family
Parts of the body
Transportation
Trip planning
Likewise, students will learn how to explore topics like politics, ecology, and identity in this course.
The course's 14 lessons begin with a video introduction. Interactive activities and tutorials follow. The videos use native French speakers, so the interactions between actors are authentic.
You don't just focus on speaking French in this course. Instead, you'll learn how to read and write in French as well.
Points: 6
Affordability: $25 (at the time of writing)
Flexibility: Highly flexible. If you choose to take this course independently, it is self-paced. There are tons of learning materials to help you understand concepts better.
Learning Level: Beginner
#6: Learn to Speak: Conversational French – French For Beginners
This course from Udemy is designed for students with no experience with French. It offers a chance to learn the basics of the French language, including vocabulary, sentence structure, and basic conversational French.
The course includes seven audio-based lectures. These lectures discuss topics such as:
Introducing yourself
Asking for directions
Ordering food
You'll learn skills by listening to a bi-lingual speaker. There are also helpful flashcards for learning basic vocabulary.
The online French course is updated for modern learning. Reviews give this French course high marks for being well organized and well presented.
Points: 7
Affordability: $13.99 (at the time of writing)
Flexibility: Highly flexible. Learn as slowly or quickly as you like. Access the course immediately and for life. There are more than two dozen downloadable resources as well.
Learning Level: Beginner
#5: 3 Minute French – Course 1
This Udemy course is broken into many small lessons – each about three minutes in length. That makes this course extremely flexible. You can learn a new skill even if you have just a couple of spare minutes.
You'll learn the basics of French that allow you to be more confident speaking a second language. This includes focusing on:
Grammar and linguistics
The structure of the French language
Vocabulary and phrases
Throughout the course, you'll also gain skills needed to understand what people say to you in French. You'll learn how to greet people, order food, and describe things in French as well. There is also an emphasis on learning the correct way to pronounce French words.
Points: 7
Affordability: $11.99 (at the time of writing)
Flexibility: Highly flexible. This is a self-paced course. You also get full lifetime access to the course.
Learning Level: Beginner
#4: The French Experiment Free French Lessons
The French Experiment is a website dedicated to helping people learn very basic skills. There are a total of 15 free French lessons you can use to start learning French.
Lesson topics are on common themes in languages, including:
Counting
Telling time
Possession in nouns
Definite articles
You'll also find lessons on days of the week and talking about your family.
Each lesson is very short. Lessons include audio to help train your ear to hear the intricate way to properly say French words and phrases.
Points: 9
Affordability: Free
Flexibility: Highly flexible. There are no assignments or tests. Just practice exercises that you can complete at your leisure.
Learning Level: Beginner
#3: Babbel Advanced Course 1
Babbel's courses aren't a single course. Instead, each class has multiple lessons. These lessons are broken down in terms of subject and learning level.
Many of Babbel's courses are geared towards beginners. These courses help you build a foundation of understanding that enables you to develop strong language skills.
Babbel's approach to learning French includes:
Dialogue that's read aloud to you
Skills tests that examine your understanding of grammar and vocabulary
Learning exercises to reinforce your learning
Of all the French courses online, Babbel is one of the most popular, despite being paid courses.
But, the value you get in return for your monthly subscription rate makes this a great option for many people that want to learn French online.
Points: 10
Affordability: Free demo. $6.95 per month thereafter (at the time of writing).
Flexibility: Highly flexible. You can learn at your own pace. Lessons are short (mostly under 15 minutes). You get easy access to Babbel via the companion smartphone app.
Learning Level: Advanced
#2: Study in France: French Intermediate Course B1-B2
This intermediate course from École Polytechnique and Coursera is intended for students that will study in France. It covers all the different aspects of French, including:
Oral and written comprehension
Oral and written expression
Vocabulary and grammar
These topics are studied over the course of six detailed lessons. Each lesson is quite lengthy. You'll need 7-8 hours to complete each one.
This online French course offers an immersive experience. You'll learn French in multiple formats, including texts and lesson videos.
In addition to learning about the language, you also get the chance to learn a little about French culture and the education system.
Points: 10
Affordability: Free to enroll. A fee (usually around $50) might be required. Other costs may be involved if you participate in a specialization. Learn more about Coursera pricing. This course is scored as a free course.
Flexibility: Highly flexible. You can complete this course at your own pace. Set deadlines and reset them as needed to accommodate your schedule.
Learning Level: Intermediate
#1: Duolingo
The number 1 top online French course is offered through Duolingo. Duolingo isn't a single course. Instead, it's an app that allows you to go from basic to advanced French speaking, listening, writing, and reading skills.
The learning environment is built around games. You can earn virtual coins. The coins allow you to unlock more levels of learning.
You'll learn and review vocabulary and terms related to:
The way Duolingo presents information to you is adapted to your learning style. What's more, you get immediate feedback on your performance. This helps you improve your French skills more quickly.
Since it's an app, you can learn on the go on your smartphone or tablet. This gives you great flexibility for learning new skills.
Points: 10
Affordability: Free
Flexibility: Highly flexible. Use the app to study whenever and wherever you like. All course materials are online in the app for easy access.
Learning Level: Beginner to advanced. Scored as Intermediate.
Frequently Asked Questions
How quickly can I learn French?
How long it takes you to learn a new language depends on a lot of different factors.
For example, the more time you have to devote to learning the language, the faster you'll be able to learn it. If a person studies French for three hours a day, every day, they'll master skills quicker than someone that only studies French for a couple of hours a week.
A second factor that influences how long it takes to learn French is the level of proficiency you wish to have. If you want to have a basic understanding of French, you'll need less time to learn those basics. For example, at an elementary level, you could learn basics like greetings, asking for the restroom, and so forth. Learning these basics could take as little as a few days.
However, if you want to be fluent, you'll need far more time to achieve that goal. Consider this – people that major in languages in college spend years perfecting their understanding and use of that language. Fluent proficiency is something that will take years and years to achieve.
Your native language also has something to do with how quickly you can learn French. If your native language is Spanish, learning French will be easier for you than if your native language is Russian. That's because Spanish and French share many more root words than English and French.
Your age when you're learning French matters as well. Young children have a greater capacity to learn a new language and do so faster than adults or even older children, for that matter. This is because a young child's brain is highly elastic and developing neural pathways very rapidly. As we age, those neural pathways become less elastic. This is to speed up brain functions. As a result, our brains fall back on the languages we already know. This makes it harder to learn new languages as we get older.
Your attitude toward learning French is another factor to consider. Learning a new language can be frustrating, which is why many people end up giving up on their studies. But if you have the attitude that you'll stick with it until you achieve your goal, you'll learn French much faster.
Language experts also point out that your attentiveness to the language will influence how long it takes you to learn it. So, someone that studies French in detail will have an easier time learning the language than someone that skims the surface.
For example, by immersing yourself in all things French – watching French movies, eating French food, listening to podcasts in French, and so forth – you will speed up the language acquisition process.
So, to answer the original question of how quickly one can learn French, the answer is that it depends. If you want to speed up the process, spend as much time as you can learning about the language and culture of France.
Is French an easy language to learn?
The answer to this question is, it depends.
As discussed in the previous question and answer, many different factors influence how quickly one can learn French. Many of those factors apply to whether or not French will be easy to learn.
For starters, some people will have an easier time learning French than others simply because of the language or languages they already speak. If you speak Italian or Portuguese, for example, learning French will be much easier to learn than if you speak Punjabi.
If you're an English speaker, learning French will be easier than if you speak Swahili, but not as easy if you speak Romanian. As noted above, it just depends.
However, if you speak English, there are some things you can do to make learning French an easier process. This includes:
Focus on pronunciation. French has a ton of vowels, many of which are unfamiliar to native English speakers.
Practice conjugations. There are more conjugations in French than in English, and this trips up many learners.
Practice reading and writing in French. If you want to make it easier to learn French, don't just focus on learning to speak and listen. Spend time reading and writing in French so you immerse yourself in the language more.
Utilize good learning materials. Courses like the ones listed in our rankings offer immersive learning experiences. There are readings. There are activities. You can watch videos and listen to audio recordings. By investing in good resources, learning French will be much easier.
Set goals. Having clearly defined goals for what you want to be able to speak, read, and write in French will help you keep on track with your learning.
Practice. A lot. The more you practice, the easier it will be to learn French!
Additionally, it's important to frequently utilize what you've learned. Even if you only know a few words or phrases, use them as often as you can over the course of the day. Pick items around the house and learn what they're called in French. Translate the commands you give your dog into French. Talk to your friends in French, even if they have no idea what you're saying.
The important thing is to surround yourself in French as much as you can. Doing so will speed up your learning process and will help you retain what you learn far better as well.
Should I take French in high school?
French could be an excellent course of study when you're in high school. Studying French in high school opens your horizons for understanding and appreciating a completely different culture than your own. This, in turn, will help make you a more worldly person that can see things from multiple perspectives. This is definitely an attractive skill to have!
Likewise, studying French in high school opens the door for more advanced studies of French in college, if you choose to attend college. And even if you don't attend college, learning French in high school will make it easier to learn advanced French skills if you choose to study the language in more depth. Taking online courses in French is a great example of this. With a foundation of French from your high school studies, learning to become fluent in French on your own will be easier.
Another great reason to learn French in high school is that it can open the doors to learning another language later on.
For example, let's assume you're a native English speaker. Since English and French share many vocabulary words, French could be easier to memorize than other languages. But, because French and the other Romance languages – Spanish, Italian, Portuguese, and Romanian – share many grammatical and lexical commonalities, learning French first might allow you to learn one of the other Romance languages with greater ease later in life.
What are some good reasons to learn French?
There are many good reasons why you should learn French (or any language, for that matter).
First, as a practical matter, French is widely spoken in the business world. In fact, a 2011 study noted that French is the third most important language in the business world after English and Mandarin Chinese.
Second, French is one of the fastest-growing languages in the world. Some studies indicate that it could be the most commonly spoken language on Earth by 2050, though not all experts agree. Nevertheless, French is much more widespread than just in France. In fact, French is growing in popularity in some of the fastest-growing regions of the world, including sub-Saharan Africa. In the U.S., it is the third-most spoken language behind English and Chinese.
Third, learning a second language makes you more proficient in your native language. In particular, you'll be able to learn and retain vocabulary with greater ease in your native language by learning a second language.
A fourth reason why learning French is a good idea is that it is ranked as one of the best college majors. People that major in French are statistically less likely to be unemployed. What's more, people that major in French can, on average, expect to earn more money.
Of course, learning French can be great fun, too. Not only will it allow you to effectively communicate with more people, but you can also enjoy French culture like music, movies, plays, and so forth to a greater degree.
How can learning French help my career?
As mentioned in an earlier question and answer, French is considered one of the best languages for business. This is true in today's world, and since French is rapidly growing in popularity, it looks to be a valuable asset for your career in the decades to come as well.
There is the obvious benefit of being able to communicate with a broader audience too. While English and Chinese are extremely common, not everyone speaks those languages. Having the ability to communicate in multiple languages will only help you in your business dealings.
Many international organizations also have French as their official language. Organizations like the United Nations, the International Olympic Committee, FIFA, and UNESCO are easier to navigate if you can speak French.
From an earnings standpoint, learning French can lead to a higher income. For example, by speaking French you might qualify for a better position that requires you to be bilingual. As another example, knowing French would allow you to understand the nuances of the French language and culture that could help you facilitate new relationships with clients from many different parts of the world.
When applying for jobs, being able to put "bilingual" on your resume is a huge benefit. Even if the potential employer doesn't require that you speak French, being bilingual demonstrates that you:
Have an increased capacity to learn
Have the drive and commitment to see tasks through to the end
Can view things from multiple perspectives
Have an appreciation for other cultures
Furthermore, people that speak more than one language typically display a greater ability to problem solve and make effective decisions. Having these aptitudes can certainly help you advance your career more quickly.
Is it more difficult to learn French online?
Learning languages in today's world is primarily done online. But the question is, is learning a language online more or less difficult than learning them in person?
This is a bit of a loaded question.
Regardless of how you learn French, the keys discussed earlier about how to make language learning easier still apply.
You still need to be diligent in your studies. You need to practice and practice a lot. You need to immerse yourself in more than just speaking and listening, and develop the ability to read and write French as well. Learning French online still requires years of commitment to learning. It is not a magic bullet that allows you to become fluent faster than learning in a classroom.
In many cases, online learning platforms like those outlined in our rankings address these and many other factors that make learning French online a relatively easy task.
However, some argue that the level of learning you achieve online can't match what you can achieve in an in-person learning environment.
For example, in-person learning gives you a chance to speak to and listen to another person speaking French. While not all online platforms have this kind of interaction, some do. So, the counterpoint to that argument would be that many modern online French courses and apps have the interaction component that's needed to more easily learn French.
A distinct benefit of some of the best online French courses is that they are extremely interactive. Duolingo, for example, makes learning French into a game. This helps keep learners' attention and encourages them to engage in the learning process more often and for longer periods of time.
As always, it's important to examine the online French courses you want to take and ensure that the classes meet your specific needs. If you're diligent about taking the best courses and you put in the time and effort to learn French, online learning can be every bit as valuable as learning in-person.
Besides, since online French classes allow you to learn at any time and anywhere, you can more easily fulfill the requirement of practicing and practicing a lot!
OCR Staff
May 2020
More Articles of Interest: