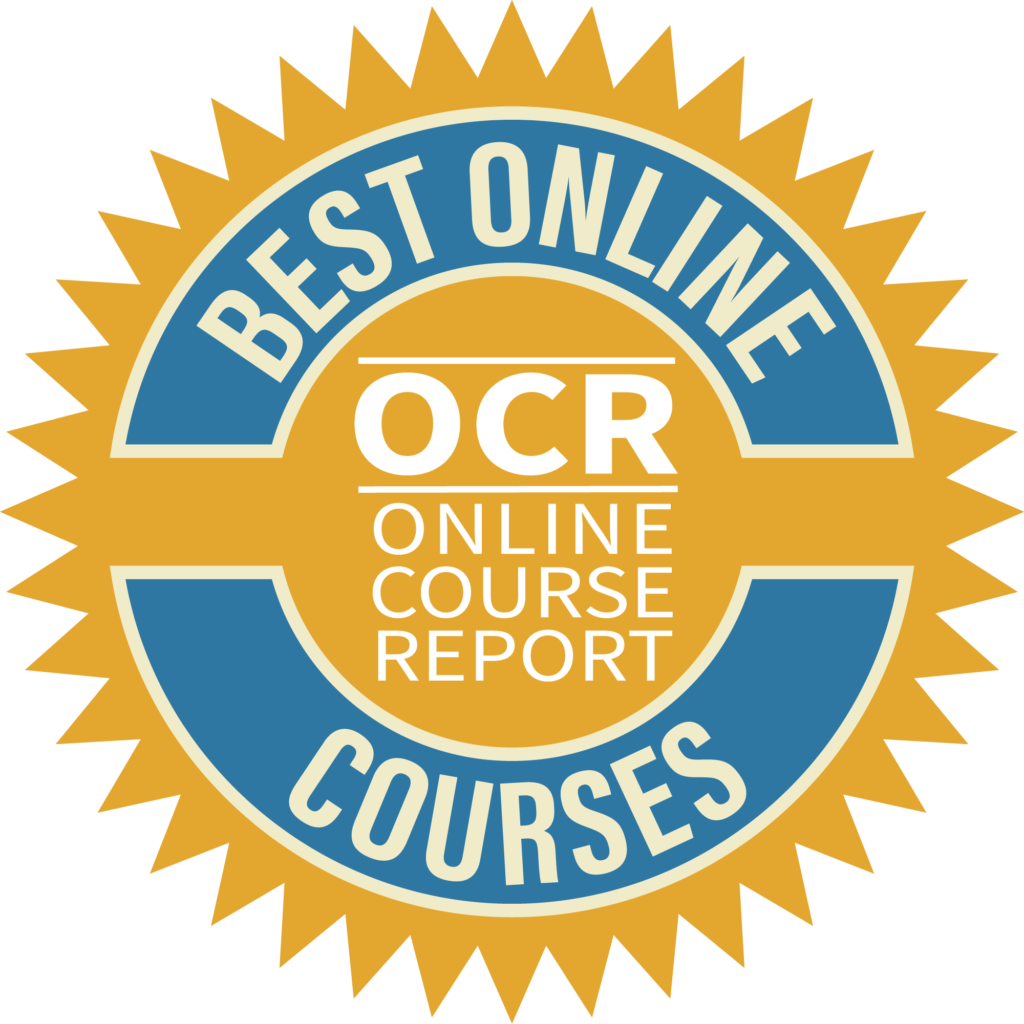 This is a field of study that combines many other types of learning. It's part biology, chemistry, and medicine. It's also part math, computer science, and mechanical engineering. It is a rapidly growing field that plays a large part in medicine.

If you're wondering how to become a biomedical engineer, it depends on the area of interest you have.

Featured Programs
Disclaimer: Some courses may include an affiliate link. Courses were chosen first based on the methodology with affiliate links only added after the ranking was complete.
For example, you might help create a new kind of prosthetic limb. You might invent a new kind of medical imaging. You might also help create safety standards for new medical devices.

So, how you become a biomedical engineer depends on the area of emphasis you have.

Regardless of your area of interest, taking online courses is a good place to start. You can explore a wide range of topics. You can learn all sorts of new skills too.

Classes might focus on things like viruses or the study of blood. You can take a class on microbiology and the human immune system.

You can also pursue a biomedical engineering online degree. Most degrees are bachelors level. There are also many options for an online biomedical engineering master's degree.

Whatever direction you want to go in, online learning can get you there!

This ranking includes six of the best courses in biomedical engineering. Before we get to the list, let's discuss how we came up with these rankings.
Methodology to Determine the Best Online Courses for Biomedical Engineering
Online learning has made it easier to learn new skills. You can also take courses you might not have been able to take. As online learning has become more popular, more course options have become available.

This field is no exception. Just a few years ago, there weren't many of these programs online. But today you can get an online bachelor's degree in biomedical engineering. You can even get a biomedical engineering master's online.

The trick is figuring out which classes are worth your time. That's where our ranking comes in.

To determine six of the best courses in this field, we used the following criteria:

Affordability
Accreditation
Learning Level
This isn't all the criteria you could use to decide the quality of a course. But these are some of the top factors to think about.

Cost is one of the most important things to consider. This is because you want to take courses that benefit you. You don't want the class to break the bank though.

One of the ways to decide if a course is worth your time and money is if it is offered by an accredited school. If the college or university is accredited, it usually means the school must meet certain criteria. This is often used to judge the quality of classes. Accreditation is also helpful because it could mean the course you take might count for credit towards a degree.

Learning level should be a primary factor as well. Many online courses in this area are for beginners. If you look hard enough, though, you can find intermediate courses that are more of a challenge. There are advanced courses too.

Finally, considering the ratings previous students have given a course is a good idea. Nothing is more helpful than the input of someone that has already taken the course. Reading student ratings can help you figure out if the course you want to take is all it cracks up to be.

Let's take a deeper look at these criteria to give you a better idea of how they factor into our rankings.
Affordability
Do you want to take a single biomedical engineering course? Are you ready to find the best online master's in biomedical engineering? Either way, you no doubt want to find something that fits your budget.

With student loan debt at an all time high, affordable learning is in high demand. You don't want to short-change your education, either. In other words, finding courses that are a balance between cost and quality is a must.

Our rankings include courses that are free and others that require a fee. You can find great biomedical engineering classes online without spending a ton of money.

This is scored as follows:

Free: 6 points
Under $100: 5 points
$101-$200: 4 points
$201-$300: 3 points
$301-$400: 2 points
Over $400: 1 point
Accreditation
Accreditation shows that a school has met certain standards. These standards are created by an organization that evaluates colleges and universities. Why is this important?

First, it can help you when applying for jobs. Some employers might view your application more favorably if your classes are from accredited schools.

Second, accredited courses are more likely to earn college credit.

If a class is for credit, you can apply those credits toward a degree. You might also be able to transfer those credits to another school. In both cases, getting credit is a bonus. It can help you finish your online degree.

This is scored as follows:

Both the school AND the engineering program are accredited: 2 points
The school is accredited OR the engineering program is accredited: 1 point
No accreditation: 0 points
Learning Level
As noted earlier, many online courses in biomedical engineering are for beginners. As you search for the best classes for you, bear in mind that beginner courses have their place. But if you have more advanced skills, you need to find classes that offer you new learning opportunities.

Though beginner courses are valuable, more weight is given to intermediate classes in our rankings. Advanced classes have more weight as well. This is because advanced courses cover more complex topics. They also tend to be in much more depth than beginner courses.

Also, intermediate and advanced courses usually teach you very specific skills. These skills can be used to market yourself to employers.

This is scored as follows:

Advanced: 3 points
Intermediate: 2 points
Beginner: 1 point
Individually, each of these criteria might not be enough to find the best biomedical engineering courses, let alone the best biomedical engineering programs online. However, if you consider each of these criteria as parts of a larger whole, you can get a better picture of the course and whether it is a good option for you.
Ranking the Best Online Courses for Biomedical Engineering
#6: Computational Methods for Biomedical Image Analysis and Interpretation
This class is offered by Stanford. It focuses on biomedical imaging. You'll study ways to process medical images and analyze them.

Though this class is on a very specific part of biomedical engineering, it is very in- depth.

You'll look at case studies of how imaging can be used in medicine. You will also see how medical imaging is important for research. The course touches on topics related to computer science, radiology, and engineering too.

Other topics in this top biomedical engineering course include:

Types of imaging methods
How imaging is used in medicine
Computer reasoning
This is a graduate course, so there are several requirements. You must be good at statistics and biology. An understanding of Python programming is a must. An understanding of MathLab is also helpful.

To take this class, you must be accepted to Stanford. You can also apply as a non-degree student to take the course.

You can earn three or four college credits in this course. It is one of a larger group of courses that ends with a certificate.

Points: 6
Affordability: This course starts at $3,900, which includes tuition and fees.
Accreditation: Stanford is accredited by WASC Senior College and University Commission (WSCUC). The engineering program is accredited by the Engineering Accreditation Commission of ABET, Inc.
Learning Level: Advanced
#5: So You Want to Be a Biomedical Engineer?
This is a beginner class. It is offered by edX and the University of California at San Diego. The purpose of this class is to help you make a plan for becoming a biomedical engineer. It offers an overview of over two dozen areas in this field. This allows you to decide which area is most interesting.

A nice feature of this course is that you get input from top engineers. They offer insights and advice to help you narrow your focus on what you want to study. They will also show you new areas of research in biology and medicine.

You also get to:

Learn about different degrees
Find out how to select a degree program
Chart a path toward a career
If you enroll in this biomedical engineering online course, you'll do exercises made to help you think like a biomedical engineer. This includes exploring different career paths to see how they fit with your skills and talents.

This course is a good first online class to take if you're interested in this field. It could help you decide if you want to get a degree. You might want to get a bachelor's degree. Or you might like a masters in biomedical engineering online.

Points: 9
Affordability: Free. A verified certificate is $49.
Accreditation: UC San Diego is accredited by WASC Senior College and University Commission (WSCUC). The engineering program is accredited by the Engineering Accreditation Commission of ABET, Inc.
Learning Level: Beginner
#4: Frontiers of Biomedical Engineering
This is an open course from Yale. You learn basic concepts of science and engineering. You also learn how they form the basis of biomedical engineering.

You get to see how workers in this field make a positive difference. This is done through case studies. For example, one case study looks at how new products are developed and tested. The process of development and testing makes sure the products are safe.

Other topics in this online biomedical engineering course include:

Genetics
Bioimaging
Tissue engineering
This course covers complex topics. However, it is for science and non-science majors. If you know basic biology and chemistry, it would be helpful.

The course includes video lectures for each area of study. Videos are divided into smaller sections. This helps you more easily focus your studies.

Note that this course is not for credit. It is a free and open course anyone can take without enrolling in the university.

Points: 9
Affordability: Free
Accreditation: Yale is accredited by the New England Commission of Higher Education (NECHE). The engineering program is accredited by the Engineering Accreditation Commission of ABET, Inc.
Learning Level: Beginner
#3: Introduction to Engineering and Design
This is a course from Brown University and edX. It offers beginner studies that include an overview of the major kinds of engineering.

As you begin your studies, you'll learn about design challenges specific to this area of study. You will explore problems that other kinds of engineers have to solve too.

Experts that have worked in this industry will be part of the course. They offer insights into problems you'll face as you begin your career.

The focus of this course is on design. As a result, your learning will involve:

Design techniques
How to design devices for medical use
How to assess the performance of devices
One of the best parts of this biomedical engineering online course is that you get to develop, design, and test a prototype. The device you develop can be an actual physical object. You can also design it using CAD software. Either way, you get practical experience in putting what you learn into action.

This free course requires 2-3 hours of work each week for three weeks. There are no requirements to take the course. Having good algebra skills is a bonus, though.

Points: 9
Affordability: Free
Accreditation: Brown is accredited by the New England Commission of Higher Education (NECHE). The engineering program is accredited by the Engineering Accreditation Commission of ABET, Inc.
Learning Level: Beginner
#2: Bioinformatics Specialization
This is a set of seven courses from UC San Diego and Coursera. It focuses on problems in modern biology.

This is a common class for biomedical engineers. You'll explore how to address some of the most important questions facing biologists today.

You will learn how to:

Use technology to examine DNA
Sequence genomes
Compare genes and proteins
Additionally, you will see how animals have evolved over time. This is done to show you how you can use evolution to track the development of things like viruses.

This online biomedical engineering course is the longest on this list. It should take about 11 months to complete. You can work at your own pace, though. Since this is a beginner course, you might be able to move more quickly and finish in a shorter period of time.

Points: 9
Affordability: Enrollment is free, but fees (typically around $50) are required in some cases. Other costs are associated with taking the class as part of a specialization, which requires a subscription. Learn more about Coursera pricing.
Accreditation: UC San Diego is accredited by WASC Senior College and University Commission (WSCUC). The engineering program is accredited by the Engineering Accreditation Commission of ABET, Inc.
Learning Level: Beginner
#1: Perspectives in Biological Engineering
This free class is from MIT. It is a graduate course, so the studies are advanced.

Part of being a biomedical engineer is understanding how to use science and technology to solve problems. This problem-solving component is the focus of this class.

Learning targets include:

How to bring biology and engineering together
How to design medical devices
Understanding molecular mechanisms
This class requires you to work on an original research project. By conducting your own research, you can more easily apply what you learn in this class.

This best biomedical engineering online course is free and all materials are available for download. You can work at your own pace without worry about deadlines.

This course is based on a class that was offered on the campus of MIT. The materials are provided for free. However, there is no class interaction. There is also no teacher, so you learn all on your own.

Points: 11
Affordability: Free
Accreditation: MIT is accredited by the New England Commission of Higher Education (NECHE). The engineering program is accredited by the Engineering Accreditation Commission of ABET, Inc.
Learning Level: Advanced
Frequently Asked Questions
What is biomedical engineering?
This is the study of biology and engineering. Engineers design equipment that is used in healthcare. This equipment can be anything from computer systems to artificial organs. It might also be software or tools used for diagnosing medical issues.

Bioengineers do a lot of other things as well. They might install equipment in hospitals. They maintain it and repair it when needed. Engineers also train other people to use medical devices.

For example, let's say a new piece of medical equipment is installed. A bioengineer will teach doctors, nurses, and other staff to use the machine.

There is a lot of paperwork too. You'll write reports and publish research. You will likely evaluate the safety of medical equipment as well.

These workers aren't just employed in medical fields. You might find them working for the government or a private research firm. Others have jobs in sales and manufacturing.

What are some common biomedical engineering subjects?
This kind of work requires a lot of science and math. You can't get by with basic classes, though. In college, you need to take:

Chemistry
Physics
Biology
Statistics
Calculus
Engineering courses are a must, as well. Some possible courses might include:

Engineering design
Circuit analysis
Instrumentation and measurements
In addition to these common courses, there are many classes you can take to further your studies. For example, if your area of emphasis is in imaging, you will likely take a biomedical signals course. But if your concentration is in neuroengineering, you're more likely to take a class on sensation and perception.

The types of classes you take during undergraduate studies will be similar to those in a graduate program. However, graduate classes are typically more in-depth. They are also more challenging. More specific courses in specialized areas are usually found in graduate school as well.

How do you get experience as a biomedical engineer while still in college?
Many jobs in this field require experience. This is true even for entry-level positions. But you can get experience by doing an internship.

An internship pairs you with a mentor in your area of specialty. That mentor provides you with on-the-job experience that helps you put your learning into action in the real world.

Internships are usually a required part of undergraduate studies. They are part of graduate studies as well. This enables you to get experience before you even graduate from school.

Usually, internships are unpaid and last a semester. But some colleges and universities require a two-semester internship.

Other internships are paid, even if the pay isn't that good. The type and length of the internship vary based on your program. Whether you get paid will depend on your program too.

In addition to internships, most programs have lots of hands-on learning built into the courses. This usually includes biomedical design work. These design experiences are typically very detailed and extend over the course of a semester.

Is a bachelor's degree in biomedical engineering enough?
There are many jobs available in this field for workers that have at least a bachelor's degree. In fact, many careers in this field require nothing more than a bachelor's degree. Pay for these jobs can be significant.

However, some jobs require applicants to have at least a master's degree. In some cases, having a doctorate is required. The educational level that's required depends on many factors, not the least of which is the type of job you apply for.

The important thing to remember is that you can find good-paying jobs with a bachelor's degree and work your way up should you desire.

Can you get a master's in biomedical engineering online?
Yes! There are several programs you can choose from to get your master's degree.

State colleges and universities, like the Colorado State University, offer online master's in this field. Likewise, smaller, private schools like Harvard University have online master's degrees in this area of study.

There are a lot of differences in online master's degree programs. It's important to do a lot of research on the schools you like. As noted earlier in this article, cost is a big factor for students when selecting a program of study. Generally speaking, private schools like Harvard are more expensive than state schools.

In-state and out-of-state tuition can make a huge difference in cost. If you attend an in-state college, it could be less expensive than if you attend a college in a different state.

The time that's needed to finish an online biomedical engineering masters also varies.

Some programs might require 27-30 credit hours. Others might require 33-36 credit hours. Some programs have a thesis component, which adds to the timeline. Whether you go to school part-time or full-time will also make a difference.

Also, be sure to check if the online master's program is accredited.

As described in our rankings, accreditation is valuable. For example, credits are more likely to transfer to another school. Admission to Ph.D. programs sometimes requires that your master's degree is from an accredited school as well. One of the most common accrediting bodies for biomedical engineering is the Engineering Accreditation Commission of ABET, Inc. Be on the lookout for their seal of approval as you look for master's degree programs online.

These are just a few things to consider when looking for a biomedical engineering master's online.

Can you have a specialty in biomedical engineering?
Absolutely! This is a huge field. It has many different jobs. Most workers have a very specific area of concentration. Some examples include:

Clinical engineering – This career focuses on finding ways to deliver health services more quickly. Delivering them more effectively is also important.

Systems physiology – These workers study living systems. They use engineering tools to explore things like bacteria. They look at how systems respond to changes. Often, these workers study humans as well.

Bioinstrumentation – This field of work centers around using computers and electronics to create medical tools. Those tools are then used to diagnose medical problems. They are also used as part of treating medical conditions.

Biomechanics – This job has to do with studying mechanical processes like thermodynamics. These studies are done to try to solve medical problems.

Biomaterials – Workers in this field look at materials and how they can be used in medical devices. This includes man-made and natural materials.

Rehabilitation engineering – These engineers create devices that help people recover from illnesses.

What is the current salary for a biomedical engineer?
According to the Bureau of Labor Statistics (BLS), the average annual salary for this line of work in 2018 was $88,550. This is about $42.57 per hour.

The pay range for this career is very broad, though. For example, the lowest 10 percent of workers earned less than $52,000 in 2018. The highest 10 percent of workers made nearly $102,000 in 2018. So what's the reason for this broad difference?

Several things impact how much a biomedical engineer makes.

First, education level determines your salary. For example, an engineer with a bachelor's degree and five years of experience will earn less than one with a master's degree and five years of experience.

Second, the amount of time someone has been in this line of work can influence how much they make. A worker with 25 years of experience will certainly make more money than one that has just two years of experience.

A third factor that impacts salary is one's specialization. For example, engineers that work as educators make around $61,000 per year on average. Workers in manufacturing earn over $100,000 per year on average.

Where you work can also play a role in how much money you earn. For example, according to Payscale, bioengineers that work in San Francisco earn nearly nine percent more than the national average. By contrast, workers in this field that work in New York City earn about five percent less than the national average.

Are biomedical engineers in demand?
This field is not predicted to grow very fast in the coming years. According to the Bureau of Labor Statistics (BLS), job growth is expected to be at four percent between 2018 and 2028. This is a little less than the average for all jobs.

However, this line of work could see faster growth in the late 2020s for two reasons.

First, the Baby Boom generation is getting older. As they live longer, they require more medical attention. Since biomedical engineering is all about designing medical devices and solving medical problems, more patients could mean more jobs.

Second, as rapidly as technology is advancing, more and more companies could be looking for qualified workers to help meet demand. This includes engineers that can design new devices. It also includes workers that can conduct research.

In either case, though job growth isn't expected to be very high in the short-term, it could increase rapidly as the years go by.

Where do biomedical engineers work?
The largest share of biomedical engineers work in the medical equipment and supplies field. According to the Bureau of Labor Statistics (BLS), 19 percent of bioengineers work in this area. This includes careers in medical equipment sales or service. Workers that test and evaluate medical equipment would be lumped in this category too.

The next most common field of work is in research and development. About 16 percent of bioengineers work in this field. These workers design biomedical devices, like artificial limbs or medical tools.

Other career areas include instruments manufacturing, health care, social services assistance, and education. Each of these fields comprises 10 percent or less than the biomedical engineer workforce.

What are some careers for a biomedical engineer?
As discussed earlier, this is a very broad field. That means there are many different types of jobs you can get with a degree in biomedical engineering.

Here is a short list of some of the most common jobs:

Biomedical scientist – This job has a lot to do with research. Often, these scientists oversee clinical trials. For example, they might use human subjects to test a new kind of artificial limb.

Biomaterials engineer – In this career field, workers design materials used to improve patient health. For example, they might create a new kind of system that delivers drugs more efficiently. They might also develop new materials that can fix a problem with a patient's body. An example might be a new kind of artificial skin to cover a severe burn.

Manufacturing engineer – As the name indicates, this career is all about designing and producing products. More specifically, developing products that can be used in the healthcare space.

Orthopedic bioengineer – These workers develop products that assist people with movement. They design implants to replace worn-out joints, bones, or muscles. For example, if someone needs a hip replaced, an orthopedic bioengineer would be involved in developing the replacement hip.

Quality engineer – A quality engineer is in charge of inspecting medical products. They make sure medical products meet standards before they're manufactured and used on patients.

Consultant – Consultants work with different organizations to recommend courses of action for research, development, and so forth. For example, a consultant might evaluate the equipment a hospital is using and make recommendations for upgrades to improve patient care.

Educator – Teaching at the college or university level is a common option for biomedical engineers. Typically, teachers have worked in the field, gotten practical experience, and use that experience to teach the next generation of engineers.

What careers are related to biomedical engineering?
Architectural engineer – These engineers plan and coordinate activities regarding the construction or rehabilitation of buildings.

Chemical engineer – Chemical engineers have many job duties. This includes researching ways to improve manufacturing processes. They also help create safety procedures for companies that work with chemicals that might be dangerous.

Mechanical engineer – A mechanical engineer spends much of their time designing and developing mechanical devices. They also build and test devices.

Physician – Medical doctors diagnose medical problems and prescribe treatments to address those problems.

Biochemist – A biochemist is responsible for studying living things and biological processes. For example, a biochemist might examine the properties of DNA in a laboratory setting.
OCR Staff
January 2020
More Rankings of Interest: