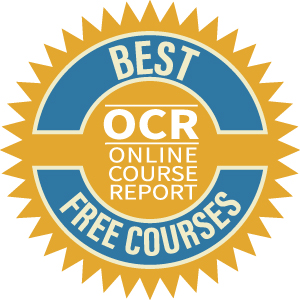 Contrary to what you might think, you don't need years of patience and study to become proficient at practicing yoga. There are so many resources available online that nearly anyone can find a yoga discipline that's ideal for their ability level. But while it's not hard to find free yoga classes online, it can be difficult to narrow down the best ones. That's where our review comes in.
Whether you are a beginner who wants to understand the terminology, an instructor looking to add some new techniques, or somewhere in between, we've got a course on our list to suit your style.
Featured Program
Disclaimer: Some courses may include an affiliate link. Courses were chosen first based on the methodology with affiliate links only added after the ranking was complete.
We've narrowed down our favorite free online courses for learning yoga using a methodology we developed to rate all the options. The best picks are at the top, although all of these classes are terrific and well-researched. If you're ready to start learning some yoga, here are some perfect places to start.
Ranking 10 Free Online Courses for Learning Yoga
1. Engineering Health: Introduction to Yoga and Physiology
Offered by NYU via Coursera
This comprehensive 54-hour course hosted on Coursera is taught by three NYU instructors and is our favorite choice for free online courses for learning yoga. It's intended to introduce students to all of the body systems from a health and wellness perspective. The focus is on yoga plus meditation and mindfulness as a beneficial therapy for chronic and long-term health issues.
Students will progress through six weeks of lessons, each focused on a particular area of the body. The goal is to help students understand how yoga can reduce stress and aid in healing. It is suitable for college students, medical practitioners, yoga teachers, and others who are interested in the healing arts. The modules cover:
• An introduction to yoga and physiology
• The cell and homeostasis
• Genetics
• The nervous system
• Respiratory and cardiovascular systems
• Lymphatic and immune systems
• Musculoskeletal system
• Renal and digestive system
• Endocrine and reproductive systems
• The effects of chronic stress on the body
As with all Coursera offerings, the free online yoga course can be taken in audit mode. This will allow students to access most of the reading materials, lectures, and videos for the class. Those who wish for certification can do so for an additional cost.
Cost: Free
Certificate: Yes, with a fee
Time to Complete: 54 hours
Curriculum: Introductory
User Experience: Excellent
Quality of Instruction: Excellent
Pros:
•A perfect introduction to the human body systems
•Flexible start and stop times
•Practice yoga as you progress
Cons:
•Graded assignments are not part of a free membership
2. Yoga for Work
Offered by Gurudath Sadanandan via Udemy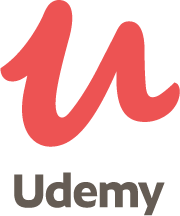 This is a beginners course for those who are interested in practicing yoga at work. Its designed to teach you 15 moves over 15 days and is simple enough to follow the steps while standing at your desk. You don't even need a yoga mat or props to complete the exercises in the course. All you need is patience and the willingness to focus for just a few minutes each day.
The instructor, Gurudath Sadanandan, is a founder of the Indian start-up Yogacracy. Right from the start, his soothing voice and simple instructions will put you at ease. This free online yoga course is especially helpful for those suffering from discomfort and tightness, as it is gentle and will ease you into activity over the span of a couple of weeks. If you've been inactive for some time or you're worried about injuries or overdoing it, this is the place to start.
The yoga exercises are designed to be done regularly once the initial period of instruction is over, and are suitable for daily stretching or as a warm-up for more rigorous activities.
Cost: Free
Certificate: No
Time to Complete: Three hours
Curriculum: Introductory
User Experience: Excellent
Quality of Instruction: Excellent
Pros:
•Ideal for total beginners
•Non-distracting on-demand videos
•Use as part of your other practices
Cons:
•Certification not available
3. Yoga For Women Level 1
Offered by Gurudath Sadanandan via Udemy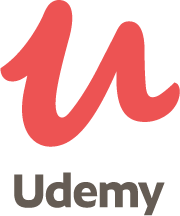 This is the second offering on our list by Gurudath Sadanandan and we've placed this one near the top as well. Although it is a short course at just over an hour long, it provides the perfect foundation for digging deeper into yoga. It is ideal for those who are true beginners.
There are 32 basic exercises taught over the span of 10 days. Each day you will learn and practice something new, with instructions that are simple and easy to understand. Although the course is introduced by Guradath, we appreciated that he turned the demonstration part of the video over to a woman, as it should be.
Although the free online yoga course is dedicated to women, it is suitable for men, too. It introduces the basic techniques of yoga to help strengthen mind and body. The course also touches upon Ayurveda and the tridoshas. The basic exercises are not difficult and can be done on their own or as a warm-up to any other fitness program. The yoga course is designed for all abilities and age groups.
The only potential downside to these lessons is that although the background music is pleasant enough, the repetition of it can get a bit maddening. Fortunately, once you have learned the basic exercises, you can turn the sound off and work in silence or choose your own music from another source.
For those who would like to move on to more challenging exercises and concepts, Yoga For Women Level II is also free in the Udemy platform.
Cost: Free
Certificate: No
Time to Complete: One hour, 40 minutes
Curriculum: Introductory
User Experience: Excellent
Quality of Instruction: Excellent
Pros:
•Ideal for those who are just starting out
•Clear instructions
•Calming and low-impact
Cons:
•Certification not available
4. 7-Day Home Yoga Strength Retreat
Offered by Passion.io via Udemy
As the name suggests, The 7-day Home Yoga Strength retreat features 7 lessons over the course of 7 days. It's designed to teach students how to become flexible and strong, as well as experience more inner peace. It is offered by Passion_io, an online app creation site.
No experience is required, which makes this free online yoga course perfect for beginners. Also, if you've tried yoga before and it just didn't seem to work for you, this course could offer you a new perspective and some inspiration to try again.
Overall, the course takes a little over four hours and covers topics such as core strength routine, meditation and relaxation, sun salutations, and much more. What we really love about this online course for yoga is that reviewers absolutely love it. The enthusiasm shown for this course offering demonstrates just how much people love it.
Cost: Free
Certificate: No
Time to Complete: Four hours, 20 minutes
Curriculum: Introductory
User Experience: Excellent
Quality of Instruction: Excellent
Pros:
•Excellent introduction for beginners
•No waiting—start right away
•Bonus breathing tutorial
Cons:
•No certificate offered
5. Free Yoga Classes for All
Offered by DOYOUYoga
DOYOU Yoga is a virtual yoga class platform boasting over 280,000 members. The site features hundreds of classes, single sessions, and programs for all levels of experience. You can log on to the platform from your laptop, desktop, iPhone, iPad, Android devices, or TV, making it one of the most accessible free yoga course sites on our list.
Whether you are a beginner looking to increase flexibility and gain strength, or an experienced yogi looking for something challenging, you will find it at DOYOU. Here are just a few of the current offerings:
• Stay Home, Stay Fit Challenge
• Forever Fit in Eight Weeks
• Ultimate Core Yoga Shred
• Yoga For The 7 Chakras
• Beginner Level Pilates
• Thirty Day Meditation Challenge
• Advanced Vinyasa Workshop
The program is free to join, and you can remain a free member for as long as you would like. The free membership gives you access to a more limited number of classes, although there is still a significant amount available. Sessions are typically shorter, and ads are sometimes embedded in the video player. A premium upgrade is available, although it is not required for membership.
Cost: Free
Certificate: No
Time to Complete: Varies
Curriculum: Introductory to advanced
User Experience: Excellent
Quality of Instruction: Excellent
Pros:
•Hundreds of classes to choose from
•Perfect for individuals at all levels
•Easy-to-navigate platform
Cons:
•Some features, such as ad-free instructional videos, are only available at the premium membership level
6. Learn to Design Your Own Healing Yoga Classes
Offered by Skillshare
Yoga teacher Deep Kumar leads this informative course on designing a yoga class that can impact your students physically, mentally, and spiritually. He cautions that designing a class without a deep understanding of the fundamentals can even be a dangerous practice, and he aims to teach students how to understand the physiological and emotional value of the poses, along with proper breathing techniques.
There are 12 lessons that span over three hours. It is recommended that you take them in sequence to get the most out of the free yoga course. There is a theoretical section consisting of a recorder course that took place in Malaysia, and the second part of the course features two full deep yoga classes.
While this is a premium course on the Skillshare platform, newcomers can take advantage of the site's free trial membership, which will give you access to premium content for two months.
If you sign up for the trial, be sure to cancel it before the deadline is up to avoid being charged. If you prefer not to sign up for the trial, you can take advantage of several free shorter classes in yoga to see if you enjoy them first.
Cost: Free
Certificate: No
Time to Complete: Three hours, 16 minutes
Curriculum: Introductory to Advanced
User Experience: Excellent
Quality of Instruction: Excellent
Pros:
•Ideal for yoga instructors who want to take their practice to the next level
•Engaging and interesting
•More in-depth than most free courses
Cons:
•Certification not offered
7. Yoga for Beginners: A Fifteen Day Foundational Course
Offered by Skillshare
This course is taught by Abi Carter, a British yoga instructor and founder of Yoga 15. Carter is a soft-spoken instructor with a wealth of knowledge, and she is a National Academy of Sports Medicine qualified personal trainer qualified in Hatha, Power Yoga, and Zenthai Flow. She is also Yoga Alliance certified.
Yoga 15 is a non-spiritual program designed for performance and recovery, so there is a little less "wu" in this offering, as you might expect. Carter leads students through a series of fairly comprehensive 15-minute daily sessions that are designed specifically for beginners. The entire course takes a little over three hours and was created with the concept that anyone can practice yoga for 15 minutes at a time.
While this yoga course states it is for beginners, what is not mentioned is that those beginners should have at least some level of fitness to feel accomplished in these classes. If you have a degree of flexibility and are naturally athletic, you will succeed at this course. If you are out of shape and haven't limbered up in a while, you might find it challenging. We would classify this as more of an intermediate course, although you can certainly modify it if necessary.
Skillshare offers a free two-month trial of their platform, after which you will need to pay a monthly or yearly membership fee. The trial would allow you to take this course for free. Just remember to cancel before the deadline or you will be charged.
Cost: Free
Certificate: No
Time to Complete: Three hours, 49 minutes
Curriculum: Introductory to Intermediate
User Experience: Good
Quality of Instruction: Excellent
Pros:
•Pleasant and calm instruction
•Avoids the use of spiritual terminology
•Knowledgeable instructor
Cons:
•May be too difficult for beginners
8. Yoga Exercises—Revised
Offered by Alison

Over 10,000 students have enrolled in this excellent short yoga course on Alison by Dashama. It begins by teaching students the correct way to do hamstring , hip, and shoulder stretches, and progresses on to stomach massages. Participants will learn about lean body stretching and inner thigh flexibility, along with Pranayama yoga breathwork and sun salutation.
Students will then be guided through each pose of Sivananda yoga, a gentle slower-paced style of yoga that focuses on meditation, breathing, and chanting. You will learn about Sivananda's five branches of philosophy which include:
• Relaxation and meditation
• Diet
• Positive thinking
• Exercise
• Proper breathing
There are 15 short modules in all. The course can be taken for free, but if you would like certification, you can purchase it in the Alison shop for a small fee.
Cost: Free
Certificate: Yes, with a fee
Time to Complete: 1.5 to 3 hours
Curriculum: Introductory
User Experience: Fair
Quality of Instruction: Good
Pros:
•Good basic instruction
•Suitable for beginners with some level of flexibility
•Well-reviewed by former students
Cons:
•Ads can be distracting
9. Yoga Exercises for Core Strength and Flexibility – Revised
Offered by Alison

This yoga course, also taught by Dashama, is for those who have the basic poses down and are ready to move on to some more advanced concepts. Designed to improve balance and posture and fine-tune alignment, the moves taught in this course build upon a solid foundation of core moves, so you will want at least some experience with yoga before signing up.
The modules consist of short lessons of a few minutes each, focusing on such topics as:
• Wrist strengtheners and stretches
• Neck stretches to relieve stress
• Yoga for hips and lower back
• Breath Pranayama
• Playful Vinyasa yoga
• Bliss breathe
Certification is available in the Alison store upon completion of the course, however, you can take it at no charge without the certificate option.
Cost: Free
Certificate: Yes, with a fee
Time to Complete: 1.5 to 3 hours
Curriculum: Introductory
User Experience: Fair
Quality of Instruction: Good
Pros:
•Great for leveling up to alignment poses
•Clear instructions
•Highly-reviewed by former students
Cons:
•Distracting ads
10. The Definitive Guide to Yoga
Offered by Healthline
The Definitive Guide to Yoga is not a formal course. Instead, it's a comprehensive read designed to teach newcomers all the basics of the practice. The article is a compilation of posts from yoga medicine instructors from all over the country and covers a wealth of topics including:
• Definition and history of yoga
• Why you should practice yoga or become an expert
• The basics and foundation, including the various types of yoga
• Where to begin, including video tutorials
• Intermediate stages
• Entering the pro and advanced stages
• Expert opinions
• What you need to get started, plus a shopping list
• How to measure your progress and successes.
There are plenty of other resources to tap into on this page as well, including a list of books, articles, podcasts, and videos to learn more.
Cost: Free
Certificate: No
Time to Complete: Varies
Curriculum: Introductory
User Experience: Good
Quality of Instruction: Good
Pros:
•Great for those who would like to read more in depth about the practice of yoga
•Well-written
•Covers all the basics
Cons:
•No milestones or course structure
Frequently Asked Questions About Free Online Courses in Yoga
It doesn't matter whether you are completely new to yoga, a long-time veteran, or you're aspiring to become an instructor, you still probably have some questions. In this section, we've compiled some of the most frequent queries about how online courses for yoga work.
What Are the Benefits of Yoga?
Too often, catchphrases like "yoga balances the chakras" or "helps me tap into my energy fields" can be intimidating and even prevent people from beginning a yoga practice. But beyond the woo-woo, yoga has some proven benefits to consider:
• Increases flexibility
• Builds Strength
• Improves muscle tone and balance
• Teaches better breathing
• Promotes mental clarity
• Fosters a sense of peace and well-being
• Increases self-awareness and self-confidence
• Improves joint health and mobility
• Corrects posture
• Increases blood flow
• Boosts immunity
With so many benefits, this low-impact practice is one of the easiest all-in-one fitness regimens to incorporate into your life, regardless of age or ability.
How Often Should I Practice Yoga?
Most experts suggest doing yoga two or three times each week. Traditionally, sessions last around 60-90 minutes, but that is changing. It can be hard to carve that much time out of an already busy schedule.
Believe it or not, even practicing yoga for an hour a week can have benefits, and it doesn't have to be all at once, either. In fact, dividing your yoga sessions into 15 to 20-minute time slots can still be amazing.
If you're interested in beginning a yoga regiment, don't let lack of time be a barrier. Do what you can and enjoy the experience.
I'm Not Flexible or Athletic. Can I Still Do Yoga?
Lack of flexibility is one of the central myths that people cling to as an excuse for not starting a yoga practice. Years of seeing images of yogis who can contort themselves like pretzels have conditioned people to believe they need to be an acrobat to take up yoga.
The truth is that flexibility is not a requirement of yoga, it's a result of practicing yoga. All poses can be modified to help you hold them correctly, and with time you will grow more limber.
Which Yoga Course Should I Choose?
No one yoga class works for everyone, and you will likely find yourself drawn to specific courses over others. We recommend looking at all of the free classes on our list to see what appeals to you. If you're worried about being bombarded with emails, you can set up a separate email account to keep all of your free class information organized.
What Education Do I Need To Be a Yoga Instructor?
There are no official educational or licensing requirements in the US to become a yoga teacher. In fact, many of the best instructors are self-taught. Of course, the most important thing is that you have a passion for yoga and a fair amount of experience with the practice.
Although certification is not necessary, most students will want to know that their instructor has been certified. There is a lot of competition among yoga teachers, so the more you can demonstrate your skills and credentials, the better your chances of getting a position in the field.
Do Free Online Classes Offer Yoga Instructor Certification?
You may notice that some of the course offerings on our list come with options to obtain certification. This is not the same as certification as an instructor. While free yoga classes online can introduce you to new methods and expand your skills, they are not meant as a pathway to official documentation.
There are various studios, gyms, and organizations which run certification programs. If you choose to go this route, you will want to carefully weigh your options before selecting the right opportunity.
Who Should Take Free Online Courses for Learning Yoga?
There are no prerequisites for remote yoga classes, and in general, they are open to anyone eager to learn. Those who take online yoga classes come from diverse backgrounds, age groups, and levels of ability.
In short, you should take online yoga courses if you are interested in learning more about yoga, fitness, health, and how to tie the three together to improve your life.
Are Free Yoga Courses Worth It?
We certainly think so. Although some of the ones on our list are shorter than in-class offerings, they can provide you with a taste of different styles before making a financial commitment.
Free yoga classes online have more to offer than many expect, and some of the courses are surprisingly robust. If you are even vaguely interested in yoga, now is the change to try it out and see if it's something you like. You may surprise yourself in the long run with better health, fitness, and a new hobby.
Related: