Now, more than ever before, the expertise of psychologists is needed. Efforts to end systemic racism, a country fractured by politics, and the COVID-19 pandemic have left many struggling with mental health issues.
The field of psychology has many career paths, and if you're looking to explore them, free online courses in psychology can help. Taking free classes can give you a good overview of what is involved in getting an online degree in psychology and may even help you in your personal life. Plus, changes are coming in the way psychologists conduct research and deliver services. Those already in the field can benefit from learning new methods or brushing up on some best practices.
In this article, we present a list of free online courses in psychology. There are several such courses to choose from, but we've narrowed our selections down to the top 10 offerings using our exclusive methodology. Following the review, you can learn a little more about how free online courses work and what to expect from them.
1. The Science of Happiness
Provided by UC Berkeley via edX
The Science of Happiness is a free course for anyone who wants to use the science-based principles of positive psychology to live a meaningful and happy life. Taught by two directors from the Greater Good Science Center at UC Berkeley, it has multiple practical applications and has garnered rave reviews from the Huffington Post and those students who have participated in this engaging course.
The teachers strive to make the science of psychology fun and personal, covering topics like:
The true meaning of happiness and why it matters to you
How to increase your own happiness and that of others
How kindness, community, and social connection is a crucial element of happiness.
The mental habits that are most conducive to happiness
Mindfulness for happiness
It is suggested that you take this self-paced course over 11 weeks, studying for approximately four to five hours each week to get the full benefit.
Cost: Free
Certificate: Yes, with an upgrade
Time to Complete: Approximately 11 weeks
Curriculum: Beginner
User Experience: Excellent
Quality of Instruction: Excellent
Pros:
Start anytime and go at your own pace
Practical applications to everyday life
Accompanying Facebook group to practice what you have learned
Cons:
2. Psychological First Aid
Provided by Johns Hopkins University via Coursera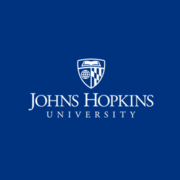 Johns Hopkins University is one of the preeminent medical research Universities in the world, known globally for innovation in health care. In this six-hour course, students will learn to recognize mental health emergencies and apply psychological first aid to those who need it most.
To provide perspective on trauma and injury not of a physical nature, the course teaches students to use the RAPID model, which stands for:
Reflective listening
Assessment of needs
Prioritization
Intervention
Disposition
Developed in collaboration with Johns Hopkins Open Education Lab, students will walk away from this course with a clear understanding of how to help those dealing with the psychological aftermath of trauma to access what they need to be well.
Cost: Free
Certificate: Yes, with a fee
Time to Complete: Approximately 15 hours
Curriculum: Beginner
User Experience: Excellent
Quality of Instruction: Excellent
Pros:
Practical and useful for anyone
Offered in over a dozen languages
Taken by nearly 350,000 students
Cons:
Focuses more on practical solutions rather than theory
3. Foundations of Positive Psychology Specialization
Provided by University of Pennsylvania via Coursera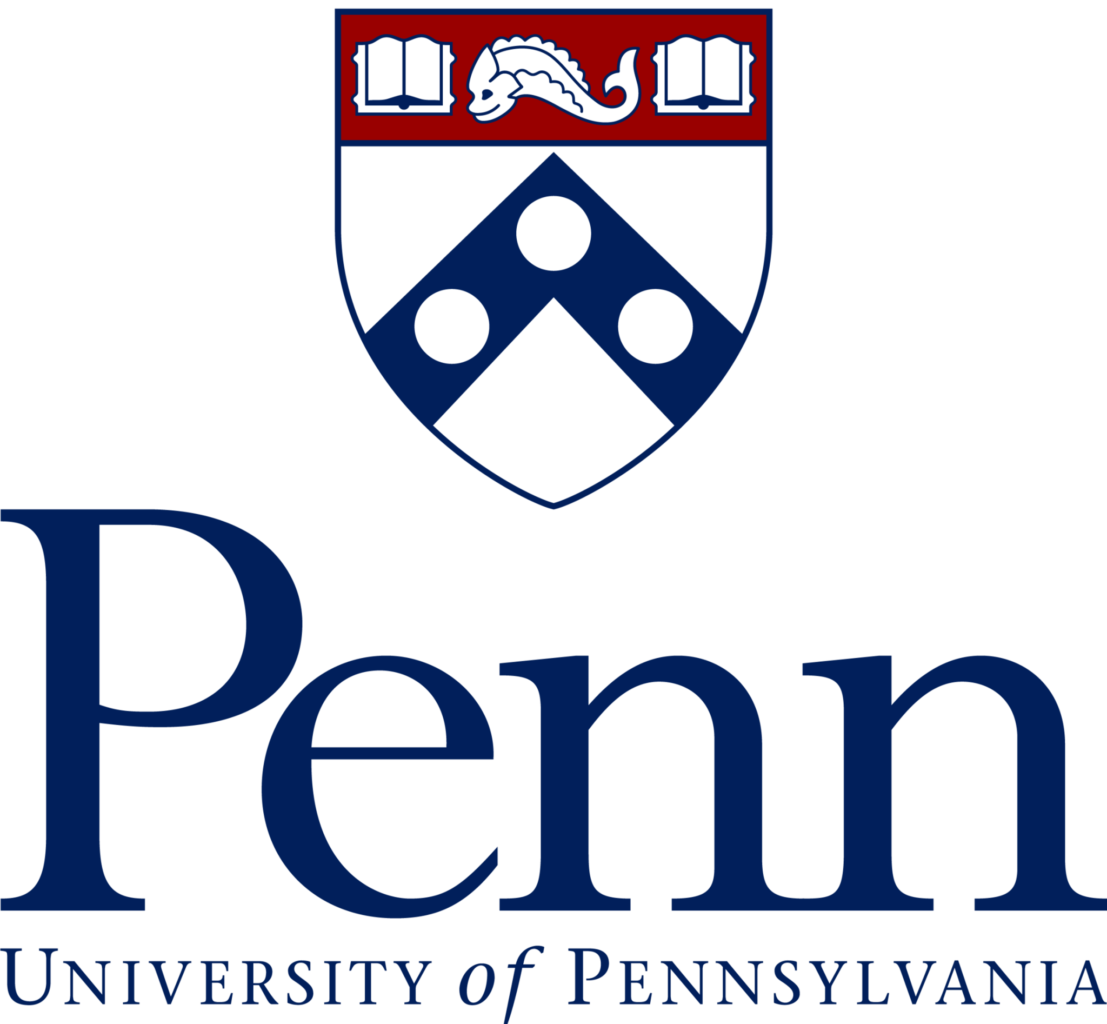 This specialization is offered on the Coursera platform through the University of Pennsylvania. Taught by five expert faculty members of the institution, it consists of five separate courses:
Positive psychology is a term coined by Dr. Martin E.P. Seligman and is a study of what makes a life worth living. Students can take the entire specialization or pick and choose from each of the courses. While Coursera is a fee-based site, anyone can access most of the materials for these courses at no charge by signing up in audit mode. Although this won't provide you with a certificate of completion, it will give you life changing-knowledge from a leading university.
Cost: Free
Certificate: Yes (with a fee)
Time to Complete: Approximately Five months (suggested four hours weekly)
Curriculum: Beginner
User Experience: Excellent
Quality of Instruction: Excellent
Pros:
Start anytime and go at your own pace
Access the coursework on mobile
4.8 star-rating from former students
Cons:
Certificate of achievement can only be obtained at the paid level of the courses
4. Introduction to Psychology
Provided by Yale University via Coursera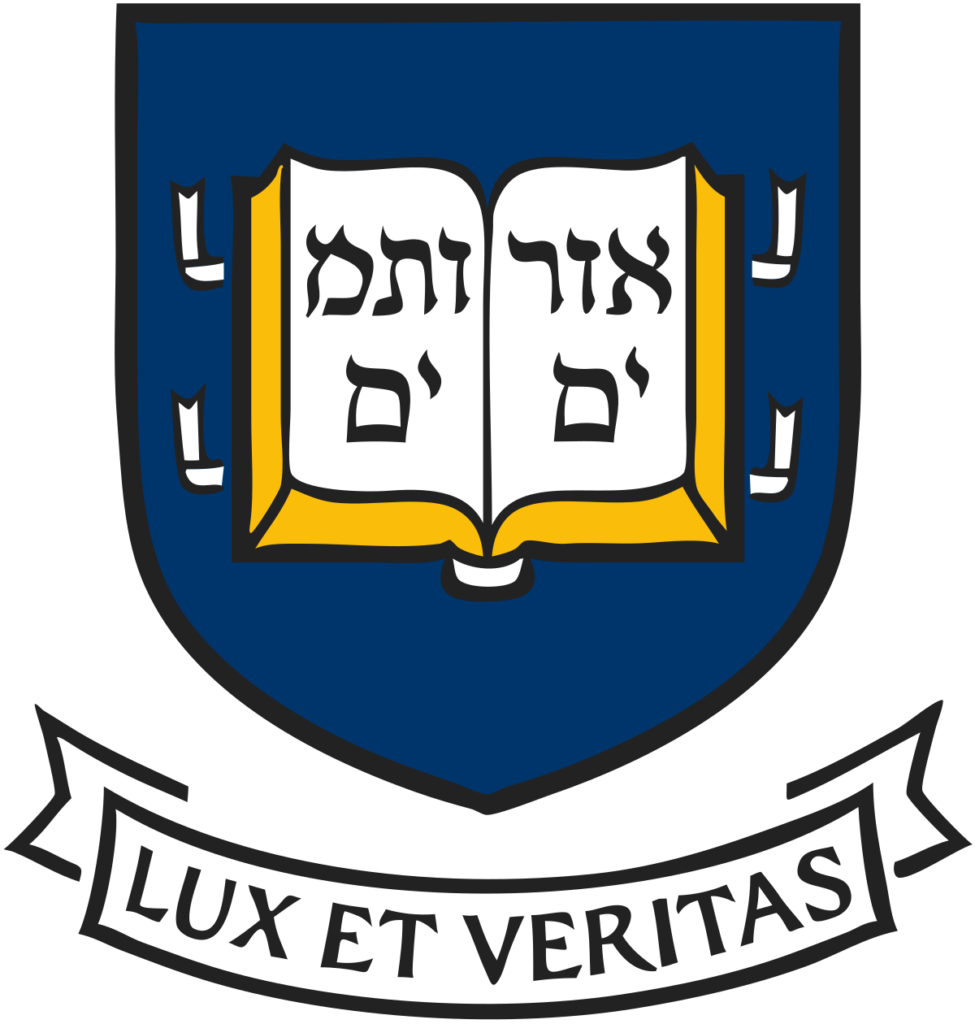 If you've ever wanted to study psychology from an Ivy League school, this is your chance. Join Paul Bloom, Professor of Psychology and Cognitive Science at the University, for this 15-hour course that will give you a comprehensive overview of psychology and the science of human behavior and thought.
There are over 80 short videos offered during the span of six engaging modules. Each module takes between a half-hour to three hours to complete. The course covers topics like:
Foundational psychological theories and findings in psychology
The field of neuroscience
Freud's psychodynamic theory
Psychological research into development and language
Cognitive psychology and how we perceive the world
Social psychology
The role of genes and environment in explaining individual differences
Prominent mental illnesses and therapies
Cost: Free
Certificate: Yes, with the paid version
Time to Complete: 15 hours
Curriculum: Beginner
User Experience: Excellent
Quality of Instruction: Excellent
Pros:
Taught by a leading Yale professor
Easy-to navigate learning platform
An excellent overview of the field of psychology
Cons:
Pre-taped so no one-on-one interaction with the instructor
5. Introduction to Developmental Psychology
Provided by University of Queensland via edX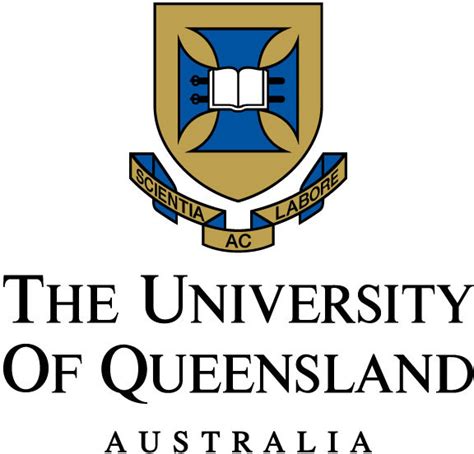 This fabulous University of Queensland course is perfect for anyone who has ever wondered about how we develop from birth. Ideal for parents, counselors, teachers, psychologists, and others who work with children, its taught by four knowledgeable professors and covers the following topics:
Developmental theories
How do babies make sense of the world?
What is the importance of social attachment?
Different stages of human language,
The various stages of social, cognitive, and moral development
Development in infancy, adolescence, and later on
It takes about eight weeks working one to two hours a week to complete the course and is entirely free. If you would like to obtain a verified certificate of completion, you can pay a $99 upgrade fee, but it is not a requirement.
Cost: Free
Certificate: Yes, with a fee
Time to Complete: Approximately eight weeks
Curriculum: Beginner
User Experience: Good
Quality of Instruction: Excellent
Pros:
Self-paced with no deadlines
Provides practical information for everyday life
Part of a series by the University of Queensland
Cons:
Verified learner certificate available only for an upgrade
6. Understanding the Brain: The Neurobiology of Everyday Life
Provided by University of Chicago via Coursera
Neurobiology is a fascinating field that pairs perfectly with any study of psychology. As we learn more each passing year about how complex the brain is, we find out just how much our behavior, communication, and problems can be explained by neuroscience.
In this 28-hour course, students will follow along with neurobiology professor Peggy Mason as she presents ten modules, each chock full of video lectures, readings, and quizzes:
The Nervous System
Neural Communication + Embodied Emotion
Neuroanatomy
Perception and Vision
Hearing
The Vestibular Sense & Gaze
Voluntary Movements
Motor Modulation
Homeostasis
Abstract Function
Cost: Free
Certificate: Yes, with a fee
Time to Complete: Approximately 28 hours
Curriculum: Beginner
User Experience: Excellent
Quality of Instruction: Excellent
Pros:
Offered by a well-known neurobiology professor at the University of Chicago
Subtitled in ten languages
Flexible deadlines and start times
Cons:
The certificate is not free
7. Abnormal Psychology
Provided by Doane University via edX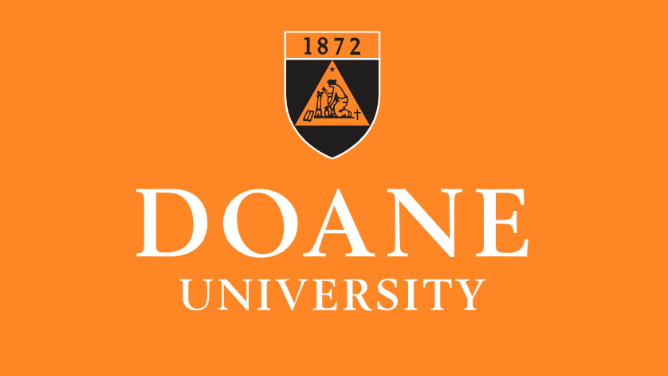 For those that want to do a deep dive into states of abnormal psychology, this course from Doane University fits the bill perfectly. Using the DSM-5 and a Biopsychosocial framework, it delves into abnormal behavior with a special consideration to cultural and biological diversity.
Students who complete this eight-week course will be able to demonstrate an understanding of the social, psychological, and physical factors that influence human behavior, along with how to identify psychological disorders. They will also come away with practical information about the latest treatment of mental illnesses and abnormal psychology.
Cost: Free
Certificate: Yes, with an upgrade fee
Time to Complete: Eight weeks
Curriculum: Intermediate
User Experience: Good
Quality of Instruction: Good
Pros:
Work at your own pace
Provides an overview of abnormal psychological behavior
Taught by Dr. David Kays, adjunct instructor in the Doane Psychology department
Cons:
Assumes some basic knowledge of psychology
8. The Psychology of Criminal Justice
Provided by University of Queensland via edX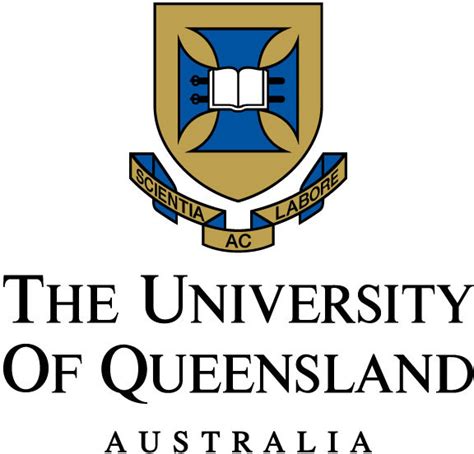 This course explores how students can learn to use behavioral science to improve the criminal justice system. Taught by three professors at the School of Psychology at UQx, it spans eight weeks and is an introductory humanities offering with practical applications. Students will use a case study of a crime, walking through a different part of the story each week:
Investigating the Crime Scene
Interviewing the Witnesses
Identifying the Suspect
Questioning the Suspect
Getting Ready For Trial
The Trial (Part 1)
The Trial (Part 2)
Epilogue
By the end of the course, you should be able to identify myths about the criminal justice system from a psychological perspective, understand how justice is administered, and understand how evidence informs our understanding of criminal justice.
Cost: Free
Certificate: Yes (with $99 fee)
Time to Complete: Eight weeks
Curriculum: Beginner
User Experience: Good
Quality of Instruction: Good
Pros:
Interesting and engaging
Excellent for criminal justice majors
Go at your own pace
Cons:
Certificate does not come free with the course
9. Mental Health for Coping with Stress & Anxiety (Coronavirus)
Provided by Transformation Services via Udemy
This timely course from Transformation Services is presented by Joeel & Natalie Rivera, top Udemy instructors, speakers, trainers, and coaches. The goal of the two-hour class is to assist those struggling with stress, anxiety, and isolation during Covid-19 quarantine to learn techniques to cope with the crisis.
The course is not only applicable to the pandemic but to any major crisis in life. Students will learn:
How to develop a growth mindset that sees opportunity amidst chaos
Using time wisely to learn, grow, and achieve goals
Deal with boredom in healthy and productive ways
Avoid negative thinking, anxiety, and worry
How to understand the psychology of mental health during a crisis
Cost: Free
Certificate: No
Time to Complete: Approximately two hours
Curriculum: Beginner
User Experience: Good
Quality of Instruction: Good
Pros:
On-demand videos to watch at your own pace
Short and sweet at just two hours long
Practical applications to reduce stress
Cons:
10. Five Amazing Psychology Experiments
Provided by Andrew Luttrell, Ph.D. via Udemy
This is a cool little course suitable for anyone who has an hour and wants to look at some quick, eye-opening psychological experiments. It's taught by Andrew Luttrell, a social scientist and the host of the Opinion Science podcast. Through five studies in psychology, students will learn about:
How to persuade someone else to do what you want, even if you don't have a good reason.
Why praising some kids for their intelligence vs. their hard word changed their test scores dramatically
Why people who held a hot coffee instead of an iced coffee thought a stranger was exceptionally kind and generous.
Quirky and upbeat, this quick class has English subtitles and has been taken by over 42,000 students. You don't need to know anything about psychology to participate. All you need is an open mind and the motivation to see the bigger picture and a variety of possibilities.
Cost: Free
Certificate: No
Time to Complete: One hour
Curriculum: Beginner
User Experience: Good
Quality of Instruction: Excellent
Pros:
Short and sweet
Fun and designed for all ability levels
Taught by an experienced psychologist
Cons:
Frequently Asked Questions About Free Online Courses for Psychology
Psychology is one of the most popular degree programs offered among schools in this country, which is ironic since mental illness has been on the upswing for decades. Studying psychology has applications not just for professionals but also for anyone who wants to better grasp human nature, behavioral science, and their own mental health.
All of the courses on our list are 100 percent free and can be taken in your own time. The subject matter is not difficult to master, and even those with no previous experience in psychology should get some benefit out of each course.
Below are some commonly asked questions about free online psychology courses and what to expect when you enroll.
Who Should Take a Free Online Course for Psychology?
Are you a human being? That answers your question. But beyond that, anyone who has internet access and the ability to use a computer can take a free online class in psychology. There are no prerequisites for these courses. All you need to do is bring your desire to learn.
Free psychology classes can benefit people from all walks of life. Professionals in the field can undoubtedly benefit from them to hone their skills. However, counselors, teachers, parents, students, medical professionals, and others can also benefit from having a better understanding of the intricacies of the mind.
Not only will psychology courses help you relate better to others and help them overcome their issues, but you will also learn about yourself. These courses can help if you've ever struggled with stress, anxiety, depression, or other issues.
Are Online Courses for Psychology Difficult?
Not at all. To sign up for any one of these courses, simply follow the directions on the website link. All of the courses are hosted on LMPs (learning management platforms) that give you step-by-step instructions on proceeding from one module to the next. You can start and stop them at any time.
You can access all of the courses on your personal computer, and you can also use your smartphone. This means they are accessible to you anyplace, at any time. Have a morning commute that is particularly dull and long? Sign in to your course and listen to a lecture on the way to work. Can't sleep? Work on your class for a little while before bed each night.
There are no complicated exams or tests, and while the courses may have quizzes, these can be done casually. There is no pressure to take online courses like this, which makes them more of a pleasure than a chore.
How Long Do Free Online Courses for Psychology Take?
You have probably noticed that the free online courses on this list vary in terms of length. Depending on what you select, a class might take you an hour, or you may be working on several modules that take a few weeks to finish. Because you can go at your own pace, you can take longer to complete them if you like, or you can speed up the process and finish up faster than the suggested time frame. The choice is entirely yours.
Are Free Online Courses Really Free?
Yes. You may notice there is a fee involved in certification for some of the listed courses. However, each of the offerings above is 100 percent free to take with no financial obligation. If you wish to obtain a certificate of completion, some of the platforms offer this additional benefit for an upgrade fee. However, it is not necessary to upgrade to take a course.
Are Free Online Courses in Psychology Worth It?
Like all of the free online courses on our list, participating in this type of continuing education is definitely worth the effort. There is no risk involved, so if you find you dont like it, all you need to do is quit the course or move on to something different. You may even find something completely unrelated you would like to study instead! If you are even remotely interested in psychology, any of the free courses in our review can benefit you emotionally and intellectually for years to come.
While you're here, check out these other free online courses: