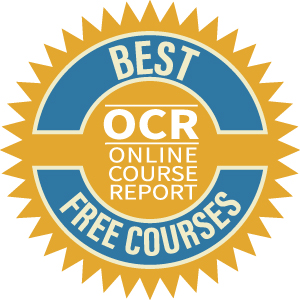 Computer networking has come a long way since the Department of Defense first linked a handful of clunky machines together in the 1960s. Today, we can't imagine not using this essential element of computing. Most of us take it for granted without considering what's happening behind the scenes.
Networks are used across the board in every industry and government, and companies invest big money in hiring the best and brightest networkers to keep things running as they should. Also called network engineers or architects, these professionals are the wizards behind the curtain, and they're in high demand.
Featured Program
Disclaimer: Some courses may include an affiliate link. Courses were chosen first based on the methodology with affiliate links only added after the ranking was complete.
In spite of the prestige of the position, there are a surprising number of paths one can take to study networking, and not every networking specialist holds a degree. If you're ready to learn more about networking, our list of the top free online networking courses can help.
Featured Programs
Although there are dozens of classes in networking, we've narrowed the choices down to 10 terrific options that will cost you nothing. These courses were chosen using a methodology we developed to sort through only the most helpful and content-rich free courses online.
Ranking 10 Free Online Courses for Networking
1. Cisco CCNA
Offered by Charles Sturt University
This short course is offered by Charles Sturt University and takes five weeks to complete. For students aspiring to become network administrators, it serves as the ideal certification track. Detailed and thorough, it teaches basic networking, IP addressing, routing, IP services and security, and troubleshooting.
The free online course covers each part of the Cisco CCNA blueprint, including the foundational technologies & theories you need to master to complete the CCNA exam successfully. Presented by senior industry based Cisco Lecturer Matt Constable, it's designed to give students a taste of the more advanced online postgraduate online offerings at Charles Sturt.
Upon completion of the course, you will take a timed, open-book exam from your computer. Provided you pass the exam with a 50 percent or more, you'll receive a completion certificate. Additionally, if you complete three or more short courses on the platform you will qualify for one credit for an industry elective subject in the University's postgraduate courses.
Because of the many benefits of this offering—including certification and the chance to receive credit—we've determined it to be our top pick for free online courses for networking.
Cost: Free
Certificate: Yes
Time to Complete: Five weeks
Curriculum: Intermediate
User Experience: Excellent
Quality of Instruction: Excellent
Pros:
•Excellent user platform
•College credit offered
•Certification offered
Cons:
•None
2. Juniper Open Learning
Offered by Juniper Networks
Juniper is one of the largest developers of networking products in the world. Since those who are skilled with Juniper networks technologies and the Juno OS are in high demand, it makes sense that the firm would offer free training. Juniper Open Learning is the company's web-based, self-paced exam preparation courses hosted on Junos Genius.
Once you've signed up and you're inside, you can choose from eight separate certification tracks, a getting started series, associate, specialist, and professional level practice tests, certification prep videos, and tons of other great resources. The platform is a little hard to get used to, but once you've got it mastered, the user experience is top-notch. Well-designed and visually appealing, it keeps you on track with your learning experience.
The courses in Juniper Open Learning are free just for signing up, which can be done by providing an email address and creating a username and password. After you've registered, you can complete the modules at your own pace, as there are no time constraints. If you need to stop, you can easily pick it right back up later where you left off.
If you want to obtain the certification, there is a fee. However, if you pass the assessment test on the platform, you will be awarded a 75 percent off voucher to take the certification exam through Pearson VUE.
Cost: Free
Certificate: Yes, with a fee
Time to Complete: Varies
Curriculum: Introductory to advanced
User Experience: Excellent
Quality of Instruction: Excellent
Pros:
•Learn from the experts at Juniper
•One of our top choices for free online networking courses
•Comprehensive and free training
Cons:
•None
3. Cisco Networking Academy
Offered by Cisco
Cisco Networking Academy (also called "NetAcad") offers several free beginner courses to get students started with networking. Cisco teaches about a million students each year, and they have virtual and live training all over the world.
This training is virtual, of course, and designed to introduce students to some of the key concepts of networking. There are five courses in all:
Introduction to Cybersecurity—15 hours
Introduction to The Internet of Things—20 hours
Programming Essentials in Python—70 hours
Linux Essentials—70 hours
A thriving community and several other helpful resources rounds off this excellent option.
Cost: Free
Certificate: No
Time to Complete: Varies
Curriculum: Introductory
User Experience: Good
Quality of Instruction: Excellent
Pros:
•Broad range of additional resources
•A community of learners provides support
•Courses are long and comprehensive
Cons:
•Website is a bit confusing
4. The Bits and Bytes of Computer Networking
Offered by Google via Coursera
This beginners networking course offered by Google is an ideal choice for those who need a fundamental overview of networking as well as those who need to brush up on some skills. It covers networking technologies, protocols, the cloud, practical applications, and troubleshooting over six lessons including:
• Introduction to Networking
• The Network Layer
• The Transport and Application Layers
• Networking Services
• Connecting to the Internet
• Troubleshooting and the Future of Networking
This is a comprehensive offering and one of the best free online networking courses on our list. It takes around 33 hours to complete, but the schedule is flexible, so if you need more time, take it. Although those who opt for the audit option will not be eligible for certification, it's worth participating if you want the most thorough explanation of the concepts available.
Cost: Free
Certificate: Yes, with a fee
Time to Complete: 33 hours
Curriculum: Introductory
User Experience: Excellent
Quality of Instruction: Excellent
Pros:
• Excellent instruction from Google
• 94 percent positive reviews
• Excellent learning platform
Cons:
• Certification not offered in audit mode
5. Introduction to Open Source Networking Technologies
Offered by the Linux Foundation via edX
This self-paced course on edX is taught through the Linux Foundation and is designed as an exploration of open-source networking projects. Students will learn
• All about the open-source networking landscape
• How networking hardware is being disaggregated
• How NOS runs on different networking hardware
• How to automate networking tasks
• How software-defined network (SDN) controllers manage underlay networks
• How the network function virtualization can help reduce the complexity of data center environments
• Building bridge between applications and networking using orchestration tools
Intended to be taken over 14 weeks for three to four hours a week, students can opt to purchase a shareable completion certificate, but are not required to pay to participate. The free online class for networking is taught by Reza Toghraee, Director at ArpaWare Ltd.
Cost: Free
Certificate: Yes, with a fee
Time to Complete: 14 weeks
Curriculum: Introductory
User Experience: Excellent
Quality of Instruction: Excellent
Pros:
•Excellent for those already familiar with networking and virtualization
•Taught by a skilled instructor
•Flexible schedule
Cons:
•Although this is a beginner course, it may be too difficult for some
6. Computer Networking
Offered by Georgia Tech via Udacity
Security and software are defined in this free intermediate computer networking course by Georgia Tech. It's course CS6250— the same one that is taught to students going for their online Master's through the school. Although it will not carry credit, you can be assured of a rich learning experience as you navigate through the sessions. The course is separated into 16 modules divided into three primary sections:
• Implementation, design principles and goals of a computer network—including the various routing algorithms used in CN.
• Resource control and content distribution in networking applications—including congestion control and traffic shaping.
• Operations and management of computer networks encompassing SDN's (Software defined networks), traffic engineering, and network security
Taught by two expert instructors from Georgia Tech, the course is intended to be taken over three months and is self-paced. You'll learn by listening to instructor lectures, participating in hands-on activities, and taking interactive quizzes.
While there are no specific prerequisites for signing up to take the course, you will find it easier if you have already completed a beginner networking course, have a basic knowledge of python and TCP/IP protocol, and a working knowledge of Linux.
Cost: Free
Certificate: No
Time to Complete: Three months
Curriculum: Intermediate
User Experience: Excellent
Quality of Instruction: Excellent
Pros:
•Taught by industry experts
•Part of a nano-degree program called Flying Car and Autonomous Flight Engineer
•Great online learning platform
Cons:
•Certification not offered
Featured Programs
7. Networking in Google Cloud
Offered by Google via Coursera
Networking in Google Cloud is a specialization that takes about two months to complete. It's a highly rated intermediate level offering that has been taken by over 9000 students.The socialization consists of three different courses:
• Google Cloud Platform Fundamentals: Core Infrastructure
• Networking in Google Cloud: Defining and Implementing Networks
• Networking in Google Cloud: Hybrid Connectivity and Network Management
Participants will learn to explore and deploy Google Cloud Platform's networking technologies like VPC networks, firewalls, subnets, interconnection among networks, Cloud CDN, Cloud DNS, and load balancing. It also covers common network design patterns and Deployment Manager.
To get the most out of the class, students should have prior understanding or experience with the OSI 7-layer model, IPv4 addressing, and managing IPv4 routes. While graded assignments and certification is only available at the paid level of Coursera, students can read the class materials, access the lectures, and use most other features by opting for audit mode, which costs nothing.
Cost: Free
Certificate: Yes, with a fee
Time to Complete: Two months
Curriculum: Intermediate
User Experience: Excellent
Quality of Instruction: Excellent
Pros:
•Thorough and comprehensive courses taught by Google
•Subtitled in six languages
•67 percent of students started a new career after completing the specialization
Cons:
•Certification only offered at the paid level
8. Diploma in Computer Networking – Revised

This is a very basic six to ten hour course on networking offered on the Alison platform. Upon completion, students are eligible to purchase a certification in the Alison shop if they would like to. However, it's not mandatory, and the class can be taken in its entirety for free. By the end of the course, students will know how to:
• Explain the function of hubs, switches, and routers
• Describe how the ethernet works
• Describe the structure and function of IP addresses
• List the seven layers of the OSI model and the four layers of the TCP model
•Describe the structure and function of IP addresses, twisted pair cables, wireless networks, and VPN protocols
• Define attenuation and interference
• Describe the role of the default gateway and DNS server
• Define wide-area networking technologies
• Explain the different types of network security systems
There are 11 modules and two assessments during the free online networking course, which covers over 50 topics. It takes around six to ten hours and a final assessment is administered upon completion. You need an 80 percent to be eligible for certification. If you cannot afford certification but you need something that demonstrates you've taken the course, a learner verification report is available on your Alison dashboard.
Cost: Free
Certificate: Yes, with a fee
Time to Complete: Six to 10 hours
Curriculum: Introductory
User Experience: Good
Quality of Instruction: Good
Pros:
•Highly rated
•Over 64,000 students have enrolled
•Learner verification report available at no charge
Cons:
•Certification is an additional fee
9. Introduction to Networking for Complete Beginners
Offered by Marious Kuriata via Udemy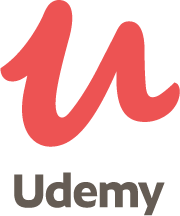 If you know absolutely nothing about networking, this free short course on Udemy will serve as an introduction. All you need to know is how to operate Windows and the instructor will show you the rest. It's just shy of two hours long and consists of 24 brief lectures. By the time you're done, you will understand:
What networks are for and why we need them
Basic commands (ipconfig, ping, traceroute)
The world of Cisco
How to troubleshoot your home network
Wireless issues
How to start an IT career
There is no cost to complete the course, and students who complete it will have the fundamentals in place to move on to more advanced offerings on Udemy or elsewhere.
Cost: Free
Certificate: No
Time to Complete: Two hours
Curriculum: Introductory
User Experience: Excellent
Quality of Instruction: Excellent
Pros:
• Easy sign up
• Go at your own pace
• Taken by over 170,000 students
Cons:
• Certificates of completion are not offered
10. So You Want To Be a Network Engineer
Offered by Paul Browning via Udemy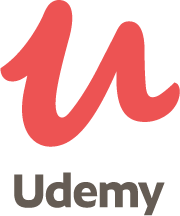 Taught by Cisco Engineer and Internet Entrepreneur Paul Browning, this course will help you sort out the overwhelming amount of choices in networking so you can start your learning path on the right foot.
Choosing a networking discipline can be difficult, especially when there are so many options. Do you want to work in network support, core router and switch support, or desktop support? Would you prefer to be a security engineer or work with voice networking? This course will serve as an introduction to the many other courses available to see which options you like most.
Paul will lead you through the nuances of each level, from A+ to Cisco CCNP. All you need to bring to the table is an interest in networking and the knowledge of how to use a PC. Beyond that, Paul will teach you everything you need to know if you're contemplating a career in the field.
Upon completion, you will be well on your way to knowing exactly where you're headed as a prospective networking professional and how best to get there.
Cost: Free
Certificate: No
Time to Complete: Nine hours
Curriculum: Introductory
User Experience: Excellent
Quality of Instruction: Excellent
Pros:
•Clear step-by-step instruction
•Perfect for those on the fence about their IT career
•Highly rated by former students
Cons:
Certification not offered
Frequently Asked Questions About Free Networking Courses
Networking is not going away anytime soon, and opportunities to pick up the trade abound. But you may have some questions when it comes to learning networking through free online classes. What are the prerequisites? Do I need a degree to get into networking? What about certifications?
Never fear, we've got answers to these questions and more as we dive into some of the most common queries about networking and free online classes.
Why Should You Take Free Online Courses in Computer Networking?
If you enjoy technology, responsibility, and high-level challenges, a career in networking might be for you. Almost all organizations need networking professionals. If you work at a small outfit, you will likely be responsible for their IT system's whole foundation. In larger companies, you may specialize in just one part of the network. But no matter where you end up, you will have a vital role in the organization.
According to the Bureau of Labor Statistics, employment for computer networking engineers is expected to grow by 5 percent through 2029, faster than the average for all occupations. And the median pay in the field is $54.18 per hour or over $118,000 annually. Considering the time invested in IT education, the return is well above average for those who choose to make networking a career.
While you will typically need a few years of networking experience to break into a high-paying role, you can still make a decent living further down the ladder. Even entry-level networking specialists can expect to earn an average of $51,102 a year right out of the gate.
Do I Need a Degree to Become a Networking Professional?
A common misconception about getting into the networking field is that you must have a college degree. Is it true? No. Although many professionals in the field do hold bachelor's (and even master's) degrees, there are just as many success stories from those who never participated in formal education.
One of the most accessible paths to becoming a networking professional is through self-study and obtaining certifications. One such certification is the Cisco Certified Network Associate (CCNA) Certification. To obtain it, you'll need to pass an exam covering a broad range of IT fundamentals.
While you can take paid online courses through Juniper or Cisco, we offer some free courses on our list that can help you prepare for the exam and save you some money.
Many people enter the networking field through on-the-job training, as well. By qualifying for some IT jobs that don't require certification, you may have the opportunity to advance in your role and gain the needed certifications over time.
College degrees and certifications are great to have, but you won't be employable if you don't possess the skills. So if you really want to break into networking, you'll need to work for it. Immerse yourself in technology. Take apart a computer and reassemble it. Learn everything you can about Linux/Unix since most routers and switches are based on this operating system. Above all, stay curious.
What Are the Prerequisites for Taking Free Online Networking Courses?
MOOCs are almost always open and available to anyone that wants to learn, so your grade level, age, former qualifications, or how well you've done in school thus far are inconsequential. The fundamental prerequisite for taking free networking courses is a desire to learn.
However, academically, those who are interested in technology and have computer skills will be most successful and engaged in the courses. You should like problem-solving and have some patience, as learning networking often involves making lots of mistakes before you get something right.
Are Free Online Networking Courses Worth It?
If networking is something you are interested in, online courses are definitely worth your time. In our increasingly digital society, new networking jobs come up daily, so becoming an expert in this niche will ensure that you remain marketable and employed for a long time to come.
The other great thing about the field itself is that no matter what industry you want to get involved in, you can likely find a high-paying job within. So whether you're interested in health care, finance, retail, banking, science, agriculture, government, or education, networking positions exist everywhere.
If making a good living is important to you, free courses in networking can help you land your first tech job, where even entry-level positions can be lucrative, and there are plenty of opportunities for advancement.
Finally, if they do nothing else, online networking courses will broaden your personal horizons, expose you to new concepts, and expand your mind. And since they only require an investment of your time, your brain is freed up to actually learn instead of being concerned about the expense of education.
Related: