Learn new skills, work less, and earn a salary increase by pursuing one of our 30 best online courses for working professionals! Some of us dread the professional growth courses that employers often encourage their employees to take, but picking the right course can turn something you try to avoid into an experience you actually learn from and enjoy.
Featured Programs
It's Good For The Employers
Employers are increasingly recognizing the value of providing their employees with money for yearly professional education. This is primarily because educating employees reduces employee turnover, increases employee engagement, and encourages skill development that ultimately benefits the business. One large financial cost to businesses is employee turnover. The time and money it takes to train new employees and the lost revenue to the business during the transition period can be eliminated by keeping the employee happy. So if your employer doesn't offer stipends for classes for its employees, you should talk to them about the benefits of implementing this type of system!

It's Good for the Working Professional
If we are honest with ourselves, we recognize that we are more willing to invest in the companies we work for if they are willing to invest in us. It makes us feel good when the company values us enough as employees that it will pay for us to learn new skills.

As a working professional, it can be hard to find the extra time to take a nap, much less take an online course. We should try to think differently about taking online courses for our professional growth. A question you may want to ask yourself is, "What skill or knowledge could I learn that can make my everyday job easier?" Another question worth considering is, "What skills could I learn that my employer would find the most valuable?" That latter question is especially important if your employer is paying for your online course.

Methodology
We at Online Course Report believe in transparency and thoroughness in all that we do, which is why we take the time to do our research on our rankings and then tell you about how we reached our conclusions. We combed through hundreds of online courses specifically for working professionals, all the while asking ourselves a set of questions. Certain questions are given more weight than others. Some of the criteria and questions we asked ourselves to formulate our ranking include:
Price: Is the course reasonably priced for the amount of content given?
Practicality: Is the information able to be applied immediately upon learning it?
Certification: Does the course provide any kind of certification or extra credential?
Qualified Instructors: Are the courses taught by qualified instructors with experience in the subject?
Student Satisfaction: Are students satisfied with the course they took, and would they recommend it to a friend?
What Are the Best Online Courses for Working Professionals?
After we explain all the great things this course has to offer, you'll understand why it's our number one best online course for working professionals. The course is taught by Harvard instructors presenting the same material that is taught to both computer science majors and non-majors. As a working professional, you likely already know how important it is to work with and understand computers. This course walks you through the basics!

The course is ten weeks in length, with students expected to dedicate 10-20 hours per week on course material. This is an introductory course, so don't be intimidated. Plus, did we mention that the course is free for those who are not wanting a certificate of completion, while those who do want a certificate can expect to pay $90? This is an incredible price for a Harvard University course.

Understanding the digital environment is becoming increasingly essential as cell phones and tablets are now in our pockets and purses most of the time. Learning about digital marketing can add an additional skill to your portfolio while simultaneously helping you avoid being manipulated by digital advertisements. The Marketing in a Digital World course is the same that iMBA degree seekers are required to take.

Over a quarter of a million people have already registered for this course, with the average rating of the course being a 4.7 out of five stars. The school advertises that the course takes around 29 hours to complete, which occurs over a month. This means that you can expect to spend anywhere from six to eight hours per week studying the material. Take this course if you want to know how marketers are manipulating you into purchasing their products and how to prevent it!

One of the most common fears is the fear of public speaking. Interestingly, your advancement in the company you work for could depend on your ability to communicate clearly and effectively to large groups of people. Excellent public speaking skills may just be your ticket to the c-suites. The University of Washington has created the Introduction to Public Speaking course to give students the fundamentals of this disappearing art.

The course runs ten weeks in length, and students can expect to spend only three to five hours per week on coursework. With this kind of time commitment, we should be asking ourselves, why not take the course? The course is taught by Matt McGarrity, a senior lecturer in the communication department at UW. Unfortunately, course completion certificates are currently not being offered. This seems to be the only downside to this course for working professionals.
Negotiations are not only part of the business world but are also utilized in day-to-day interactions. Frankly, this is a skill most of us could cultivate a little more, and the University of Michigan has the answer with its Successful Negotiations: Essential Strategies and Skills course.

Students who take this course can expect to take seven weeks to complete it. There is minimal weekly time commitments but plenty of opportunities to test out the information you use each day. The instructor recommends that students spend 75 minutes per week analyzing the information in this course, which will accumulate over seven weeks to 15 hours of analysis. Each week of study has a particular emphasis, such as:
Week 1: Welcome to Successful Negotiation!
Week 2: Prepare: Plan Your Negotiation Strategy
Week 3: Negotiate: Use Key Tactics for Success
Week 4: Close: Create a Contract
If you're a manager or own your own business, you know how important it is to mitigate legal risks that sink your business. Getting a law degree takes too long, so how can you protect yourself and the company from legal risks without paying a fortune to lawyers? The Law for the Entrepreneur and Manager is an excellent course that can help you avoid the major legal pitfalls you're likely to encounter in business. The course is taught by the prestigious faculty at the Massachusetts Institute of Technology.

MIT was one of the first universities to open up its curriculum, which students pay thousands of dollars for, to the public at no cost. You will have access to lectures, tests, and other course materials that are given to the students sitting in the class. You can also watch the intellectual giants of professors as they teach their class.

Strategy infuses everything we do, from sitting toward the back of an auditorium to being the first one out, to positioning companies for a competitive advantage. Everyone could benefit from learning the theories and ways to enhance their strategy to get what they want, especially those in business. LMU is a prestigious university in Germany known for producing Nobel Laureates and other intellectual prize winners.

The course is segmented into four week-long modules that will take two hours each to complete. Prepare to be entertained as you progress through this course because the professor of this class pairs metaphors and examples to strategic theory often in humorous ways. At the successful completion of this course, you will receive a certificate that can be attached to your LinkedIn profile.

Writing is one of those business interactions that leads others to either hold you in high esteem or question how you got into your current position. Good writing can leave people feeling optimistic and wanting to engage with you more, while poor writing can have people making fun of you behind your back. The University of California Irvine consistently produces excellent writers, and you can be sure that what you learn in its High-Impact Business Writing course will leave you looking like a literary genius.

This is a concise course that can be completed in as little as six hours, but don't let that lower your expectations about what you will get out of this course. The course covers a variety of standard business writing scenarios, such as memos, business reports, and emails, helping you appear polished no matter the situation.

Finance is one of those topics that never seemed to be important until you left home and started managing your own money. Finance and accounting are essential knowledge for your personal bank account and the company that employs you. Both your pocketbook and your employer will thank you for taking the Financial Accounting Fundamentals course by the University of Virginia.

The purpose of this course is to give you the foundational knowledge to analyze and manage financial statements such as the balance sheet, income statement, and the statement of cash flows. It's suggested that students take five weeks to complete this course and study the information for two to three hours per week. At the conclusion of the course, students can attach the course-completion certificates to different social networking sites.

For many, waking up to go to work is not something that excites them. We could all use a little boost to our professional motivation. Learning about how to boost your happiness at work through UC Berkeley's course The Foundations of Happiness at Work may be just what you need to reinvigorate that zest for work that may have faded over the years.

The course contains content on evaluating your current happiness at work as well as teaching you strategies to increase your happiness in the workplace. The course is listed as taking four weeks to complete if students dedicate the recommended three to four hours per week in class. The instructors of this course are both directors of the Greater Good Science Center at UC Berkeley, which certainly suggests that they know a thing or two about workplace happiness.

Who couldn't do with a little more positivity in their life? Learning the theories and application of positive psychology may give you a different outlook on life and get you what you want in a way you didn't know was possible. Positive psychology may be especially useful in the work environment, where positivity is sometimes lacking. This course is taught by the University of Pennsylvania, home to the Wharton School of Business and other prestigious colleges.

This specialization is technically a set of four courses that will take you approximately four months to complete. You can audit the classes for free or pay a reasonable fee and receive a certificate of completion. The four courses included in this specialization include:
Positive Psychology: Martin E. P. Seligman's Visionary Science
Positive Psychology: Applications and Interventions
Positive Psychology: Character, Grit, and Research Methods
Positive Psychology: Resilience Skills
This course is offered by the No. 1 ranked business school in the United States, the University of Pennsylvania's Wharton School of Business. If you're a manager or just someone who interacts with people frequently throughout the day, then you know the importance of building and maintaining relationships. This course on managing social and human capital will help you take your management and communication skills to a new level.

The course is designed to help you motivate and incentivize people in a constructive way, so you get the best out of each employee. This class is taught by two renowned management instructors, Mike Useem and Peter Cappelli, who teach classes at the Wharton School of Business's main campus. The class is only nine hours in length, so why not check it out?

Women have historically been absent in top positions in big business; it's about time that this trend changed. This course is for both men and women looking to educate themselves on career development and the taking on of important leadership causes. The course aims at giving a detailed account of complex issues and then piecing together how these issues have affected women in business.

The course will take you around 14 hours to complete, which the instructors recommend spreading out over four weeks. You can take this course solo or in conjunction with four other courses in the Inspired Leadership specialization offered by CaseWesternReserve University. The four weeks are broken down into four modules, which include:
Week 1: Yourself as a Leader – Developing your Leadership Identity
Week 2: The Current State of Women's Leadership at the Top!
Week 3: Women's Leadership Presence
Week 4: Leadership Tools for Women
Leadership is often talked about in business, but what are we really meaning when we talk about leadership? How do we cultivate leadership skills? What separates good leaders from bad leaders? These are all questions that will be explored in the Becoming an Effective Leader course. Developing effective leadership skills will set you up for personal and business success as you progress through your career.

The course will take around two and a half months to complete with you spending eight to ten hours per week studying. You can take this course for free without a certificate or pay $99 for a certificate of completion. There are ten modules in this course, including:
What Is Leadership?
Leadership Styles (The History of Leadership)
Power and Leadership
Emotional Intelligence (Social Capital)
Believing in Something
Honesty, Integrity, and Ethics
Know Thyself
Knowledge, Wisdom, and Intelligence
Diversity in Leadership
The Role of the Steward
Most of us use Excel daily with only a limited understanding of basic functions, but there is a lot that Excel can do that most don't even know. Many of us have seen someone represent data in a beautiful picture, graph, or chart and have felt a pang of jealousy. Get rid of that feeling forever by taking the Data Visualization in Excel course.

The instructors from Macquarie University indicate that the course will take 18 hours to complete over 5 weeks. This intermediate-level Excel course is completely flexible.

With over 15,000 students currently enrolled in this course, it appears that this is a skill that many people are looking to improve. The course is specifically geared toward managers in business giving feedback to their employees, but we can think of a few times in our recent past where knowing how to give helpful, constructive feedback in our personal lives would have been useful.

The course is relatively short, only requiring seven hours of study to complete, but it's suggested that the material be spread out over five weeks for better information learning and retention. The four modules include:
Introduction to Giving Helpful Feedback and Positive Feedback
Negative Feedback: Use With Caution
The Seven Essential Feedback Skills – Part I
The Seven Essential Feedback Skills – Part II
Love it or hate it, business networking is part of owning your own business. But how many really know the best ways to communicate while networking? Most of us have seen people that make networking look effortless, and then some struggle to make eye contact during an elevator ride. Become a networker others look up to with the Business English: Networking course offered by the University of Washington.

Schedule five hours of your week to study the materials in this course and become proficient in networking in as little as four weeks. Of the learners that have taken this course, 44% reported a tangible career benefit from learning the information provided. That speaks highly of the course instructors and of the University of Washington.

As a hard-working professional, sometimes things fall to the side, like eating healthy meals. Do you really know what a healthy meal is or how to distinguish healthy foods from unhealthy foods? You're likely to learn a lot of surprising information about what we put into our bodies and the damage this could be causing to our health. Stanford University has created a much-needed course on food and health to educate professionals on the basics of food science.

In the four hours it will take you to complete this course successfully, you will learn how to eat more healthily and live longer. The course is designed for the absolute beginner and gives you only the most essential information for selecting healthy foods without getting caught up in the minutiae of micronutrients. The four weeks are titled:
Background on Food & Nutrients
Contemporary Trends in Eating
Future Directions in Health – Part I
Future Directions in Health – Part 2
Do we really need to explain why this course may be useful? Who doesn't want to be more successful and achieve what they want in life? Although we may think that success is something that a person has or doesn't, there are things that people can do to achieve more success. During this course, you will learn the science behind what makes successful people successful and what holds others back from greatness. Don't think this class is all theoretical, as there are many practical tips to enhance your success in whatever you do!

Success can be achieved in only 12 hours of study – a low price for the potential benefits this course could reap in your life. The four weeks are divided into four topics:
Introduction to the Science of Success: What Researchers Know that You Should Know
The Power of Beliefs
The Power of Expertise
The Power of Self-Motivation
Ok, now that we think about it, maybe this course should have been listed first, as it makes any of the other courses easier. Whether you're a brainiac memory champ or someone who has a history of difficulty learning new information, this class will help enhance how you learn new information. This course is offered as a collaboration between two schools known for producing successful graduates: McMasters University in Canada and the University of California San Diego.

Take the full 12 hours scheduled to complete this course, as the information you learn could be a game-changer for your future. The month you'll spend in this class will give you the tools to complete another course on this ranking quickly and with better retention of the information. The topics you'll study in this course include:
What is Learning?
Chunking
Procrastination and Memory
Renaissance Learning and Unlocking Your Potential
Like our diet, exercise is another one of those routines that we seem to neglect when our lives become busier, and like diet, it should be at the top of our list of priorities. Those who do not go to the gym frequently do not understand their exercise routines or the impacts these exercises have on the body, other than the next day soreness that often results. Understanding the science of exercise will help you reach your fitness goals, whatever those may be.

Exercise is a complex subject, so you can expect to spend a little more time learning the fundamentals than is the case in some of the other courses. This course is expected to take 19 hours to complete, which is spread over a month.

Disruptive compulsions and addiction are conditions that permeate society. Whether you're a Netflix binger, drug addict, alcoholic, or overeater, learning about the addicted brain will give you a deeper understanding of what is occurring when you or other people struggle with addictions.

Addiction is a complex topic perpetuated by many factors, including the government policy, genetics, and psychosocial influences, which will all be discussed during the month of study required for the successful completion of this course. The topics for each week of study include:
The Background & Overview of Drug Use
Drugs & How the Brain Works
Classes of Drugs
Classes of Drugs with Animal Models
During our formative years, we are taught a lot of skills, like how to balance a checkbook, basic problem solving, and arithmetic, but time management skills are conspicuously absent. Why is this the case when good time management skills can mean the difference between being successful both professionally and personally? Well, it's time to take the time to learn how to manage our time effectively, which you can do with the Work Smarter, Not Harder: Time Management for Personal and Professional Productivity course.

Effective time management is more than just putting events into a planner; it's about recognizing and removing obstacles to your goals and prioritizing what really matters to you. You will learn all the tips and tricks that help you focus on and achieve your goals. The course only takes three hours to complete and sets up the option for you to take nine other courses and get your Career Success Specialization.

Social media platforms have really underscored the importance of creating a personal brand, but even if you're not engaged with these social platforms, creating a personal brand can help you get where you want to go and acquire the recognition you deserve. How to create your personal brand is demystified with the Introduction to Personal Branding course taught by Kimberley Barker, a manager for technology education and computing at the University of Virginia.

Four weeks is all it takes to obtain a thorough understanding of concepts related to personal branding. Each of the four weeks will only require less than an hour of your time, which means you could learn this skill on your lunch break. Each week's topics include:
An Overview of Personal Branding
Building Your Brand's Infrastructure
Establishing Your Brand's Digital Home: A Guide to Claiming Your Parts of the Web
Creating your Brand's Maintenance Plan
Businesses end up accumulating a lot of data, and analyzing this data could uncover surprising trends that could make you money. The analysis of big data is what the Business Analytics Specialization will teach you. In the process of earning this certificate, you will learn aspects of accounting and the browsing and buying habits of customers. The course is offered to you by the prestigious Wharton School of Business, which is part of the University of Pennsylvania.

This is a specialization consisting of four courses meant to be taken over three months. To really understand and grasp the information presented, the instructors recommend spending at least eight hours per week on the course work. The four courses you'll take in the specialization include:
Customer Analytics
Operations Analytics
People Analytics
Accounting Analytics
The Executive Data Science Specialization is much like a business analytics specialization except for a few major differences. Compared to business analytics, data science focuses more on the statistical processes behind the data representation, and this specialization is geared more toward executives and the kind of data they may be attempting to analyze. If you're currently not an executive in a company, this course will still likely benefit you by teaching you the fundamentals of data science.

Johns Hopkins University is known for its data science program, and you will get some of the same information taught to its on-campus students. The specialization only takes one month to complete, which is significantly shorter than data analytics specializations offered elsewhere. The four courses listed in this specialization include:
A Crash Course in Data Science
Building a Data Science Team
Managing Data Analysis
Data Science in Real Life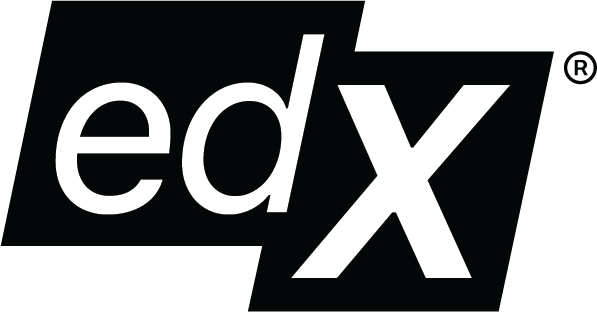 With the amount of data being generated today, you will want to know how to effectively use that information. This course with Tableau will give you the resources for data visualization and storytelling.
The RIT online course is six months in length, and learners can expect to spend three hours per week reviewing information. The online course is completely flexible and has a printable certifcate.

Public speaking takes guts and confidence; few would argue that point, but conveying your ideas and getting other people to see your vision is a skill in and of itself. Rhetoric dates back to ancient Greece and has survived to this day because it's an effective way to communicate. Few have taken the time to learn this ancient art, but now you can with the Rhetoric: The Art of Persuasive Writing and Public Speaking course offered by none other than Harvard University.

When taking this course, you will spend eight weeks exploring different rhetorical devices, evaluating contemporary rhetoric use, and writing pieces using rhetoric. If eight weeks seems like a long time, don't worry: the instructor only expects you to dedicate two to three hours per week on the material.

Great leaders tend to have one thing in common: they can tell an outstanding story that leaves listeners wanting more. It's no wonder that some of the most influential figures are great storytellers, and when we think about our evolution, it's storytelling that educated us on our past triumphs and failures. The telling of great stories can make you stand out in the workplace, ensuring that people flock to you around the office coffee maker.

There are specific elements to stories that make them engaging, and the study of these elements is what you will cover in the Storytelling in the Workplace course, which lasts three weeks. Expect to spend between four and six hours listening to information about storytelling and stories that demonstrate each of the principles.

Stress is often called the silent killer, so you may want to take the management of your stress seriously. Today's world is fast-paced and chocked full of stressful situations, and the management of stress is called resilience. While stress served us well early in humanity's evolution, today it likely causes more harm than good. Becoming a Resilient Person – The Science of Stress Management is going to teach you how to handle stressful situations because they are not going anywhere anytime soon.

The course is taught over two months, but you can relax: you only need to spend two to three hours per week on the course. The course is taught by Dr. Clayton Cook, a licensed psychologist, who has years of practice teaching resilience.


Do you want to improve the way you analyze and evaluate other people's arguments? Increasing your critical thinking skills has the potential to help you in many areas of life. It is a skill we all need!
It's going to take four months to get you thinking more logically. This is a beginner level course with a flexible schedule. With 50% of learners starting a new career after completion of this course and 20% reporting a pay raise or promotion, why not try this specialization?
Bonus: Master Class Courses for Working Professionals

Should I take an on-campus course or an online course?
Whether or not you should take an on-campus course at a local college or one of these 30 best online courses is entirely dependent on how you learn. Many people find the time savings and the ability to complete the courses in the convenience of their own homes more than they can pass up. For some, they can dedicate specific blocks of time to study and learn the material, while others have difficulty concentrating with the television remote within reach.

One thing is for sure: online courses take deliberate planning and self-control to complete. There will not be an instructor and other classmates there to encourage you to be fully engaged with the material; it is up to you to make the most of your learning experience.

Most of the online material is the same as would be taught in an on-campus classroom, so there is no need to worry about getting a substandard education. In some cases, online classes allow you to be taught by world-renowned professors who you may not have access to in your region. The bottom line is that you will get out of online education what you put into it.

Does a certification matter?
Getting a certification is an extremely satisfying experience that tangibly shows everyone else all the hard work you put into learning a specific set of materials. In some cases, certification really matters and can increase your earning potential. An example of a field in which certification may or may not matter is the IT field, where a certain certification will open up doors to different jobs and responsibilities.

While certification signals to employers and those unfamiliar with your knowledge and expertise that you have specific training, certification does not automatically make you competent in a subject. What really matters with any course is that you master the knowledge and are able to apply the knowledge to real-life situations.

Some courses do not offer certification, but you are still able to show your hard work by listing the course with the completion certificate in your resume or curriculum vitae. You will also be able to list your new skill set when applying for jobs or asking for that end-of-year bonus.

To reiterate, certification may matter depending on the course and career you're in, but oftentimes certification doesn't matter as long as you master the information taught.

How do I find time to complete an online class?
Everyone's schedule and obligations are different, but often people are surprised when they pay attention to how much extra time they have that is wasted waiting in line at the grocery store or during other mundane tasks. The key to taking an online class for a working professional is studying smartly.

What do I mean by studying smartly? Everyone learns in different ways – some through writing things down, while others make funny songs to learn new information. Figure out how you retain information best and use this study method or a combination of them to spend less time studying. Most people learn through repetition, so making notecards that can be carried in the pocket and pulled out at various downtimes is a great way to transfer knowledge from the textbook into your brain.

Lunch breaks are another period of the day in which people can put together a few extra minutes of study. Packing your lunch each day saves the driving time to fast-food restaurants and allows you the time to log into the course and engage in discussions that may be required.

Look for times in the day to study your course material and avoid staying up late studying. Missing precious sleep will make it more difficult to retain new information and ultimately stunt your learning. Sleep and your health are more important than your course material, so don't lose track of your priorities.
If you're interested in pursuing online education, then you should check out The 20 Most Affordable Online Master's in Cyber Security Degree Programs and The 50 Best Online Associate's Degrees in Business Administration 2020!

List of Courses: