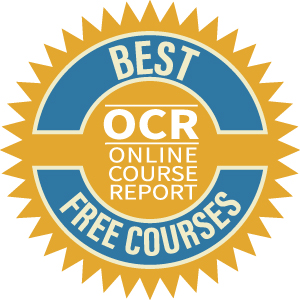 Travel and tourism represent almost three percent of the gross domestic product in the US, generating over one and a half-trillion dollars a year. While the hospitality industry has taken a massive hit as a result of COVID 19, those who can adapt to change and stay focused on the latest industry trends will come out as winners in the end. That's why hospitality managers need to gain a leg up by continuing their education and staying on top of the competition.
Whether you are considering breaking into the hospitality sector or want to stay on the cutting edge of the industry, our list of the ten best online courses in hospitality management can help. We've got offerings from some of the top educational platforms and Universities in the country that will keep you focused on your chosen career. For those worried about finances, these highly-rated courses are entirely free. Not only that, but you can take them at your leisure, working them into your schedule when it's convenient for you.
Featured Programs
Disclaimer: Some courses may include an affiliate link. Courses were chosen first based on the methodology with affiliate links only added after the ranking was complete.
The article begins with a list of some of the best free online hospitality management courses we have found. They've been ranked according to a methodology developed by our team to help you choose the best options. Listed in descending order, our top picks start this post, yet each resource has its own merits. Following the list of favorites, we will answer some frequently asked questions about taking free coursework in hospitality management.
Featured Programs
Ranking 10 Free Online Courses for Hospitality Management
1. Free Online Hotel Management Course
Offered by Brentwood Open Learning College
If you want to learn the basics of hospitality management, this free course offered by Brentworth Open Learning College is for you. It's designed to provide an overview of what it takes to run a hotel, including the different departments and job responsibilities. 20 hours of coursework covering hotel management, front-office operations, and housekeeping will give students an ideal foundation to begin a hotel management career.
One reason this free online hospitality course tops our list is that accreditation is awarded upon completion. Students can enroll at any time of the year, day or night, and take the course at their own pace, and there are no entry requirements. It is equally as helpful for those who are just starting to explore the profession as well as those who have already made it their career. The course is based in the UK but can be taken by students residing in any country.
Cost: Free
Certificate: Yes
Time to Complete: 20 hours
Curriculum: Introductory to Intermediate
User Experience: Excellent
Quality of Instruction: Excellent
Pros:
•Certification offered
•Can improve your chances of moving into hotel management
•Offered worldwide
Cons:
•None
2. Luxury Management
Offered by Hong Kong Polytechnic University via edX
This MOOC from Hong Kong Polytechnic University is one of the best free online hotel management courses we've come across. Taught by two top-rated associate professors it is eight weeks long and takes about 50-65 hours to complete. This is a robust offering that covers all aspects of managing a luxury brand within the hospitality industry, and students will learn about:
• Evaluating luxury brands
• Addressing brand potential and managing brands
• Analyzing the behavior of luxury clients and the current and future industry trends
• Understanding Brand DNA and Codes
• Sustainability, communication, and creation
• Case studies for luxury management
Cost: Free
Certificate: Yes, with a fee
Time to Complete: Eight Weeks
Curriculum: Introductory to Advanced
User Experience: Excellent
Quality of Instruction: Excellent
Pros:
•No hoops to jump through, you set your own schedule and go at your own pace
•Perfect for those who want a solid foundation in luxury brand management
•Verified certification is available for a fee
Cons:
•Not available to students in Iran, Cuba and the Crimea region of Ukraine
3. Introduction to Hospitality and Tourism Industry
Offered by University of Maryland Eastern Shore via edX
This University of Maryland course on hospitality and tourism is taught by Department Chair Ernest Boger and can be completed in approximately six weeks or less. The free online hospitality management course is designed to expand your understanding of the industry as a whole, with discussion about jargon, career options, and the prerequisites and perks of pursuing a job in hospitality. It's a top rated free course in hotel management that can help solidify a student's decision when choosing a discipline within the industry.
Over 8000 students have enrolled in this easy-to-complete course, and although it's not necessary, certification can be obtained for a fee of $49. There are six modules in all, including a final assessment.
Cost: Free
Certificate: Yes, with a fee
Time to Complete: Six weeks
Curriculum: Introductory
User Experience: Good
Quality of Instruction: Good
Pros:
•Taught by an industry leader
•Perfect for those who want to explore the field of hospitality management
•Proceed at your own pace
Cons:
•The course only provides an overview of the various career paths in the hospitality industry
4. Diploma in Hospitality Management
Offered by Alison

This Diploma in Hospitality Management Course offered on the Alison learning platform gives students a solid overview of the hospitality industry and hotel management and organization. It's short and sweet at just six to ten hours long, and students who pass the course with 80 percent or above can access a verified learner certificate. A paid upgrade of this free online hospitality management course is available from the Alison store for students who want a shareable or print certificate.
There are 13 learning modules in all, including two assessments and a final graded exam. A few of the topics covered include:
• Front Office Operations
• Introduction to the Food and Beverage Sector
•Restaurant Operations Planning
• Kitchen Design and Layout
• Safe Food Handling.
Cost: Free
Certificate: Yes
Time to Complete: Six to Ten Hours
Curriculum: Introductory
User Experience: Excellent
Quality of Instruction: Excellent
Pros:
•Over 59,000 students have enrolled
•Easy-to-follow modules
•Rated four out of five stars by former students
Cons:
•Too short
5. Sustainable Tourism-Promoting Environmental Public Health
Offered by University of Copenhagen via Coursera
The University of Copenhagen offers this sustainable tourism course through Coursera. By taking the training for four to five hours a week, It takes about ten hours to complete, and there are three models that will introduce students to the health and environmental impact of the tourism industry in low income countries.
Students interested in creating a more sustainable future in tourism will find this informative course will put them on the path to a new way of thinking about hospitality and the long-term implications it has on the planet. By the end of the free online course, you should be able to look at tourism from both a professional and environmental viewpoint after studying real-world examples of trends taking place right now.
A certificate of completion is available at the paid level of Coursera, which will allow you to take part in graded assignments as well. However, each module can be taken in audit mode at no charge to users. Financial aid is available for students who need certification.
Cost: Free
Certificate: Yes, with a fee
Time to Complete: 10 hours
Curriculum: Introductory
User Experience: Excellent
Quality of Instruction: Excellent
Pros:
•Covers hospitality management from an environmentally responsible perspective
•Highly rated among former students
•Taught by a top professor from the University of Copenhagen School of Global Health
Cons:
•Fee charged for a certificate
Featured Programs
6. Hotel Management: Distribution, Revenue and Demand Management Specialization
Offered by Essec Business School via Coursera
This Coursera offering is an entire specialization that includes three courses in all and takes approximately three months to complete. Certification is available for a fee; however, students can take the course in audit mode at no charge. If certification is needed and you can't afford it, Coursera offers financial aid to qualified students.
The specialization is robust and will teach students about demand and revenue management as well as distribution. There are plenty of first-person accounts from senior hotel industry executives and online travel agents. This is one of the more thorough free online courses in hospitality management on our list, and the complexity of it makes the specialization ideal for those who already have some experience in the industry, although it's listed as a beginners course. We love that you can begin the course at any time and proceed at your own pace.
Cost: Free
Certificate: Yes, with a fee
Time to Complete: Three months
Curriculum: Introductory to Intermediate
User Experience: Excellent
Quality of Instruction: Excellent
Pros:
•Students of all levels can begin the course any day of the year
•Signup is simple
•Easy-to-follow modules
Cons:
•Certification and capstone project are part of the paid component of the program
7. Free Hospitality Career Training
Offered by American Hotel and Lodging Educational Institute
Due to the global pandemic, The AHLEI is offering free training courses to allow hospitality professionals to make use of some of their downtime. Each course requires prospective students to sign up through the institution's portal at no cost, and certificates can be purchased as part of an upgrade. The free online hospitality management courses include:
• Supervisory Skill Builders
• Hospitality Manager: Leadership
• Certified Hotel Administrator (online review training portion only)
These industry-specific courses are an ideal opportunity for students interested in the field to improve upon their current skill sets for free. You can take just one course or enroll in all three, and you'll be given a 90-day window to complete them.
Cost: Free
Certificate: Yes, with a fee
Time to Complete: 2.5 to 18 hours
Curriculum: Introductory to Intermediate
User Experience: Good
Quality of Instruction: Excellent
Pros:
•Offered for free for a limited time
•Learn via a professional organization
•Easy signup process
Cons:
•Free access is only good for the first 90 days.
8. Hospitality Inbound Marketing Fundamentals and practices
Offered by Hotel Management School Via Udemy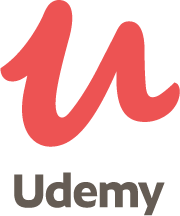 A key part of the hospitality industry is in the exciting marketing sector, and this short course offered through Udemy covers the basics well. The free online course for hospitality management covers the fundamentals of inbound marketing, strategies, tools, and techniques through 24 short lectures over two hours. There are six sections in all, and it is designed for students who already have a good grasp on marketing concepts.
Hotel management school is led by a group of experienced industry professionals and their classes are recorded from live workshops. For an additional upgrade fee, students can access a certificate of completion as a well as one-on-one communications with the instructor.
Cost: Free
Certificate: Yes, with a fee
Time to Complete: Two hours
Curriculum: Introductory
User Experience: Good
Quality of Instruction: Good
Pros:
•Short and focused
•Taught by industry leaders
•Taken by nearly 20,000 students
Cons:
•Too short
9.Hospitality Management – How to Analyze and Maximize Your Restaurant's Profitability
Offered by Manish Gupta via Alison

For students interested in delving further into the financial aspects of hospitality management, this short course taught by instructor Manish Gupta is ideal. It's only two to three hours long and features a free learners documentation or an upgraded certification. Students will learn about seat occupancy and how to control the cost of food and beverages. The free online hospitality management course also covers revenue and cost analysis and how managers can maintain profitability while still offering high-quality services and menu options.
The Alison platform is an easy-to-use resource designed to teach students through video modules and sequential exercises.
Cost: Free
Certificate: Yes
Time to Complete: Two to Three Hours
Curriculum: Introductory to Intermediate
User Experience: Good
Quality of Instruction: Good
Pros:
•Provides valuable skills for those in management as well as to entrepreneurs
•Suitable for those who are looking for a basic overview of the financial aspects of running a restaurant
•No credit card required and no paywall in place. Students can opt to purchase a completion certificate at the Alison store upon successful completion of the course.
Cons:
•Too short
10. Free Hotel Management Training Tutorials
Offered by Hospitality School
There are hundreds of free resources on the Hospitality School site, and most can be accessed at no charge. Current hospitality students, those exploring a career in the industry, and professionals who want to brush up on their skills are sure to find something here to match their interests. The majority of the instructional information is in read-only format, so for students who learn best by reading, this could be an excellent option.
The user experience is a bit lacking, and the site itself needs an overhaul. However, we've included it as one of the best free hotel management resources online because it encompasses such a wide range of disciplines. Tutorials are available for hotel and restaurant management, food and beverage service professionals, front office employees, and even housekeeping. There are no signups or fees, and you can jump in anytime or anywhere you like to access the materials.
Cost: Free
Certificate: No
Time to Complete: Varies
Curriculum: Introductory
User Experience: Fair
Quality of Instruction: Fair
Pros:
•A gigantic clearinghouse of information
•Ideal for those who want to explore hospitality management as a potential career
•Easy to access
Cons:
•User experience needs work
Frequently Asked Questions About Free Online Courses in Hospitality Management
For the most part, hospitality managers have exciting jobs as the senior front-facing staff members of a resort, casino, restaurant, or hotel. They get to meet lots of interesting people, manage other employees, and make vital operations decisions.
Although the tourism industry has taken a hit in recent months, people will always want to travel, and now—more than ever—they want a world-class experience with top-notch services. Successful hospitality managers will seek to fill this need by learning how to run facilities that make visitors feel safe and secure through a series of best practices. Those who have a talent for going above and beyond in the service industry will rise above the rest, distinguishing themselves as detail-oriented leaders.
MOOCs (massive open online courses) are free online courses provided through various online platforms, universities, and organizations. There are plenty available, and most offer coursework that can be completed via an easy-to-use interface. To help you understand online hospitality courses better, we've put together a list of frequently asked questions.
Who Should Take Free Online Hospitality Management Courses?
Becoming competent in hospitality management makes you a hot commodity in your field. Many corporations seek out only the best people to serve in hospitality management, so you want to make sure you are among them. Whether you are looking to begin your career in hotel or restaurant management, or you want to improve upon your current skill set, there is every reason to take free courses. Setting yourself apart as one who is interested in continually educating yourself within the industry is a great way to impress a current or prospective employer and make yourself indispensable to your company.
Students with a passion for travel, people, and service will find hospitality management courses rewarding and fun. Those already working in the sector can position themselves ahead of the competition by ensuring they understand the latest industry trends.
What Are the Requirements and Prerequisites?
Academically, the requirements for taking free hospitality courses are minimal. Students should have decent math skills and a good command of their language. It helps to possess a degree in business administration or management to break into this field, but it's not always necessary. If you are learning by doing, it's likely that you will not have regular hours, but will probably be working overtime, nights, and holidays.
Will I Earn College Credits by Taking a MOOC?
While some free online courses have this option, only Brentwood College from this list awards college credit.
How Long Do Free Online Courses Take?
Most online courses in hospitality management are created for those who want to work at their own pace. Classes may take anywhere from a few short hours to several months, with some offerings more involved than others. Most often, students can begin a course the minute they sign up, and enrollment is usually open 24/7, 365 days a year. The course times listed are based on averages, and theoretically, students can take as much or as little time as they need to finish.
I Thought These Courses Were Free. Why Does It Look Like I Will Have to Pay a Fee?
On many of the listed platforms, graded components and certificates of achievement can be accessed for a fee as an optional perk. This may take the form of a trial period, a membership, or an add-on purchase upon completion of the course. These paid components of the courses we have listed are only options and are not necessary unless you want them. Each course on the list can be taken in audit mode at no charge, and students can access all the lectures and readings for free.
If you need a shareable certificate of completion for your employer, resume, LinkedIn profile, or CV and can't afford it, you might want to ask your employer to spring for the cost. You can also apply for financial aid through some of the platforms.
Are Free Online Hospitality Management Courses Worth It?
Absolutely! In this increasingly competitive field, it's crucial to develop the skills that future enterprises want and continuing your education in the hospitality and tourism industry is a must if you're going to stay sharp. Since the courses listed above can be taken at no charge, you have nothing to lose by enrolling in one or two of them to see what happens. You might find yourself pleasantly surprised at the change of pace and perspective provided when you use your mind for studying. Motivated students will always enjoy learning for career advancement or personal enrichment.
Related:
● 10 Great Free Online Courses for Graphic Design
● 10 Great Free Online Courses for Learning Excel
● 10 Great Free Online Courses for Nutrition
● 10 Great Free Online Courses for Social Media Marketing
● 10 Great Free Online Courses in Finance
● 11 Great Free Online Courses for Digital Marketing
● 13 Great Free Online Courses for Programming
● 14 Great Free Online Courses for Learning Python
● 15 Great Free Online Courses for Accounting